Cree Lighting Club at Wrigley Field
Features & Amenities
The Cree Lighting Club at Wrigley Field is the only club located on the suite level. The suite is located down the third base line and offers great views to the field along with all-inclusive catering of food, nonalcoholic beverages, beer, wine and cocktails.
The club is designed to reflect the Cubs player locker room and has unique padded indoor and outdoor seats. This is one of the few places to escape the cold at Wrigley Field for those early spring (and postseason) games.
The Lighting Club opens two hours before the first pitch of the game (90 minutes for 6:40 starts) and remains open for one hour after the game concludes.
Amenities available for Cubs home games. For other events, some amenities may not be available or offered.
Please note: Due to health and safety protocols in 2022, food availability, club access, wait service and other amenities are subject to change without notice.
Note: These seats are highlighted on the map
Interactive Seating Chart
Cree Lighting Club Photos
Cree Lighting Club Seating Chart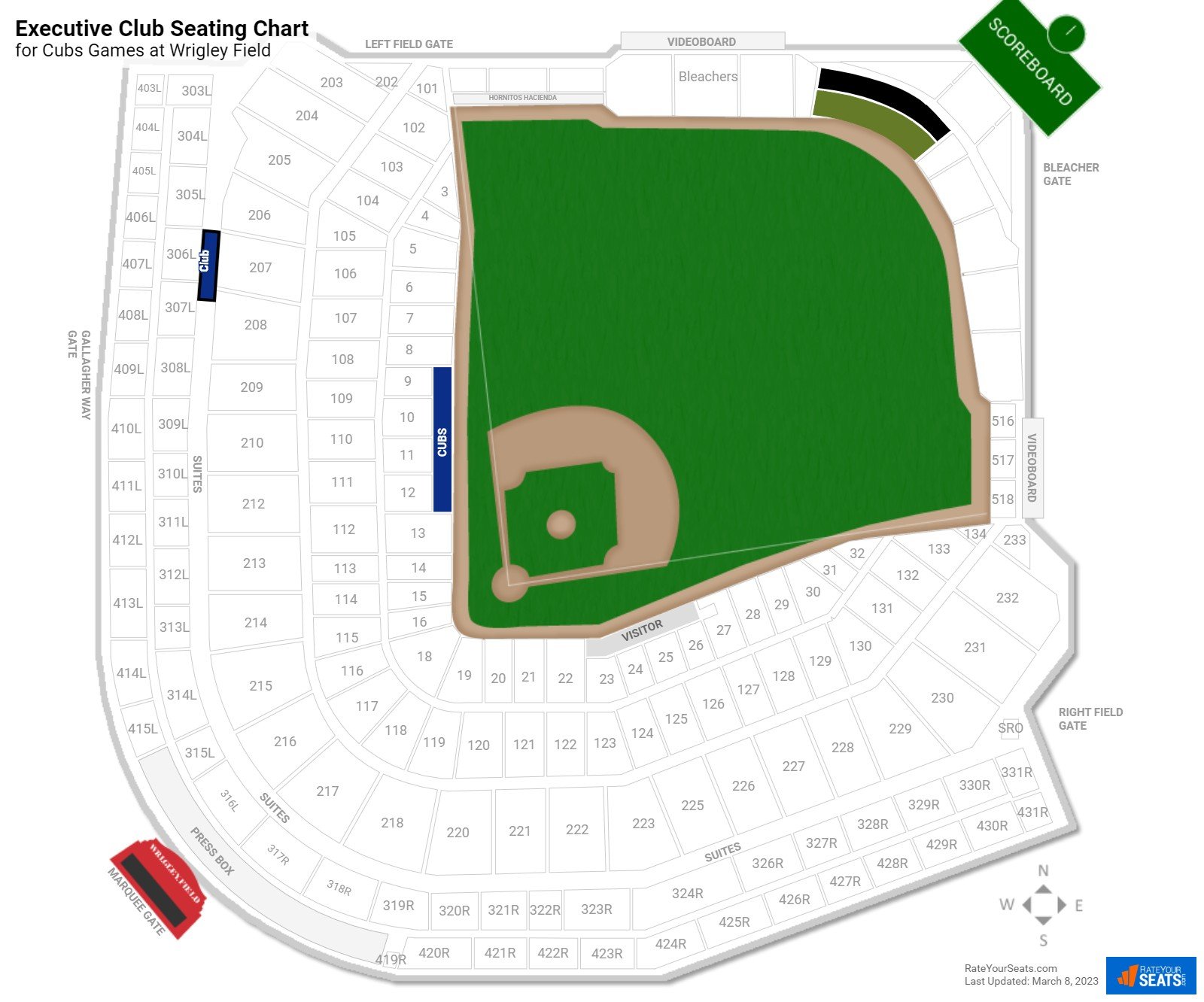 Cree Lighting Club Sections
More Seating at Wrigley Field