Standing Room Only Tickets at Wrigley Field
Standing Room Only Seat Views
Features & Amenities
Standing Room Only tickets are rarely made available for Cubs games. Most often, these tickets are released by the Cubs ticket office on a per-game basis - usually for sold-out weekend games or post-season play.
If considering purchasing a Standing Room Only ticket, temper expectations. They're ideal for getting inside Wrigley for the atmosphere, but views to the game and overall experience are much better from a seated section.
Fans with an SRO ticket will not have a reserved seat. Instead, they will be permitted to stand on the walkway behind the Terrace seats. This puts ticketholders behind the 200s sections in some of the least desirable areas to watch a game.
Standing Room Only Views

The view from the SRO spaces are extremely limited. Sightlines are obstructed by the poles supporting the upper deck and by the overhang which covers the Terrace level.
With the ability to move around, you can usually adjust your sightline on to avoid being directly behind a pole, but the overhang will still limit your ability to see flyballs and popups. Fans in the back rows of 200s reserved seating have a similar issue sitting down - and it becomes even more exaggerated when standing.
Wrigley Field offers few alternatives for SRO ticketholders. Since these tickets are usually only available for sold-out games, it's unlikely you'll be able to snatch up an empty seat.
Note: These seats are highlighted on the map
Interactive Seating Chart
Standing Room Only Photos
Standing Room Only Seating Chart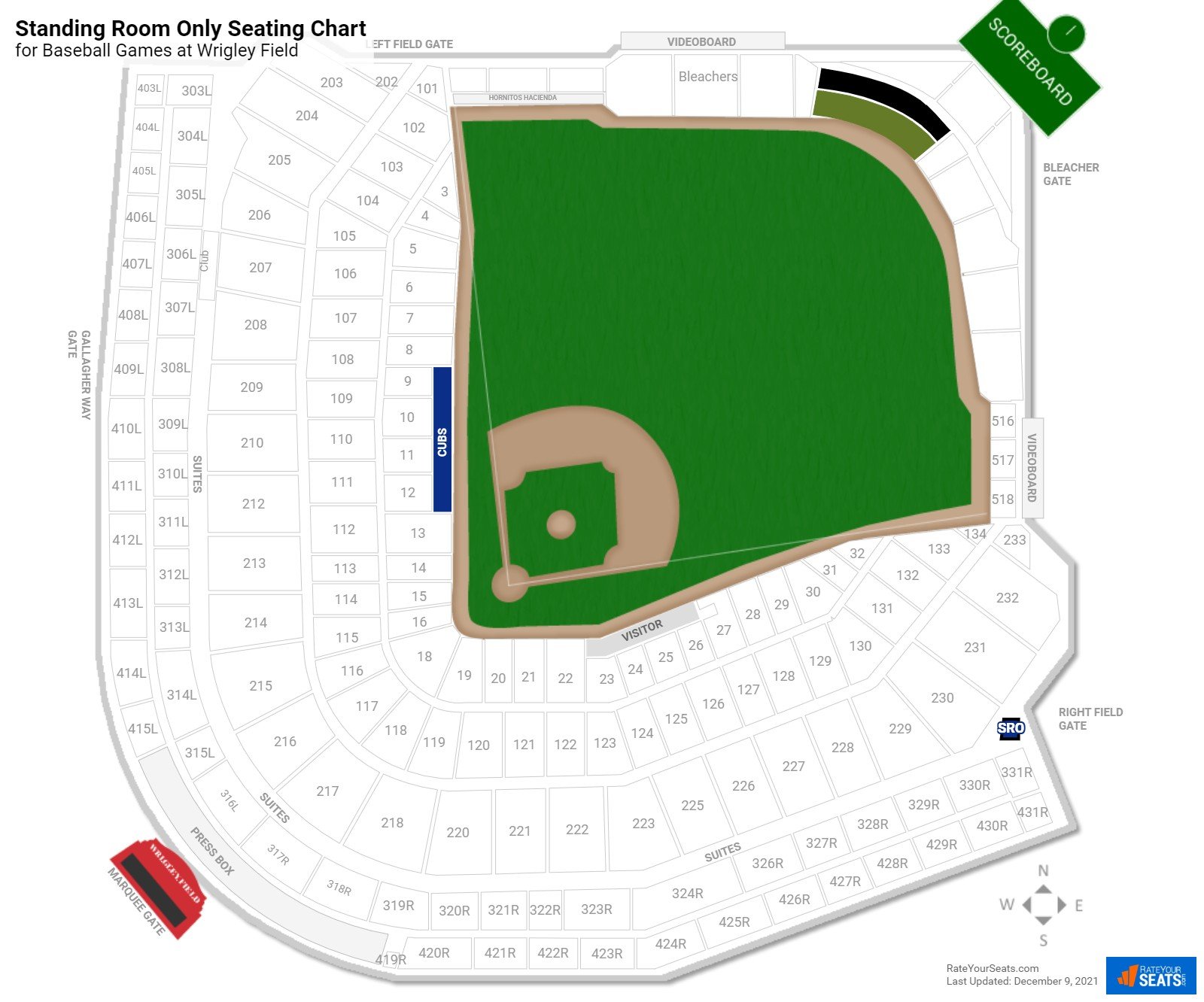 More Seating at Wrigley Field