1914 Club at Wrigley Field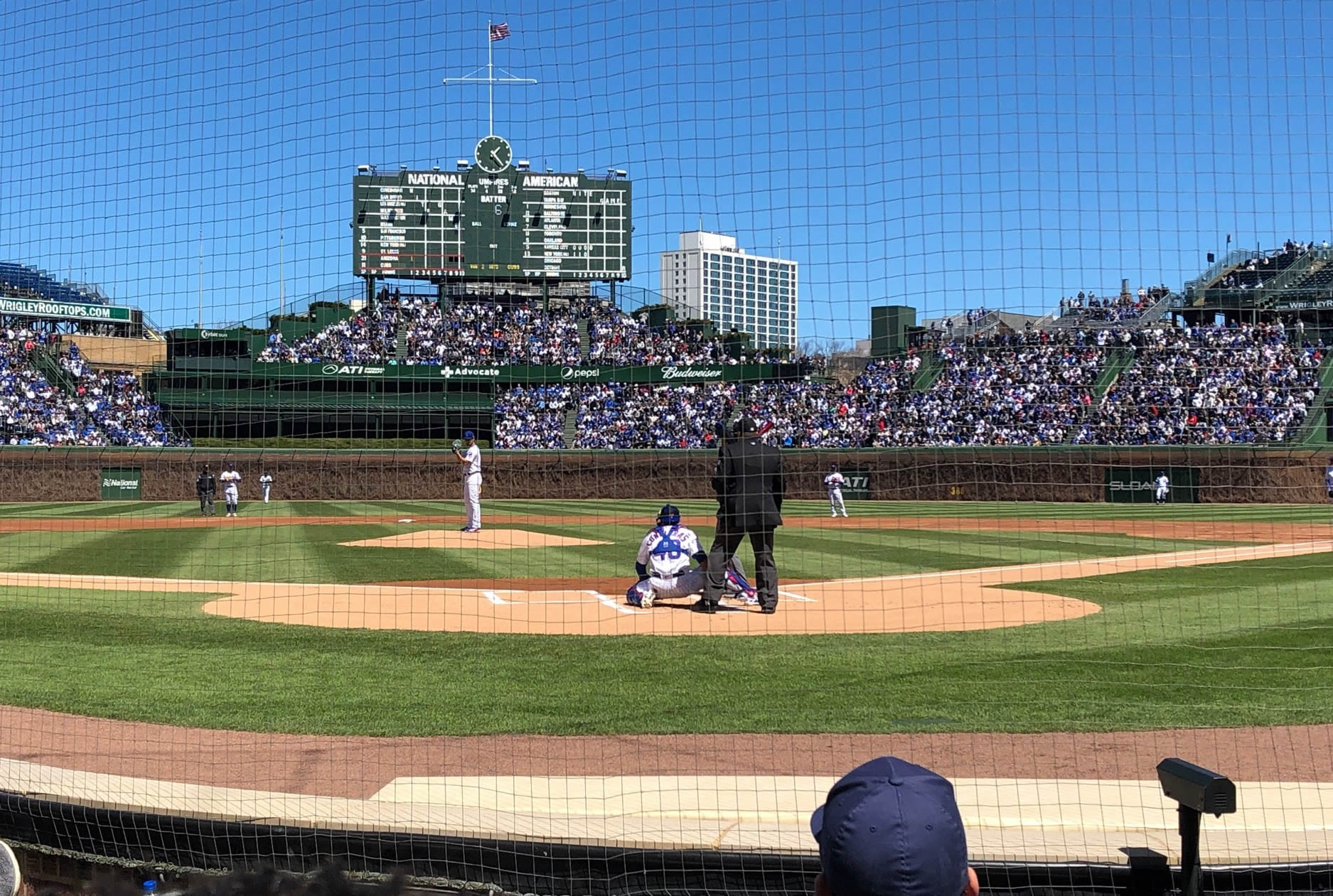 Features & Amenities
The 1914 Club at Wrigley Field opened after significant renovations and is now one of the most impressive in all of baseball. The first 7 rows for Cubs games in sections 13-22 will grant you access to this exclusive club which is built underneath the seats directly behind home plate.
Those lucky enough to have 1914 Club tickets will be seated in one of the few areas that is all-inclusive at Wrigley Field.
Sitting in the 1914 Club Seats
If you are looking for a VIP experience at Wrigley Field, these are the seats for you. To start, sections are located directly behind home plate between the home and away dugouts. Fans have a perfect view of everything that makes Wrigley Field one of the most iconic in all of baseball including the outfield wall covered in ivy and manual scoreboard in center field.
Of course the view is not the only benefit of sitting in these club seats. Fans sitting here will have padded seating, access to the climate-controlled club, and private restrooms.
Inside the 1914 Club located behind the seats is where fans can really take advantage of the all-inclusive amenities. Multiple bars will be serving craft and domestic beer options as well as premium spirits and wine. If you are looking to eat, there are chef-attended grill stations, artisan pizzas, and house-made desserts options available for you.
Additionally, if you are looking to grab a bite to eat and not miss a second of the game there are grab-and-go options along with dedicated vendors who will throw you traditional ballpark food at no extra charge.
The 1914 Club will open two hours prior to first pitch (90 minutes for 6:40 starts) and remain open an hour after the game concludes.
Amenities available for Cubs home games. For other events, some amenities may not be available or offered.
Please note: Due to health and safety protocols in 2022, food availability, club access, wait service and other amenities are subject to change without notice.
Note: These seats are highlighted on the map
Map Highlighting

Select rows in section are part of this seating zone
Interactive Seating Chart
1914 Club Seating Chart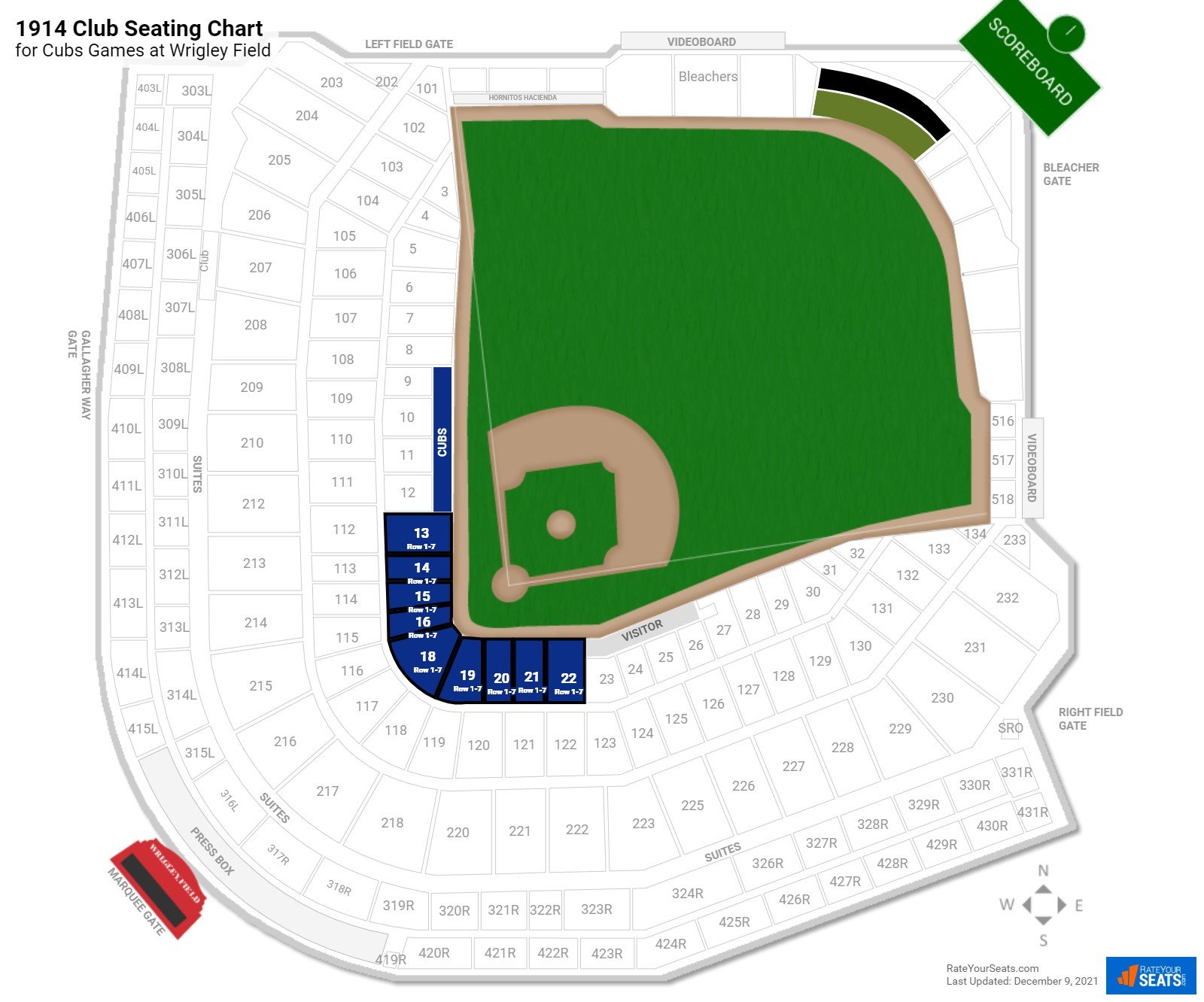 1914 Club Reviews
Ratings & Reviews From Similar Seats

"Overall great view"

(Section 20) - -

N/a

"Best seats I've ever sat in at Wrigley Field"

(Section 18) - -

Any seat in this area will be AMAZING.

"Close enough to the plate to hear the catch of the pitch!"

(Section 15) - -

One of the best seats in the field if your into the game. I don't know if this aisle had to do anything about it but I was randomly selected to be on camera during a reviewed play. Game was broadcasted on espn so that just adds to the experience of this section. Most fun I had in a while!
More Seating at Wrigley Field