Wrigley Field Terrace Boxes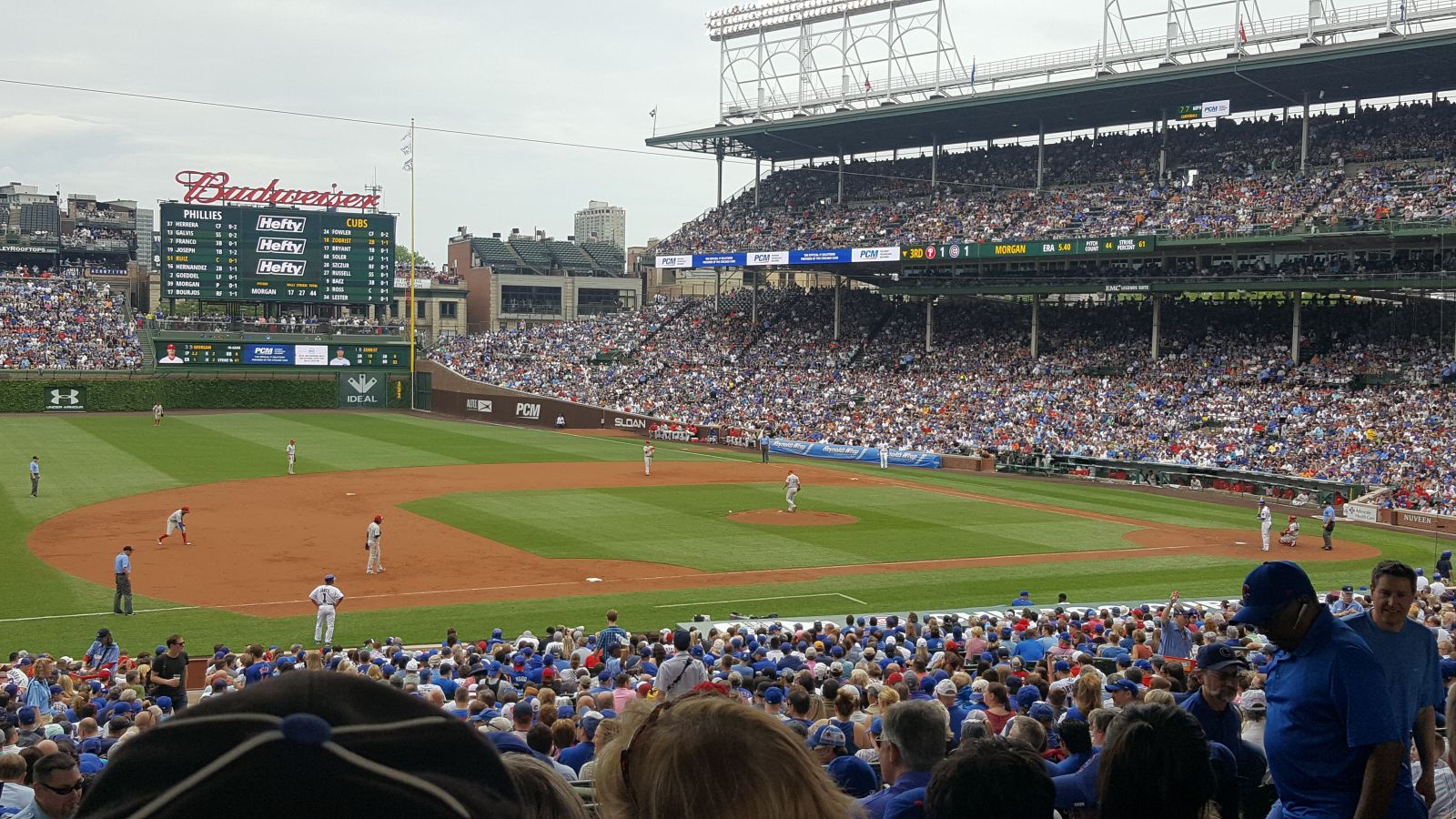 Features & Amenities
The Terrace Boxes at Wrigley are the first 6 rows of the 200-numbered sections and most importantly are the only Terrace seats with no obstructions.
Sitting here, fans will be raised above the main walkway between the Terrace Level and Field Boxes below. Many fans love sitting in these seats due to their elevated views to the field.
When looking for tickets the order of desirability is as follows:
Terrace Box Home Plate: Sections 213-222
Terrace Box Infield: Sections 209-212 and 223-226
Terrace Box Corner: Sections 202-205 and 230-233

What to Consider When Buying Terrace Box Tickets
The biggest benefit of buying a ticket in the Terrace Box location is having the peace of mind that your view will not be obstructed by the well known poles at Wrigley Field.
While seats in the Terrace Box Corner are listed last in terms of desirability, many fans would still prefer them over Terrace Reserved seats in rows 7 and above where it is almost guaranteed some part of the field will be blocked.
Another benefit is that all Terrace Box seats - except for those in the Corner - will be under cover and in the shade for day games. The combination of an unobstructed view and protection from bad Chicago weather make these the ultimate peace-of-mind seats.
Note: These seats are highlighted on the map
Map Highlighting

Select rows in section are part of this seating zone
Interactive Seating Chart
Terrace Boxes Seating Charts
Terrace Boxes Reviews
Ratings & Reviews From Similar Seats

"Awesome 200 Level Aisle"

(Section 227) - -

Row 1 could get distracted by fans passing by, but not in row 2. You get just enough height to see over fans walking between the 100 and 200 sections. The aisle is to the right so the people walking by won't block your view. They're the perfect seats!

"In foul territory "

(Section 203) - -

I was in foul ball territory, but these seats were awesome! I was in the shade and had a great view of the field. Being in row 9 I didn't have to deal with the pesky support beams throughout the 200 level.

"Can not get any better"

(Section 231) - -

Great seats. In the shade, and very close to concessions. Can't get any better.
More Seating at Wrigley Field