Finding Shade in the Early Afternoon
For a mid day start at Wrigley Field, the most prevalent shade is found in some of the less desirable viewing areas. Mezzanine (200 Level) and Upper Deck (300 and 400 Level) sections offer the best protection from the sun, but fans in the 200 and 400 level sections may be left battling for a view of the field thanks to support beams.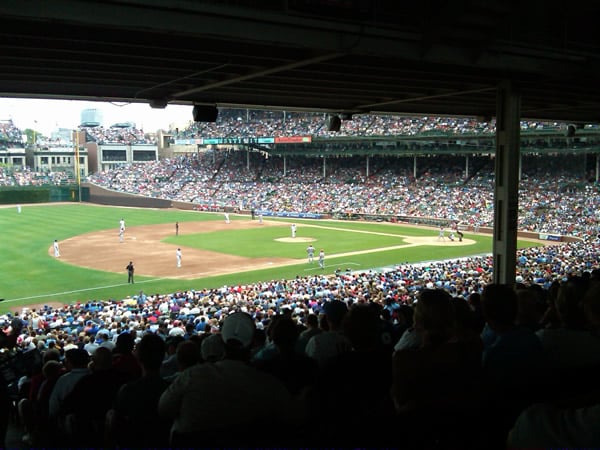 However there are some options in the lower seating tier which will keep you in the shade at the start of the game without sacrificing the sight lines to the field. Along the third base line, look for seats in Rows 10 and higher across Sections 106-115, where you'll not only be out of the sun but also have good views of the field and be close to the concourse entry tunnels.
Some of the shade initially found down the first base line will begin to recede as the game progresses, and fans looking to stay out of the sun should avoid the Bleachers and lower level seats near the right field corner.