Are there any covered seats at Busch Stadium?
I am getting ready for November soccer game (which will have pretty much same seating like for a baseball game) and need protection in case of rain. Thanks!
Oct 2013
Answered by RateYourSeats.com staff...
Redbird Club Seats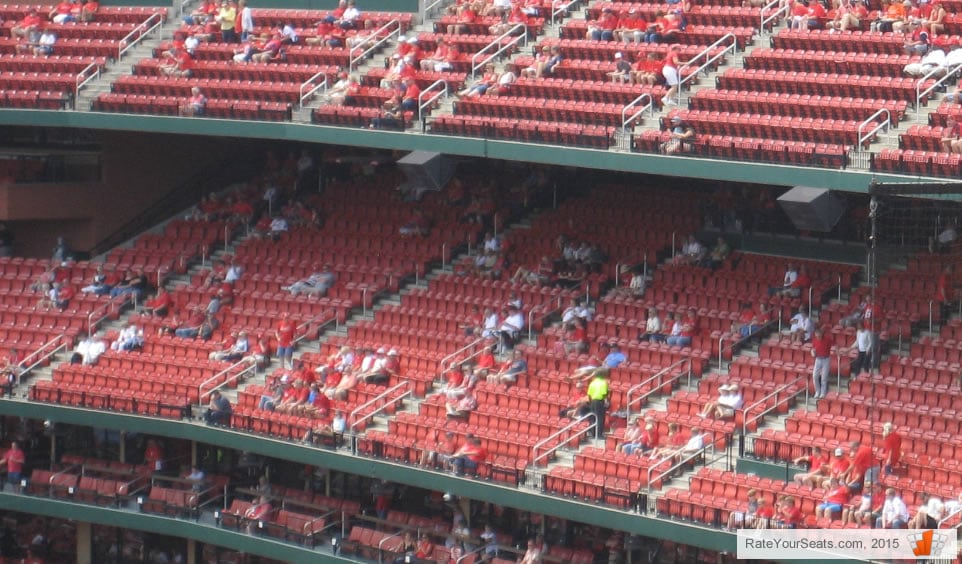 The Redbird Club seats on the third base side (sections 253-257) will be a great option in the back rows (opt for rows 8 and higher) as they will be partially covered by the seating deck above, but more importantly give you access to the climate controlled Redbird Club lounge, where you can go to watch the match through the glass windows of the lounge should the weather begin to turn.
Best Lower Level Covered Seating Options
The best covered seats on the lower level are in the back of 3B Sections 160-163
Other good options can be found in the last rows of sections 160-163 (the back of section 160 is one of the best for protection from the rain in this area of the stadium). The last 5 rows in these sections are rows 24-28, which is what we recommend for staying out of the weather as they will have better protection from the overhanging seating deck above.
The Left Field Porch is Entirely Covered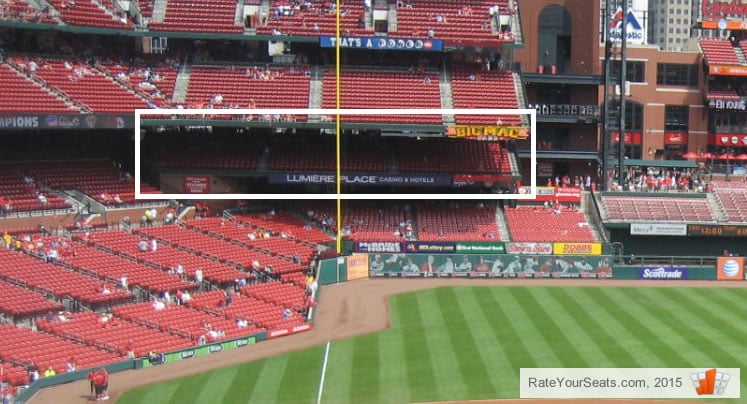 Another great option for being safe from the rain will be the left field porch sections (see Sections LP1, LP2, and LP3 on our Cardinals Interactive seating chart), as these seats are entirely covered by the seating deck located just above.
Asked October 07, 2013
Interactive Seating Chart
Other Popular Seating Choices