Standing Room Only Tickets at Busch Stadium
Standing Room Only Seat Views
Features & Amenities
The Standing Room Only section at Busch Stadium is located down the first base line in right field. You'll have a direct look at the right field foul pole at Busch Stadium.
The Standing Room Only section is also located very close to the All-Inclusive Areas at Busch Stadium, but it's very important to note that these tickets do not have access to any all-inclusive amenities.
Standing room only seats are not actually seats, but are instead general admission tickets. Fans can stand in areas throughout Busch Stadium that do not obstruct any seated fan's view.
Cards fans who purchase these tickets should be looking for value. Busch Stadium has one of the top atmospheres for a baseball game. If you'd like to not spend too much money, but want to experience the unforgettable atmosphere for a Cards game these are the tickets for you.
Budweiser Terrace

One area to check out is the Budweiser Terrace located on the fourth level of the stadium. This terrace is a multi-level area with views out to the field. There are also bars, stages, and other social attractions in this area.
Note: These seats are highlighted on the map
Interactive Seating Chart
Standing Room Only Photos
Standing Room Only Seating Chart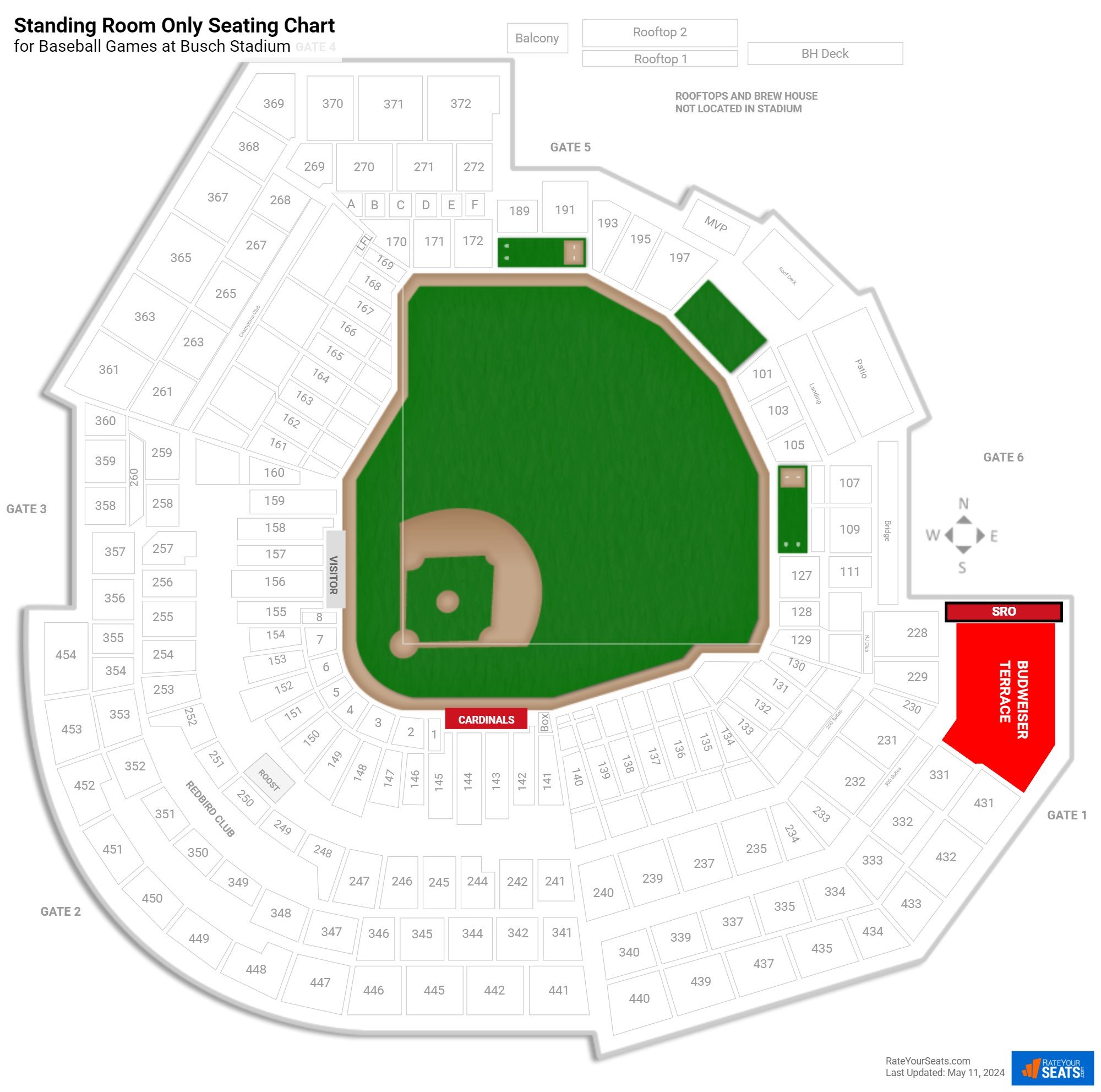 More Seating at Busch Stadium
Cardinals Ticket Information

The 2023 Cardinals tickets guide includes the season schedule, ticket price information and the best options for buying tickets.