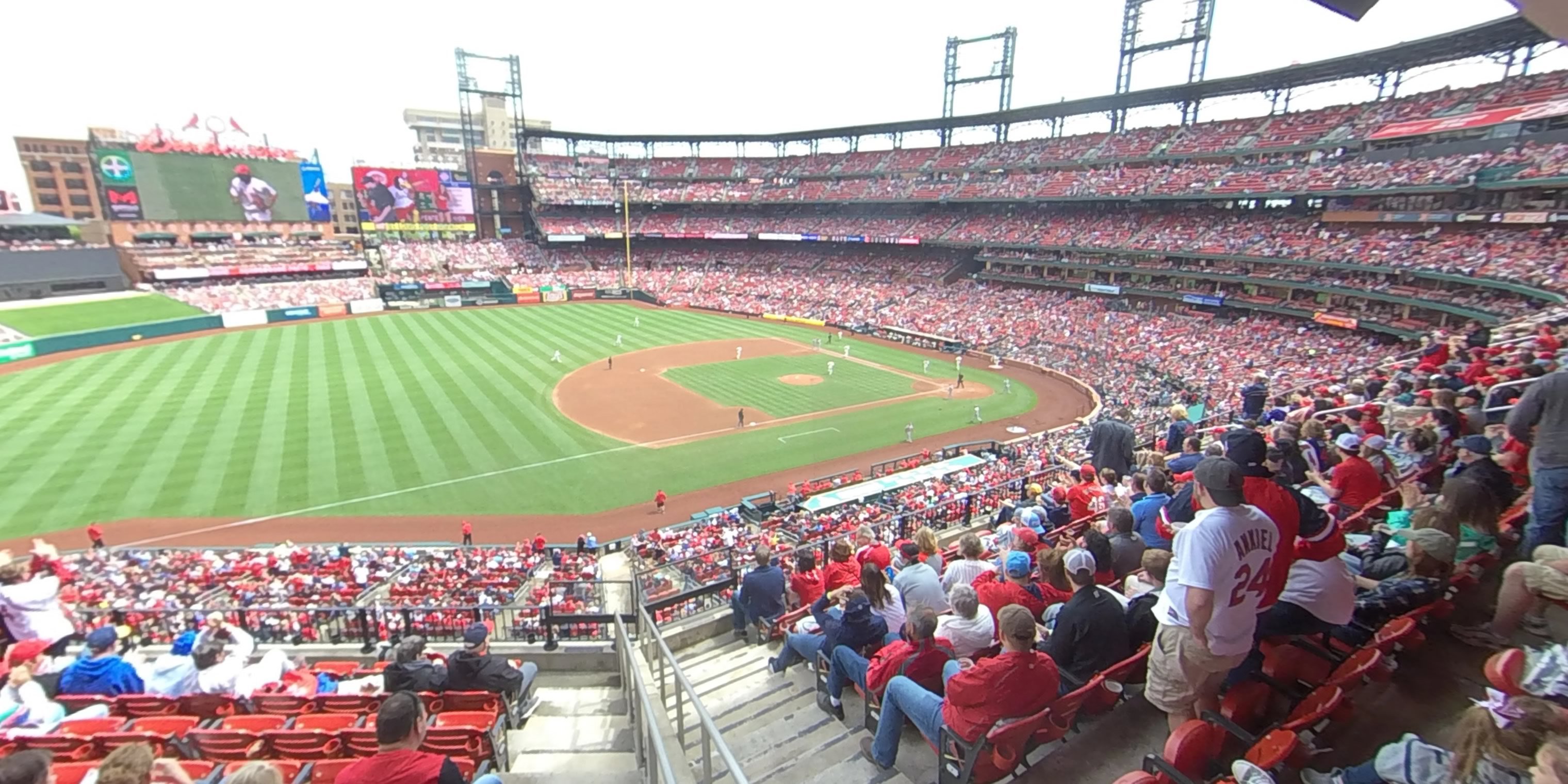 Busch Stadium Section 259
Section 259 Seating Notes
Row Numbers
Rows in Section 259 are labeled 1-12, WC
An entrance to this section is located at Row WC
Seat Views & Related Photos
Ratings, Reviews & Recommendations
National Car Rental Club

-

National Car Rental Club seats are located in sections 258-260 along the 3rd base line. While sections 258 and 259 are located outdoors, section 260 is located indoors behind a glass viewing window.

These seats include an all-you-can eat buffet of hot dogs, brats, a rotating menu of two other entrees, nachos, caesar salad, cookies and brownies. The buffet begins an hour and a half prior to game time and lasts for 2 and a half hours. Bar service (which includes Budweiser products and wine) also begins an hour and a half prior to game time, and is available through the middle of the 8th inning. Fans will also have access to a private restroom and unlimited Coca-Cola products.

Club Infield

(Seating Zone) -

Club Level Infield is made up of both the Redbird Club and Bank of America Club on the second tier of the stadium.

Running from 1st base to the visitors dugout are the Redbird Club seats (s...

"Redbird Club Front Row"

(Section 257) - -

It's tough to beat this spot for a Cards game. Weather was threatening for a while, but we really weren't concerned because we knew we could escape to the indoor lounge at a moment's notice. Never-the-less, the weather held up fine and we enjoyed a nice night with a big group. I like being in the...
Other Popular Seating Choices
RateYourSeats.com is the best way to search, compare and buy tickets. Select an event to find out why!