Clover Club at Citi Field
Features & Amenities
The Clover Club is the closest and most exclusive seating area at Citi Field. Seats are located in the first 8 rows of sections 11-19 and are also referred to as the Clover Home Plate Club due to their location directly behind home plate.
For Mets games, tickets are all-inclusive with rotating chef-curated menus and non-alcoholic beverages.


Club Seat Amenities

Ticket holders not only enjoy unrivaled close views to the game, but a variety of amenities as well. To start, all seats are theater-style with plenty of padding for comfort. Inside the club lounge will be plenty of food options with a rotating menu for each home stand.
Private bars to purchase alcohol and private restrooms round out the amenities inside the Clover Club lounge.
Should you want to venture out to the other club areas Clover Club tickets also grant access to the Delta Sky360, Piazza 31, and Jim Beam Highball clubs as well.
Amenities available for Mets home games. For other events, some amenities may not be available or offered.
Please note: Due to health and safety protocols in 2022, food availability, club access, wait service and other amenities are subject to change without notice.
Note: These seats are highlighted on the map
Map Highlighting

Select rows in section are part of this seating zone
Interactive Seating Chart
Clover Club Seating Chart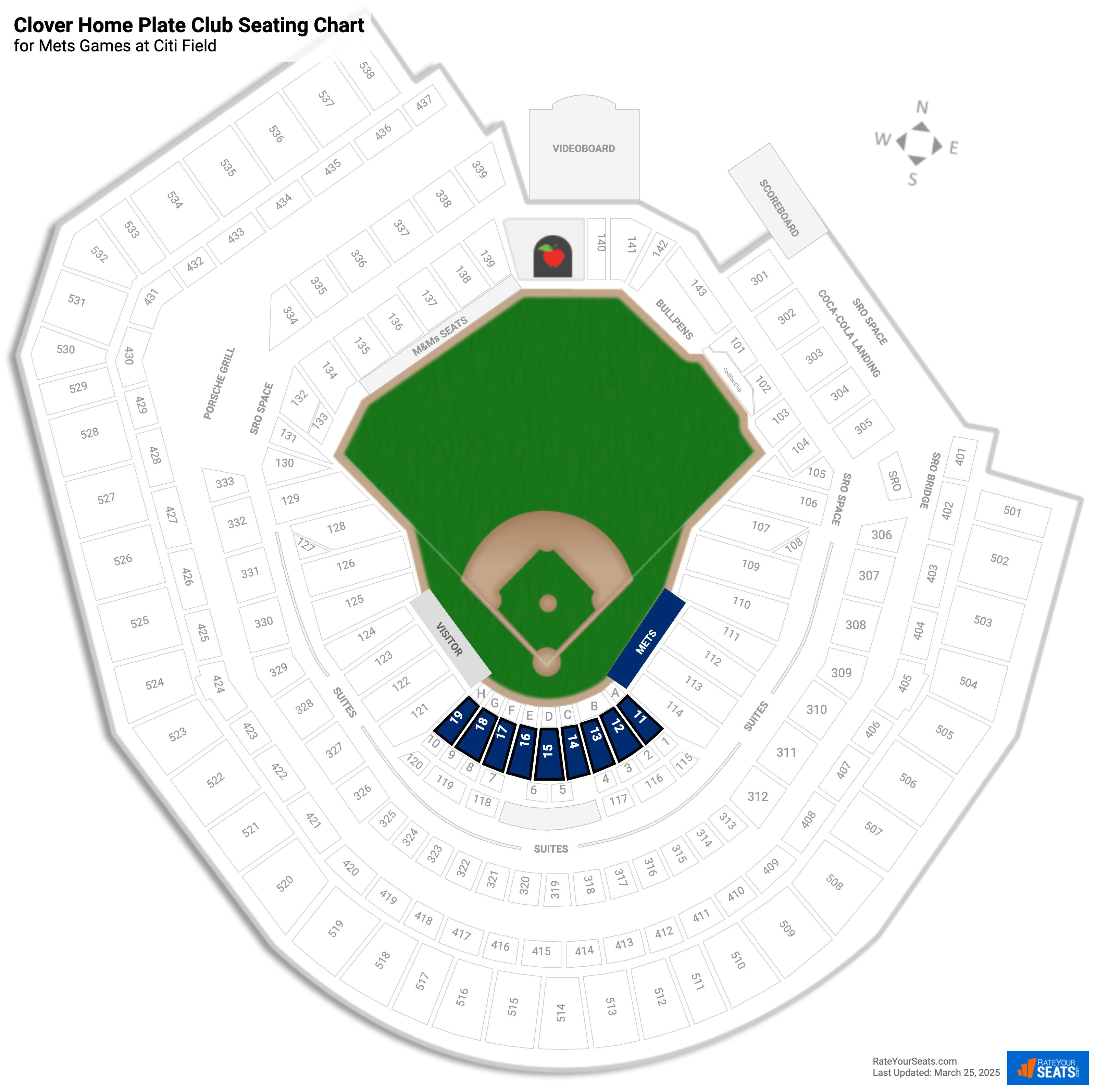 Clover Club Reviews
Ratings & Reviews From Similar Seats

"Los Angeles Dodgers at New York Mets - Sep 13, 2019"

(Section 18) -

"Los Angeles Dodgers at New York Mets - Sep 13, 2019"

(Section 19) - -

Best seats for fans of the visiting team. Right next to the on deck circle.

"San Diego Padres at New York Mets - Jul 25, 2019"

(Section 13) - -

Best seat I've ever had. Very attentive servers and great food, so I never had to leave my seat until the games were over.
More Seating at Citi Field