Baseline Club at Citi Field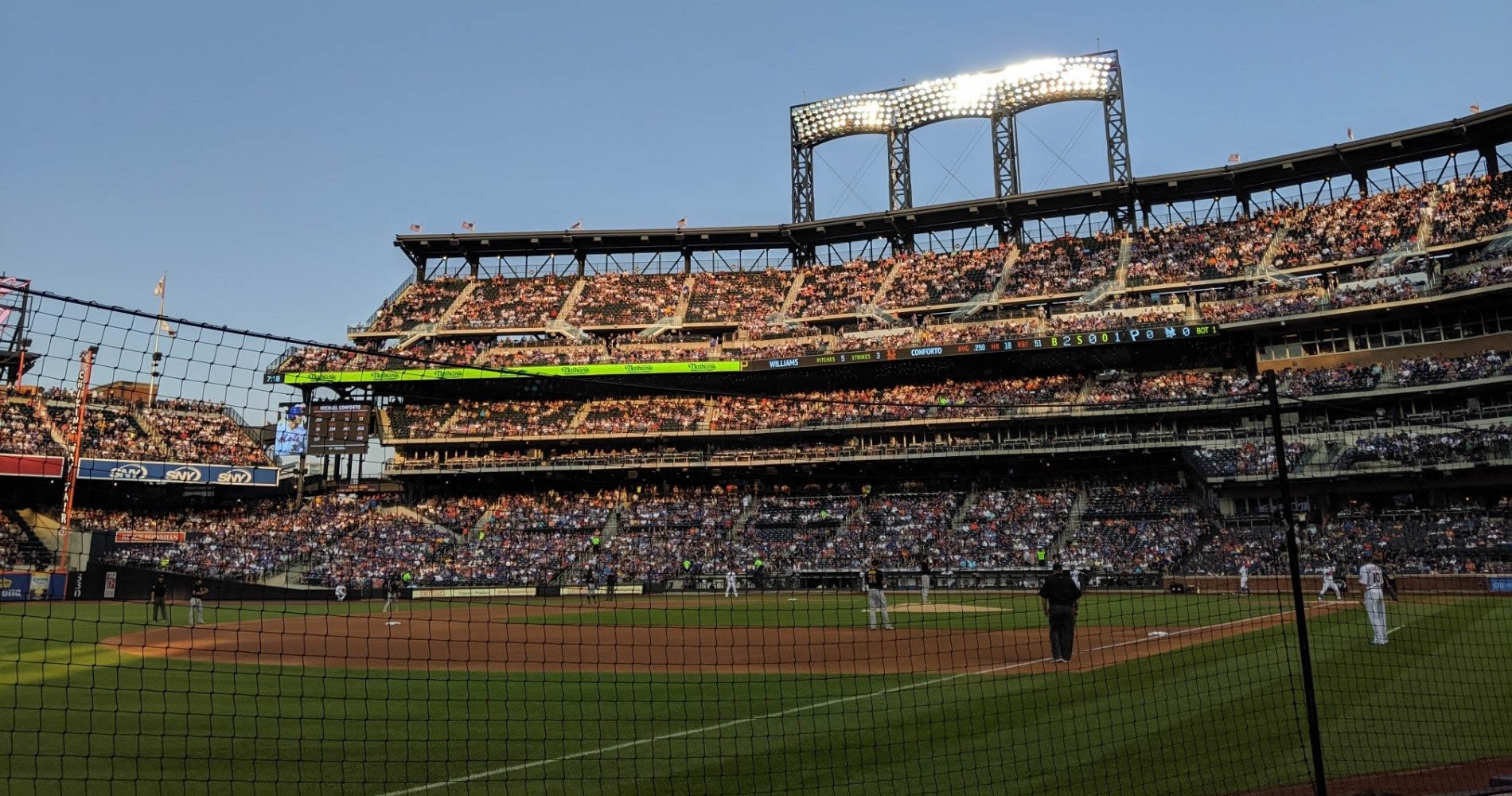 Features & Amenities
Located near the foul poles on the lower level, the Baseline Club sections will provide most fans with numerous club lounges to visit during a trip to Citi Field for a Mets game.
Baseline Gold and Baseline Silver seats are located in Sections 107, 108, 127, and 128. Fans seated here will typically have access to the Piazza 31, Jim Beam Highball, and Metropolitan Grille club lounges for Mets games.
Baseline Box seats are found in sections 104-106 and 129-132, and feature similar club access.
Note: Club access can vary depending on the seller's ticket plan. See any seller notes for specific access details.
Views from Baseline Club Seats

Seating in the Baseline Club Seats do not offer the best views at Citi Field, being in the corner near the foul poles. However, sitting in the first few rows in sections 107 and 128 will get fans closer to the field and offer a better view of the action than other sections in the Baseline Club.
Fans sitting in sections 104 and 132 will have good views of any balls that go into the outfield and will be able to tell right away if the ball is fair or foul.
Please note: Due to health and safety protocols in 2022, food availability, club access, wait service and other amenities are subject to change without notice.
Note: These seats are highlighted on the map
Interactive Seating Chart
Baseline Club Seating Charts
Baseline Club Reviews
Ratings & Reviews From Similar Seats

"Up Against A Wall"

(Section 128) - -

At Seat 9 I was right up against a wall in Section 128 Row 27. Views to the field were decently clear for the most part, although I could not see the visitors dugout or deep in the left field corner. So while the wall just to my right didn't terribly limit the view, it was still a bit distracting ...

"Favorite Seats: section 129 row 8 seat 11"

"Front of sections 107-128 are behind the netting or fencing"

-

There is some amount of netting or screening in front of sections 107-128. The height and coverage of netting or screening will vary by section. The netting extends from sections 111-124, and there is a protective fence that extends down the right and left field lines until sections 107 and 128.
More Seating at Citi Field