Metropolitan Club at Citi Field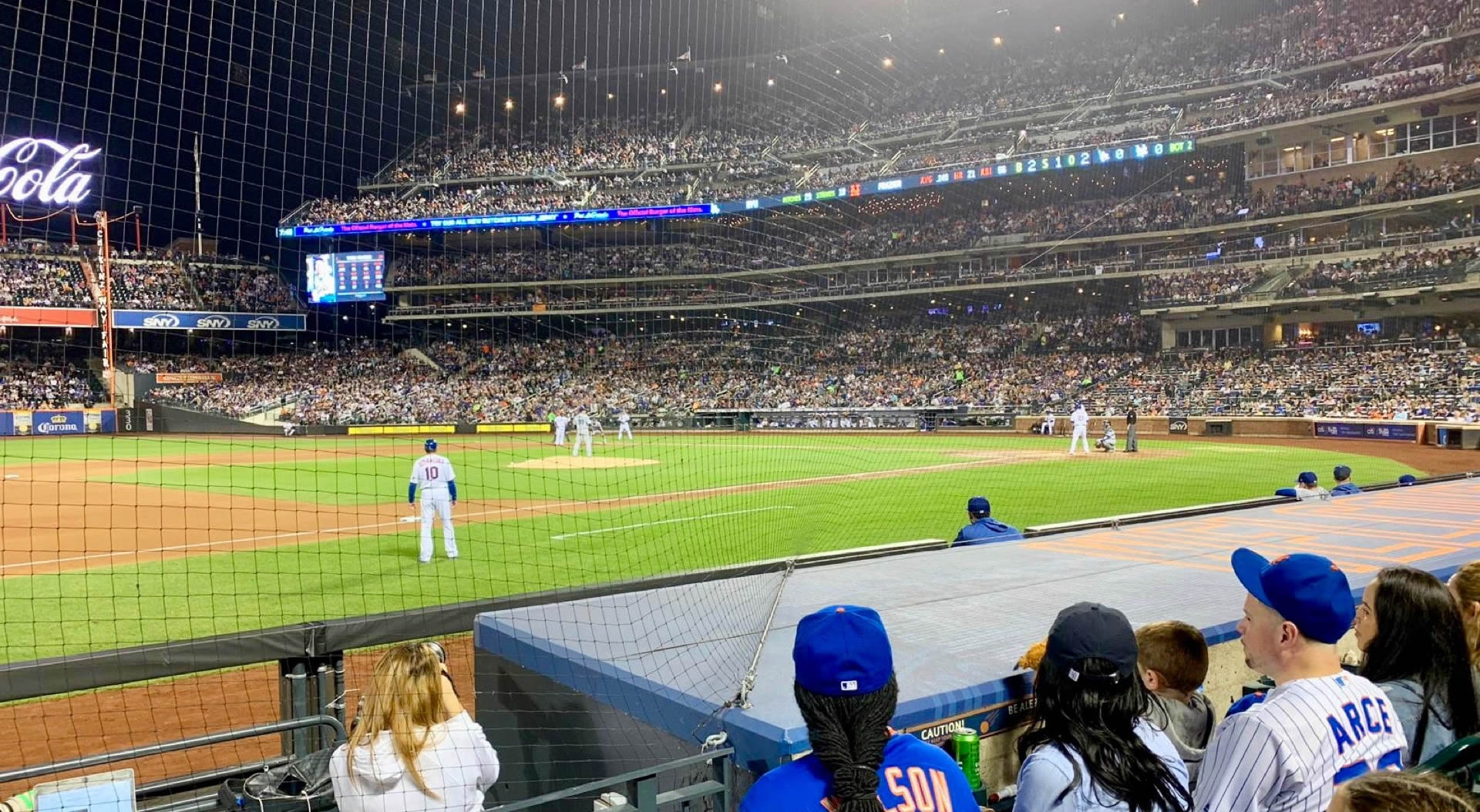 Features & Amenities
The Metropolitan Club sections are the place to be for fans who want to be close to the team dugouts. Sections 112-113 on the first base side put you right behind the Mets dugout, while Sections 122-123 on the third base side are directly behind the visitors (Row 1 will be right up against the dugouts).
The Metropolitan Platinum seats are found in rows 1-2, Metropolitan Gold in rows 3-6, Metropolitan Silver in rows 7-12, Metropolitan Bronze in rows 13-22, and the remaining rows (22 and beyond) are known as Metropolitan Box.
The sections here are large with up to 32 numbered rows of seating, and the concourse entry tunnels are located at the very top. Lower numbered rows get you closer to the field, however will also leave you with a longer walk to and from the restrooms.
Limited overhead coverage can be found in the last few rows, with the best coverage available to fans sitting in Rows 30 and higher.
Club Access for Mets Games

Most seats in the Metropolitan sections come with access to the Piazza 31, and Jim Beam Highball clubs along with the Metropolitan Grille. Platinum, Gold, and Silver seats will additionally have access to the Delta Club. Club access is determined by the plan the tickets are a part of so check seller's notes for access information.
All fans in the Metropolitan Platinum, Gold, Silver, and Bronze seats will also be treated to in-seat wait service during Mets games.
Please note: Due to health and safety protocols in 2022, food availability, club access, wait service and other amenities are subject to change without notice.
Note: These seats are highlighted on the map
Interactive Seating Chart
Metropolitan Club Seating Charts
Metropolitan Club Reviews
Ratings & Reviews From Similar Seats

"Atlanta Braves at New York Mets - Sep 28, 2019"

(Section 114) -

"Washington Nationals at New York Mets - Aug 11, 2019"

(Section 114) -

"Philadelphia Phillies at New York Mets - Apr 22, 2019"

(Section 122) -
Metropolitan Club Sections
More Seating at Citi Field