Promenade Gold at Citi Field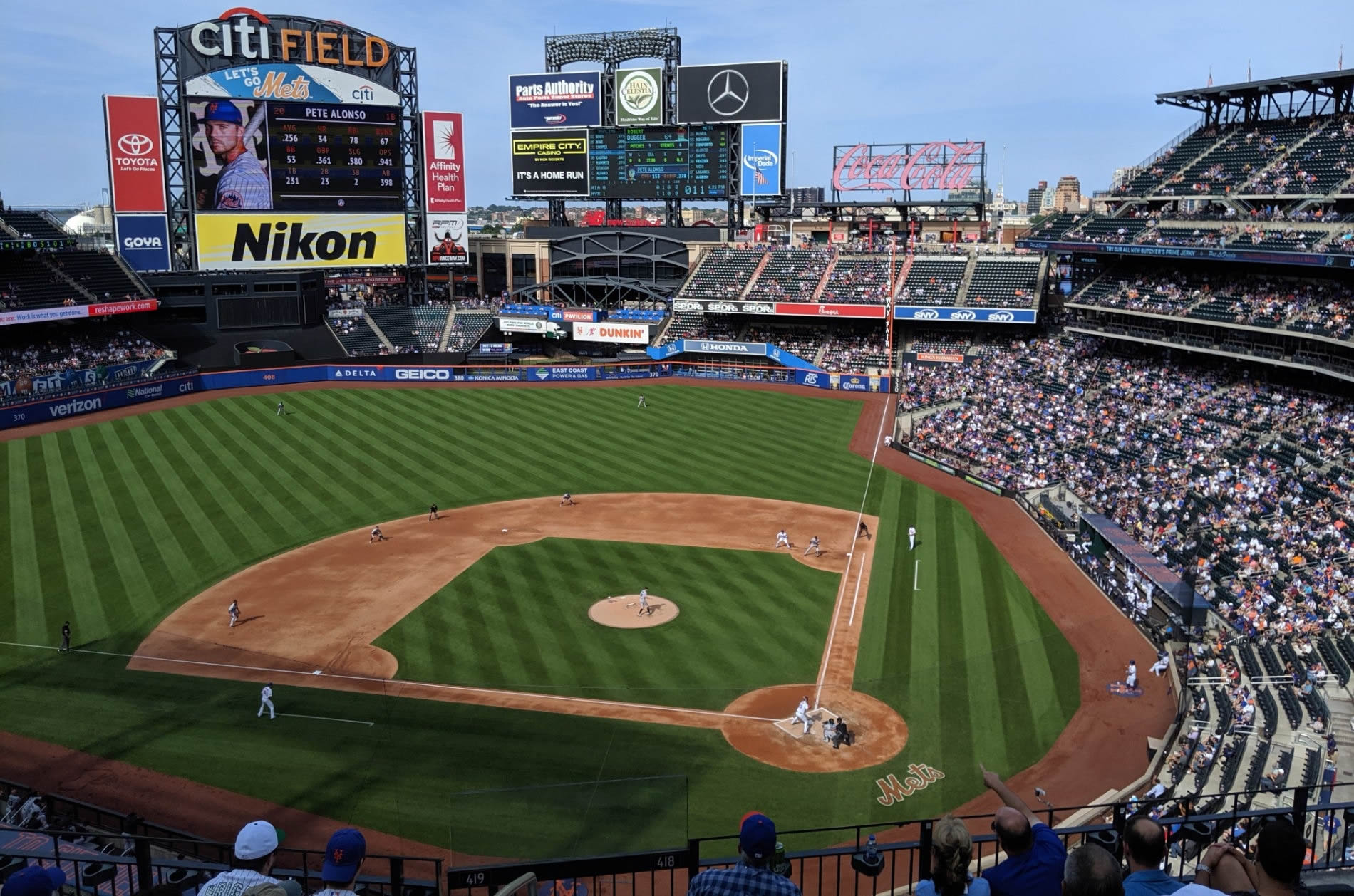 Features & Amenities
Promenade Gold seats take up the front row of all sections in the 400 and 500 level sections at Citi Field. Many fans enjoy sitting in the front row of a section for the clear view to the field. With no seats in front, Promenade Gold seats will have less distractions from other fans.
While all first rows are considered "Gold", the views can vary greatly by level and location. The most desirable are in sections 411-418 behind home plate.
Each section on the 400 level will have between 5-7 rows of seating which makes them some of the smallest sections at Citi Field. Sitting in the front row of these sections will come at a lower price point while providing an experience similar to the Excelsior level.
Up one level to the 500 sections is the last of the "Gold" seats. Those at the front of these sections will be raised above the walkway between the 400 and 500 level. Similar to those on the 400 level, these are most desirable for their clear view to the field.
Club Access with Promenade Gold Tickets

Most tickets in the Prominade Gold seats will give fans access to three of Citi Field's premium club lounge areas: Metropolitan Grille, Jim Beam Highball, and Piazza 31. All clubs are climate-controlled to give fans a break from any rough New York weather.
Access is based on the seller's ticket plan so check for seller notes to see if club access is listed among the amenities.
Please note: Due to health and safety protocols in 2022, food availability, club access, wait service and other amenities are subject to change without notice.
Note: These seats are highlighted on the map
Map Highlighting

Select rows in section are part of this seating zone
Interactive Seating Chart
Promenade Gold Seating Charts
Promenade Gold Reviews
Ratings & Reviews From Similar Seats

"Okay for game. Terrible for concert "

(Section 510) - -

Went to a concert and was in section 510 row 4 seat 17-18. If you're going to see a concert, bring binoculars. Also be prepared to have stage light obstructions in your view ... This section and seat is okay for games because the game would be right in front of you. But in a concert, the stage is ...

"Way better than expected"

(Section 429) - -

Wow was I surprised. View way better than I thought. Slight angle of the seats gives comfortable sight line to all parts of Citi Field. Decent view of scoreboard and lineups. Only problem is I'm getting destroyed by the sun for this day game.

"Shady, Fun Views"

(Section 506) - -

I had read that Row 11 is where the coverage starts on the 500 level, and that was spot on. We were in the shade for the majority of the game (until about the 8th inning) for a hot summer day game. Views of the field were surprisingly decent from the seats as we could see every area of the fie...
More Seating at Citi Field