Excelsior Box at Citi Field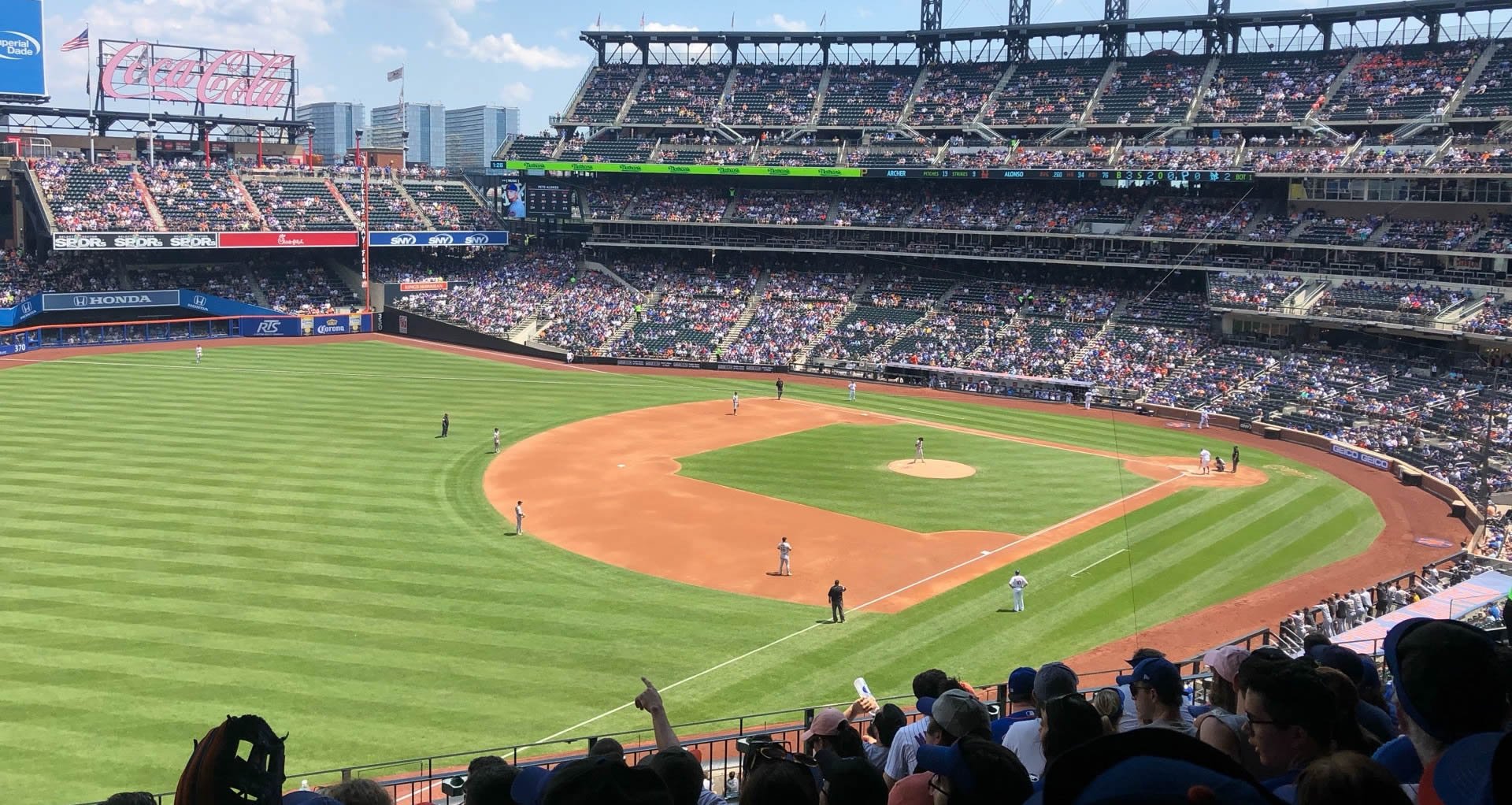 Features & Amenities
The Excelsior Box sections at Citi Field are make up the second level and combine a great viewing height, easy access, and reasonable ticket prices.
Sections are seated along the infield in 309-312 (first base side) and 326-329 (third base side). The second tier viewing perspective provides a very comfortable height. No more than 12 rows of seating ensures quick concourse access and a comfortable day at the ballpark.
Look to the last few rows for the best overhead coverage, and avoid the first base side on sunny day games where the exposure is the greatest.
More Amenity Notes

Depending on the seller's ticket plan, these seats will also give fans a premium experience with access to the Piazza 31, Jim Beam Highball, and Metropolitan Grille club areas for Mets games.
Please note: Due to health and safety protocols in 2022, food availability, club access, wait service and other amenities are subject to change without notice.
Note: These seats are highlighted on the map
Interactive Seating Chart
Excelsior Box Seating Charts
Excelsior Box Reviews
Ratings & Reviews From Similar Seats

"San Diego Padres at New York Mets - Jul 25, 2019"

(Section 310) -

"Great perspective of the pitcher from side on"

(Section 329) - -

Nice and elevated. Good view of pitcher and 3rd base men

"Railings obstructs view and in sun"

(Section 310) - -

Section 310 itself is great but viewing from the first couple of rows is obstructed because of the railing. Also, it's first base side and gets sun in afternoon.
More Seating at Citi Field