Promenade Level at Citi Field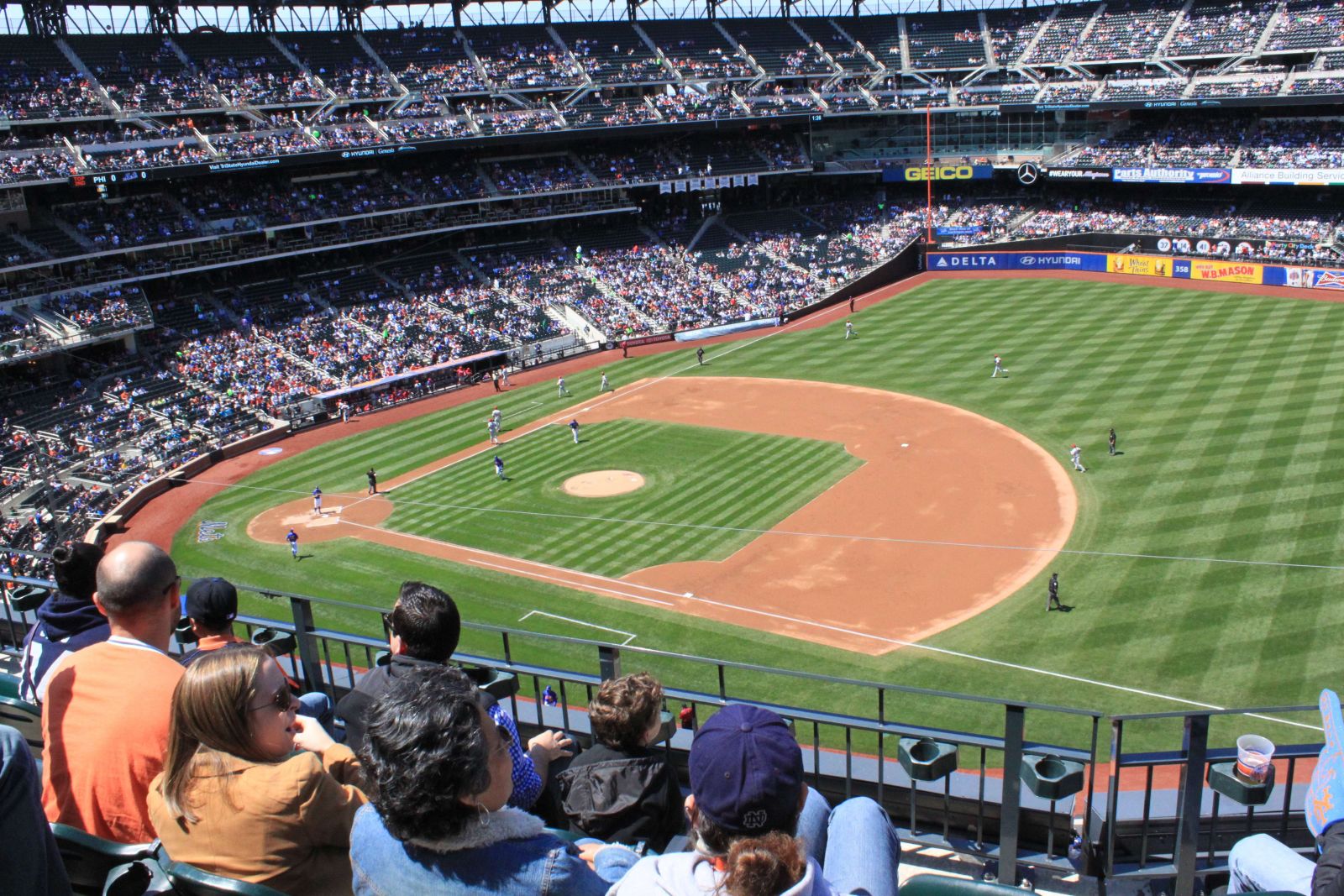 Features & Amenities
The Promenade Level at Citi Field is made up of all sections in the top two tiers of the stadium. All sections are in either the 400's or 500's.
Promenade Level Breakdown
Gold Seats: First row of all sections
Silver: 411-418
Baseline: 401-410 and 419-428
Box: 429-437
Infield: 510-518
Reserved: 506-509 and 519-531
Outfield: 501-505 and 532-538
400 Level Seats

Promenade sections on the 400 level include Promenade Baseline and Promenade Box seats. These sections are small with no more than 8 rows in a section making it easier to get in and out. In addition, these seats are the lowest on the level bringing them closer to the field.
For the best views, look at the Promenade Silver seats located behind home plate in sections 411-418. These will be among the most expensive on the level due to their desirable location.
Protection from the weather is extremely hard to find when sitting on this level.
500 Level Seats

Those looking for the cheapest tickets will find them on the 500 level. Seats in these sections are the highest in elevation creating less desirable views.
When looking at tickets in these sections start with the Promenade Infield seats in sections 510-518 for the best views. Otherwise, the lowest rows available in the Promenade Reserved or Promenade Outfield will be the next best options.
Club Access on the Promenade Level

Many Promenade tickets at Citi Field will have access to the Jim Beam Highball club lounge located on the level behind sections 411-418. However, access is determined by the seller's ticket plan so check seller's notes for guaranteed access.
The climate-controlled viewing area inside the lounge ensures that you will always be comfortable no matter how cold or hot it is for a ballgame, and also features two full-service bars, NYC inspired food options, and casual high-top table seating in the lounge area.
Please note: Due to health and safety protocols in 2022, food availability, club access, wait service and other amenities are subject to change without notice.
Note: These seats are highlighted on the map
Interactive Seating Chart
Promenade Level Seating Chart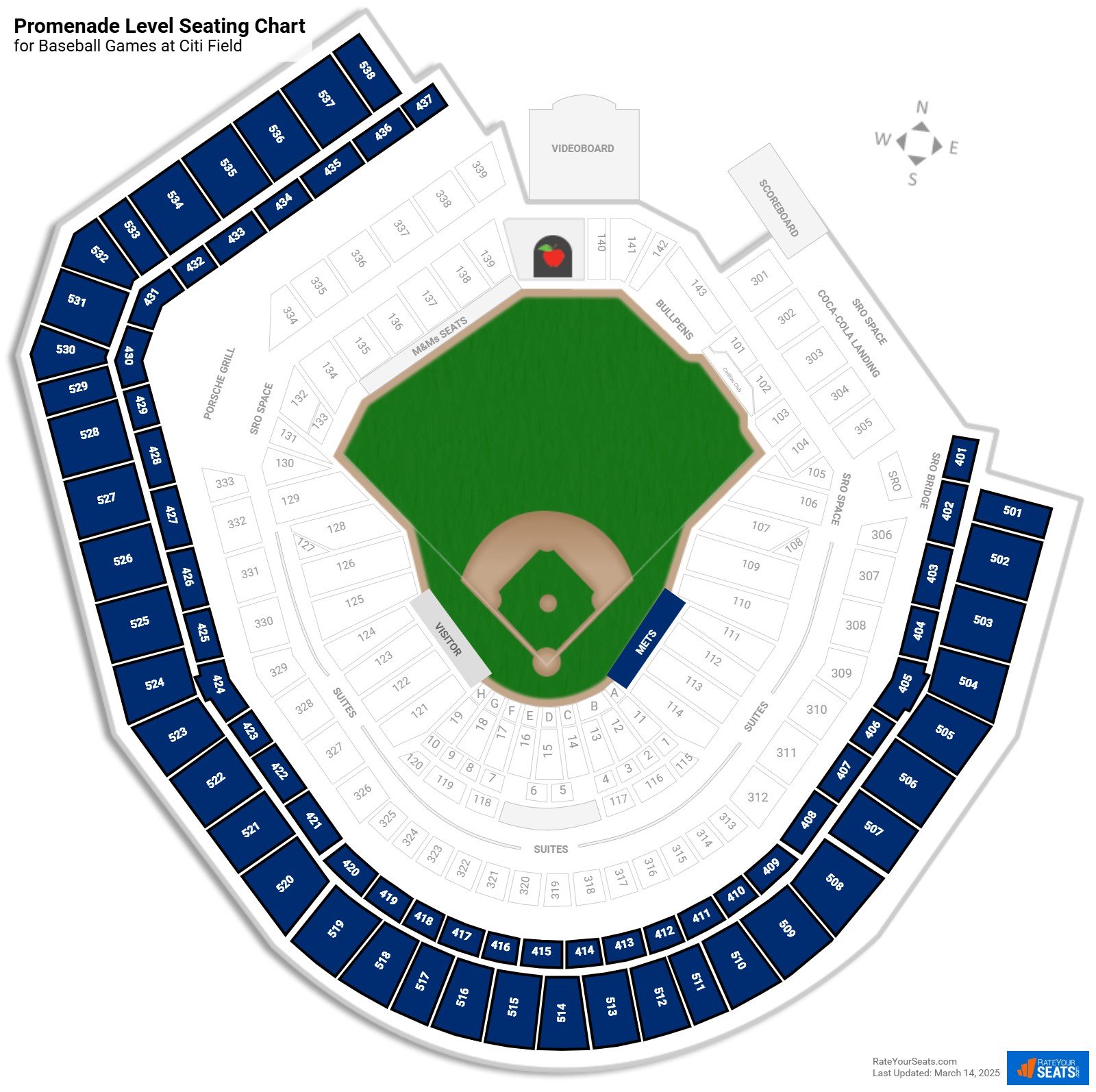 Promenade Level Reviews
Ratings & Reviews From Similar Seats

"Wonderful view"

(Section 508) -

"Never A Bad Seat"

(Section 531) - -

No matter where you sit, it is always a good seat here. Yes, you can't see a small part of left field, but they were spacious by stadium standards, and had cupholders.

"Avoid the front row on the 500 level"

(Section 534) - -

Both the safety railing and walkway hand rail were right in my view of the infield, making for a very frustrating view at the ballpark. Left field corner or deep on the left field wall - no chance of seeing anything there. Scoreboard views are incredibly difficult, and be prepared with sunscre...
More Seating at Citi Field