In The Action Seats at Rogers Centre
Features & Amenities
The best seats at the Rogers Centre for a Jays game are The Action Seats down each baseline and behind home plate. In The Action sections on the first and third base sides are on the field, while the Home Plate Action Seats are as close to the batter as the pitcher is.
All Action Seats come with in-seat wait service, complimentary snacks, soda and water and access to the members-only Comfort Clubhouse Lounge. Alcohol can be purchased at an additional cost.
First and Third Base Action seats are located in row AA f their respective sections, while seats behind home plate are in rows 1 and 2.
Amenities available for Blue Jays home games. For other events, some amenities may not be available or offered.
Please note: Due to health and safety protocols in 2022, food availability, club access, wait service and other amenities are subject to change without notice.
Note: These seats are highlighted on the map
Interactive Seating Chart
In The Action Seats Photos
In The Action Seats Seating Chart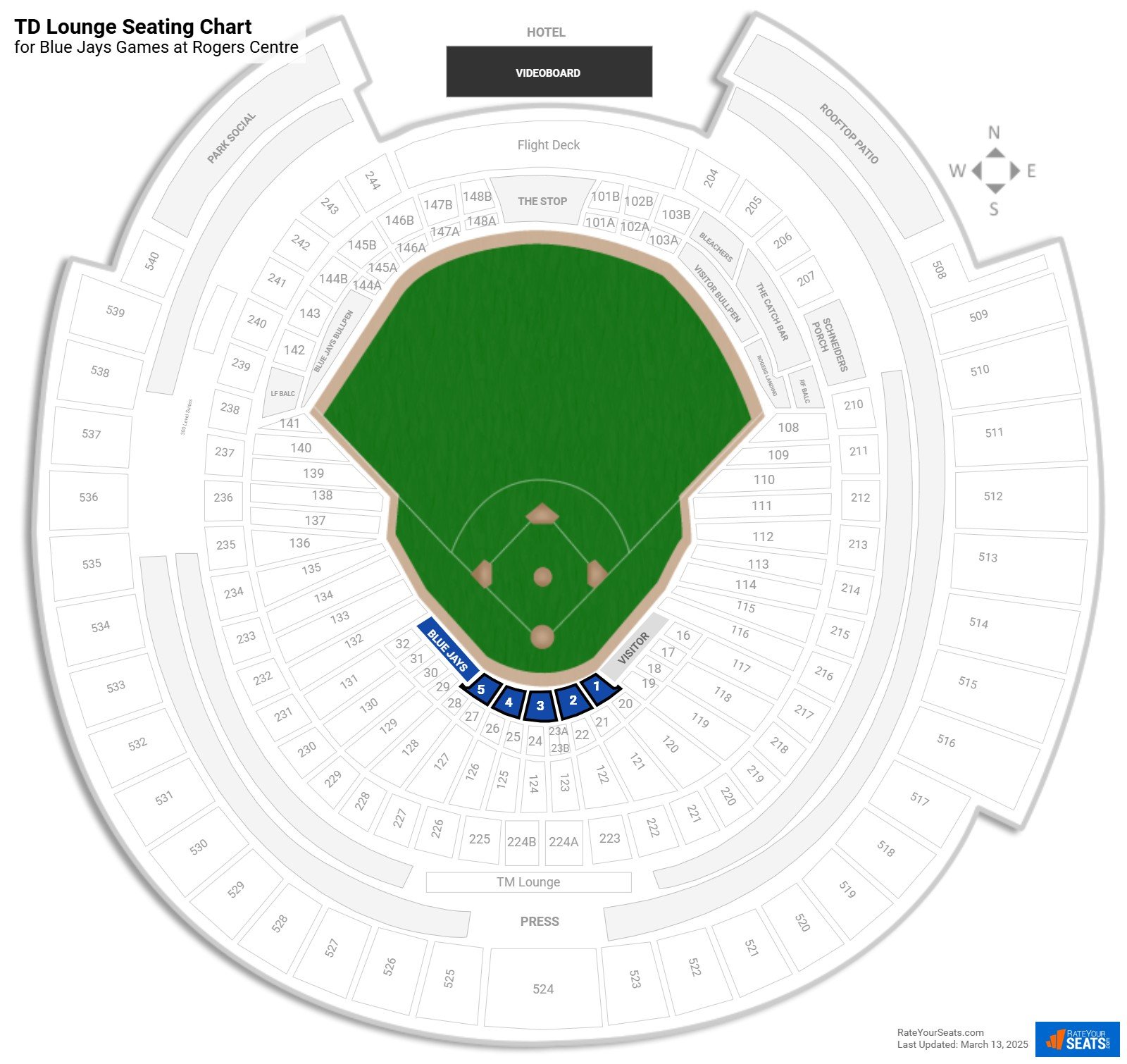 In The Action Seats Sections
More Seating at Rogers Centre