Rogers Centre Field Level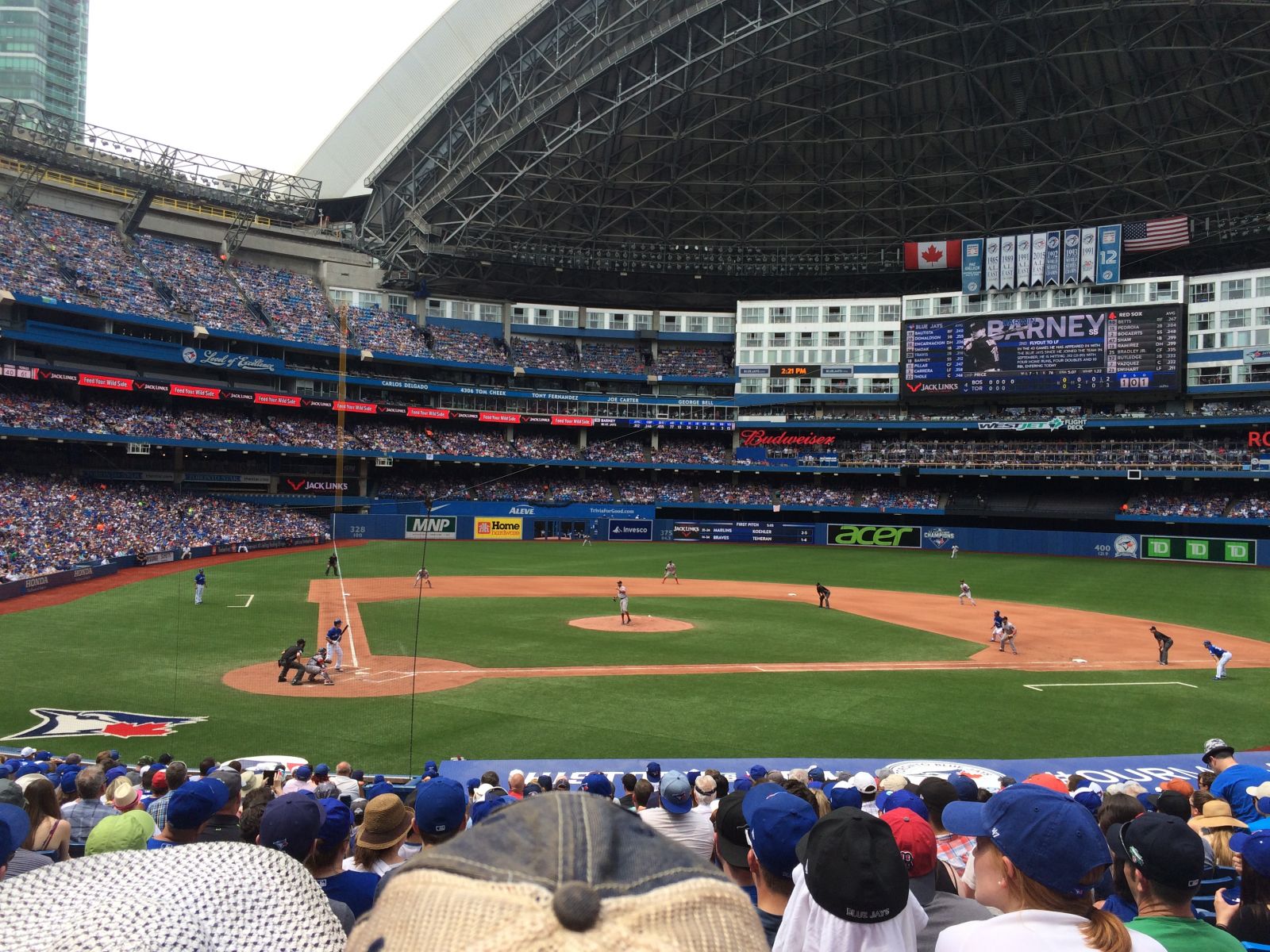 Features & Amenities
Field Level seats at the Rogers Centre refers to sections 113-130 in foul territory. These are among the most desirable seats for a Jays game because of their proximity to the field.
Sections 119-124 are located behind home plate and offer some of the best views of the entire field from an up-close vantage point. These seats also offer a great view of the impressive videoboard in center field.
Unfortunately, there are no restrooms behind home plate so you will have to walk to a section behind the dugouts for the nearest restroom. Sections 117-119 are behind the visiting team dugout, while the Jays sit in front of sections 124-126. The first row behind each player dugout is Row 8.
Field Level sections farther from home plate have fewer and fewer rows the farther down the line you go. Unfortunately, the angle towards home plate also gets worse and worse as you go down the line. This might have you contorting your body to the left or right to see home plate.
With the roof open during day games, Sections 114 and 115 are susceptible to the sun.
Best Field Level Seats for a Concert

Some of our favorite seats for a Rogers Centre concert are in sections 128-130B and 113B-115. Their angle to the stage is better-than-expected and their slight elevation makes them a good alternative to Field Seats.
Note: These seats are highlighted on the map
Interactive Seating Chart
Field Level Seating Charts
Field Level Reviews
Ratings & Reviews From Similar Seats

"Boston Red Sox at Toronto Blue Jays - Jul 4, 2019"

(Section 123) -

"Great Sight lines to all bases and outfield. Nice season ticket holders."

(Section 115) - -

Only down side to the seats is that no foul balls come into the area.

"Really great view of the field"

(Section 113A) - -

Best seats to be part of the action.
More Seating at Rogers Centre