Rogers Centre 100 Level Outfield
Features & Amenities
On the Blue Jays seating chart, sections 101-108 and 135-142 are known as 100 Level Outfield seats. Each section has 12 rows of seats with an entrance at the back. These seats are typically the cheapest tickets on the lower level.
Because of the abundance of outfield seating at Rogers Centre, most home run balls end up in the hands of a fan. Sections 136-138 see a lot of home run balls across all 12 rows.
Food and concessions are few and far between in the outfield, so you'd do best to sit near 135 or 108 for easy access to concessions down the line.
The visiting team bullpen is in front of 107 and 108, and the Jays bullpen is in front of 135 and 136.
Even with the roof open, these seats are well protected from the elements.
Note: These seats are highlighted on the map
Interactive Seating Chart
100 Level Outfield Seating Chart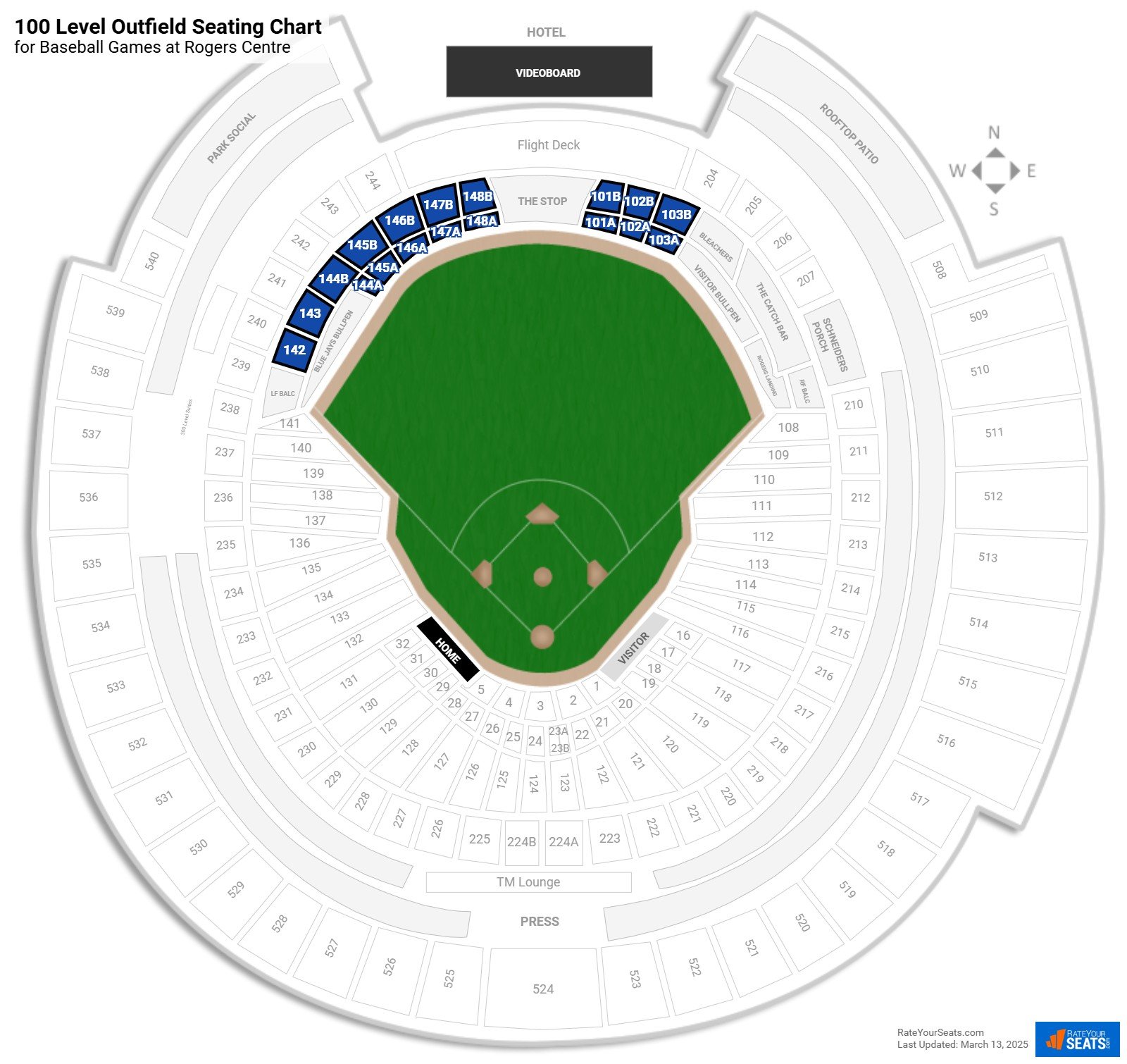 100 Level Outfield Reviews
Ratings & Reviews From Similar Seats

"Good"

(Section 140) - -

Great view

"Great view! covered. "

(Section 108) - -

We liked these seats. The fact that this section is covered provided some protection from the sun. The only down side was you can not see the big screen and there were very few vendors coming down the aisles in this section. Regardless, we would still sit here again!

"The Blue Jays Bullpen is in Front of Sections 135 and 136"
100 Level Outfield Sections
More Seating at Rogers Centre