American Family Field Field Outfield Box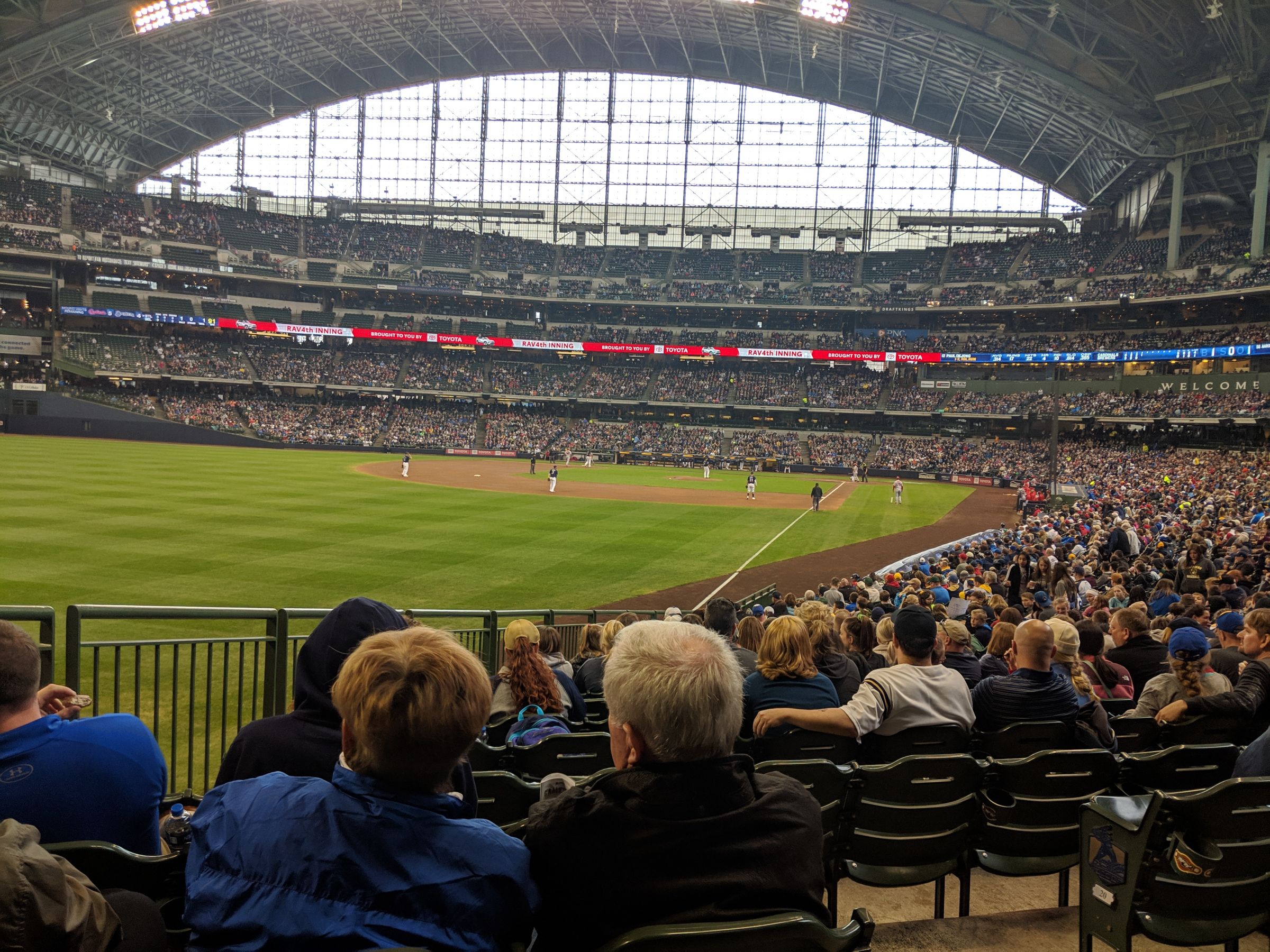 Features & Amenities
On the American Family Field Seating Chart, the lowest tier between the corner bases and foul poles is where you will find the Box Level Outfield sections. Also known as the Field Outfield Box, this seating option includes sections 106-109 on the right field side and sections 126-131 on the left field side.
The right field sections will be closer to the Brewers dugout and offer better protection from the shade, while the left field sections will be closer to the visitor's dugout and will see more sun during most home games.
The front rows are right up against the walls of the playing field, making the lower rows a great options for fans that prefer to sit near the field but don't want to pay for the closer infield sections.
Sections nearest to the foul poles (129-131 in left field, 106-108 in right field) offer a further setting from home plate but are nicely angled towards the infield providing a better view orientation and less head turning to catch the majority of the action.
Note: These seats are highlighted on the map
Interactive Seating Chart
Field Outfield Box Seating Chart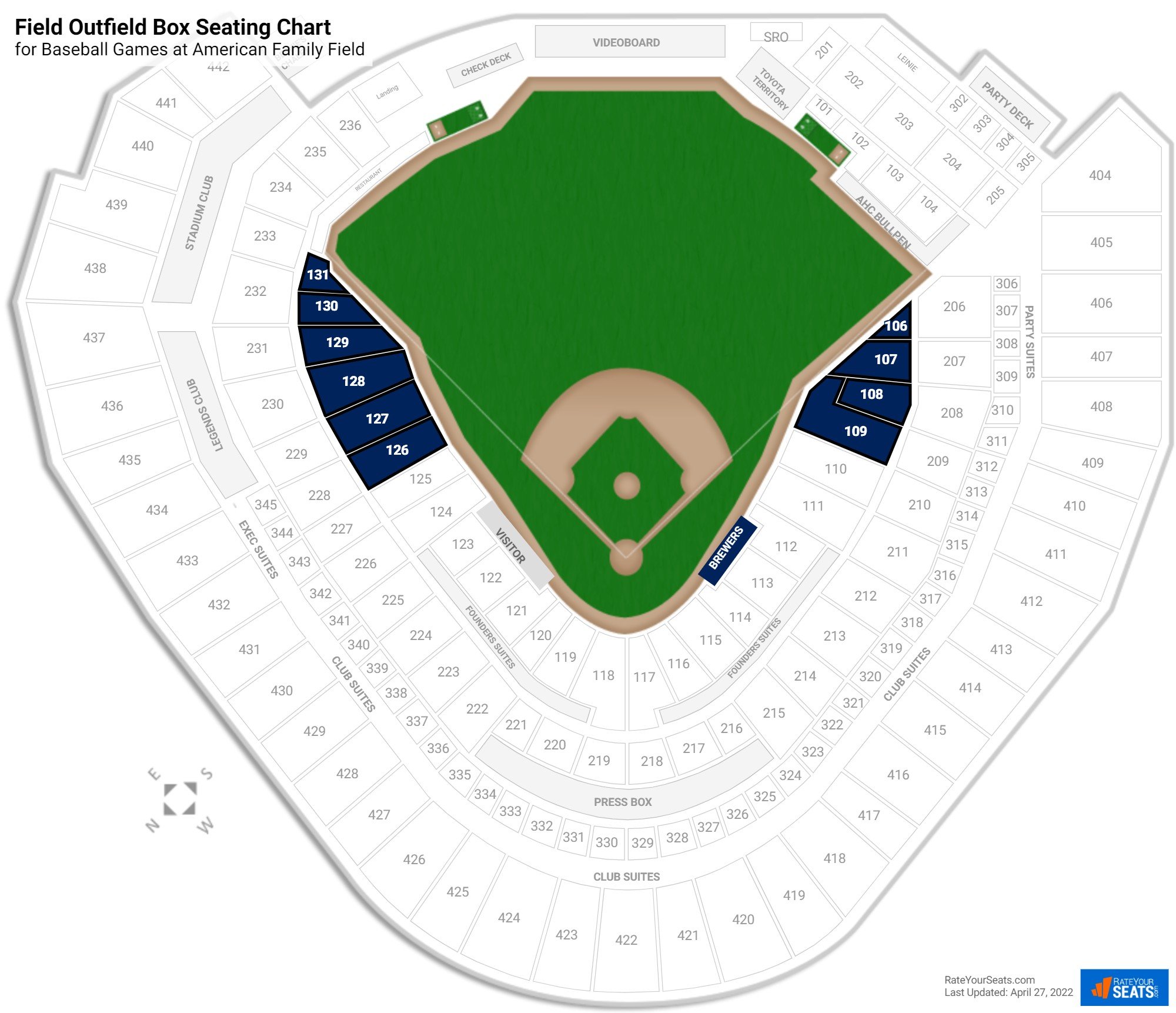 Field Outfield Box Reviews
Ratings & Reviews From Similar Seats

"Cool view down first base line!"

(Section 109) - -

This seat was in a good position down the first base line and I had a good view of the action. The right field corner was a little tough to see because of the location of the seats, but that was the only real issue I had with the view. When I sat down in this seat, I nearly burnt myself because it...

"Sunny and then Shaded"

(Section 109) - -

I sat in this seat for a 1 o'clock game and when I got to my seat, it was so hot that I could barely sit down. It was awful and I really did not enjoy the first few innings as the sun was beating down on my skin. Then after a couple of innings, the sun passed and the seat was nicely shaded and coo...

"Secluded corner"

(Section 131) - -

These seats are tucked away in left. The section is very small. Choose the lower numbered seats since they are near the aisle.
Field Outfield Box Sections
More Seating at American Family Field