American Family Field Field Infield Box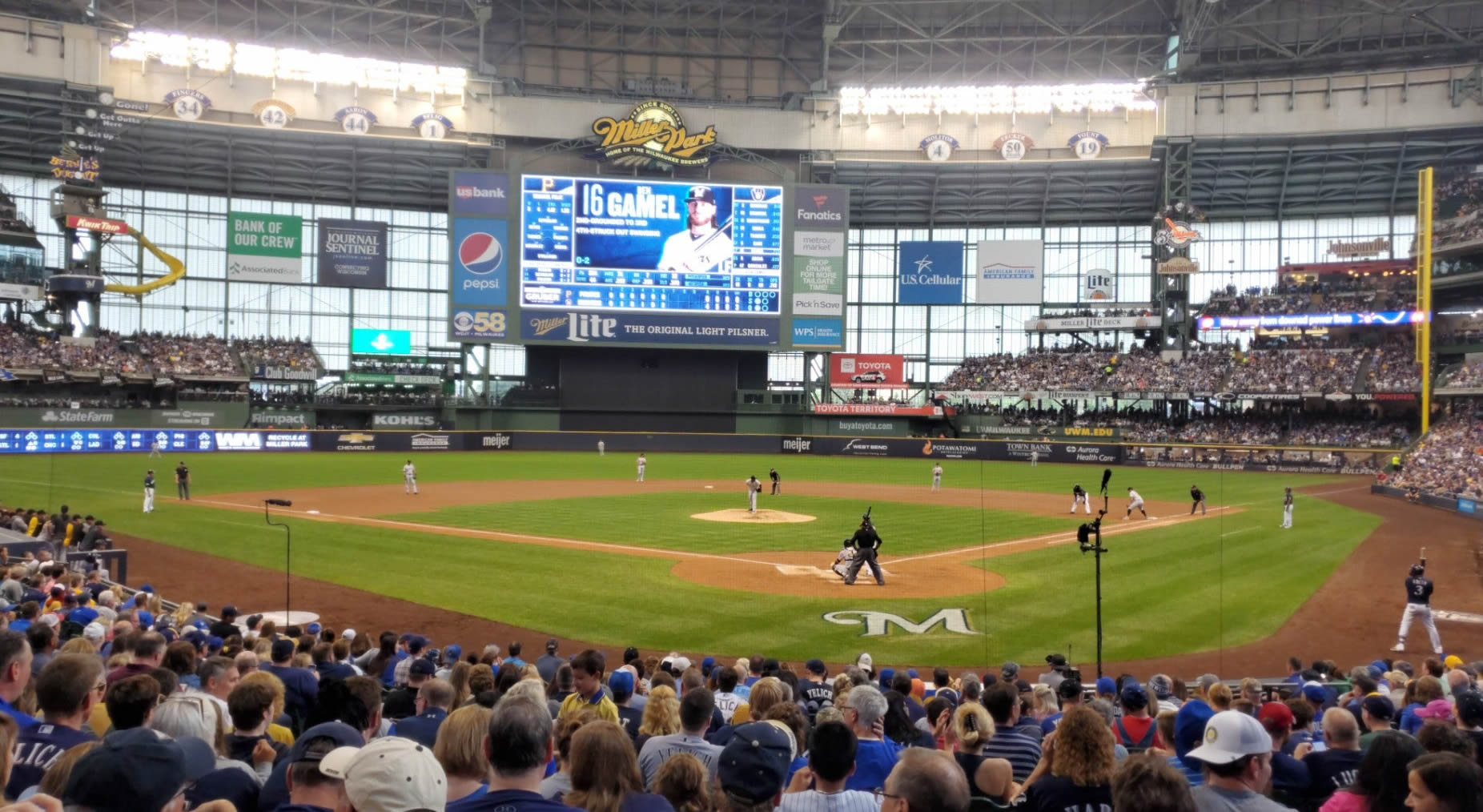 Features & Amenities
Widely considered some of the best seats at American Family Field (Miller Park), Box Level Infield seating is as close as you can sit for a Brewers game.
Field Diamond Box
The Field Diamond Box is located in the first 8 rows of sections 110-125 and are the top option for fans that want to be as close as possible to all the action on the field.
All seats here are a fantastic to watch a game with different perks depending on the section.
112-114 near the Brewers Dugout
121-123 near the visiting dugout
115-120 directly behind home plate
Field Infield Box

The Field Infield Box is located behind the Diamond Box seats, and represents the majority of seats in these sections. Due to the Founders Suites behind them sections 112-116 and 119-123 will be smaller.
Sections 117 and 118 will be directly located behind home plate.
Due to the construction of American Family Field's retractable roof, most seats will have good protection from the sun in these sections.
Note: These seats are highlighted on the map
Interactive Seating Chart
Field Infield Box Seating Chart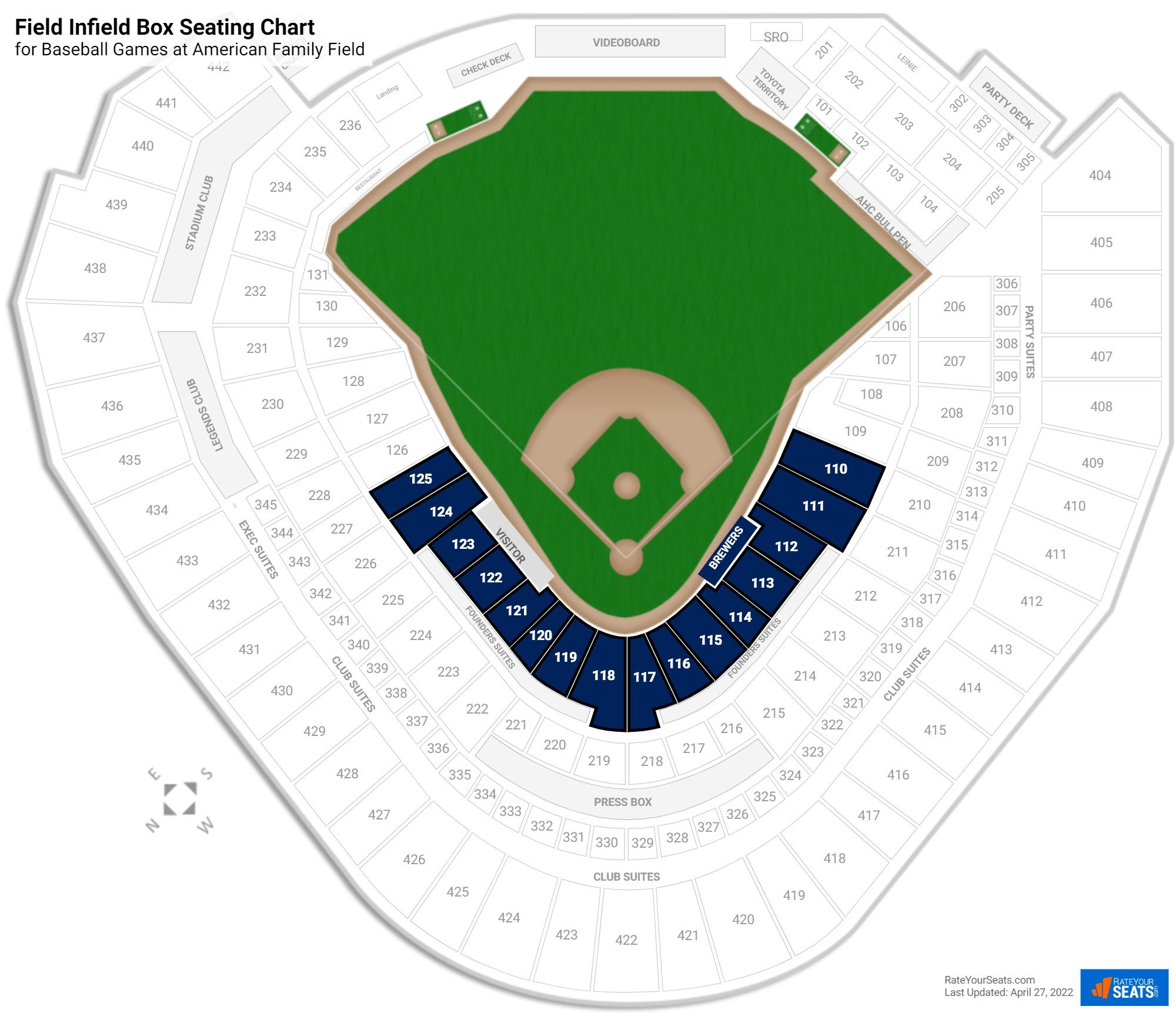 Field Infield Box Reviews
Ratings & Reviews From Similar Seats

"Great seats behind the plate"

(Section 120) - -

Just to the left of home plate. The visiting teams on deck circle is less than 20 feet away. The players are right in front but they don't obscure the view. You can clearly hear the pitches smack into the catcher's mitt and the crack of the bat. Good view of the giant video scoreboard and the en...

"One of the best views in the park!"

(Section 116) - -

Located on the 1B side behind home plate, these seats offer one of the best views in all of Miller Park. Despite being behind the screen, you can easily see all of the action at home plate and are mere feet away from the on-deck circle. The CF scoreboard is also easy to see and read. Higher number...

"Don't Let the Sunny Seats Fool You"

(Section 118) - -

When we arrived we were pretty bummed that the row right behind us was shaded and ours wasn't. But that quickly changed and our seats became shaded as well. The whole 100 level concourse is really nice, there are huge fans blowing from the ceiling keeping everyone nice and cool. The concessions a...
Field Infield Box Sections
More Seating at American Family Field