Yankee Stadium Seating Charts
Seating Charts for Yankee Stadium
Yankee Stadium hosts a number of different events, including Yankees games, New York City FC games and football games. These events each have a different seating chart. Select one of the maps to explore an interactive seating chart of Yankee Stadium.
Interactive Seating Charts
Yankee Stadium Seating Chart With Row Numbers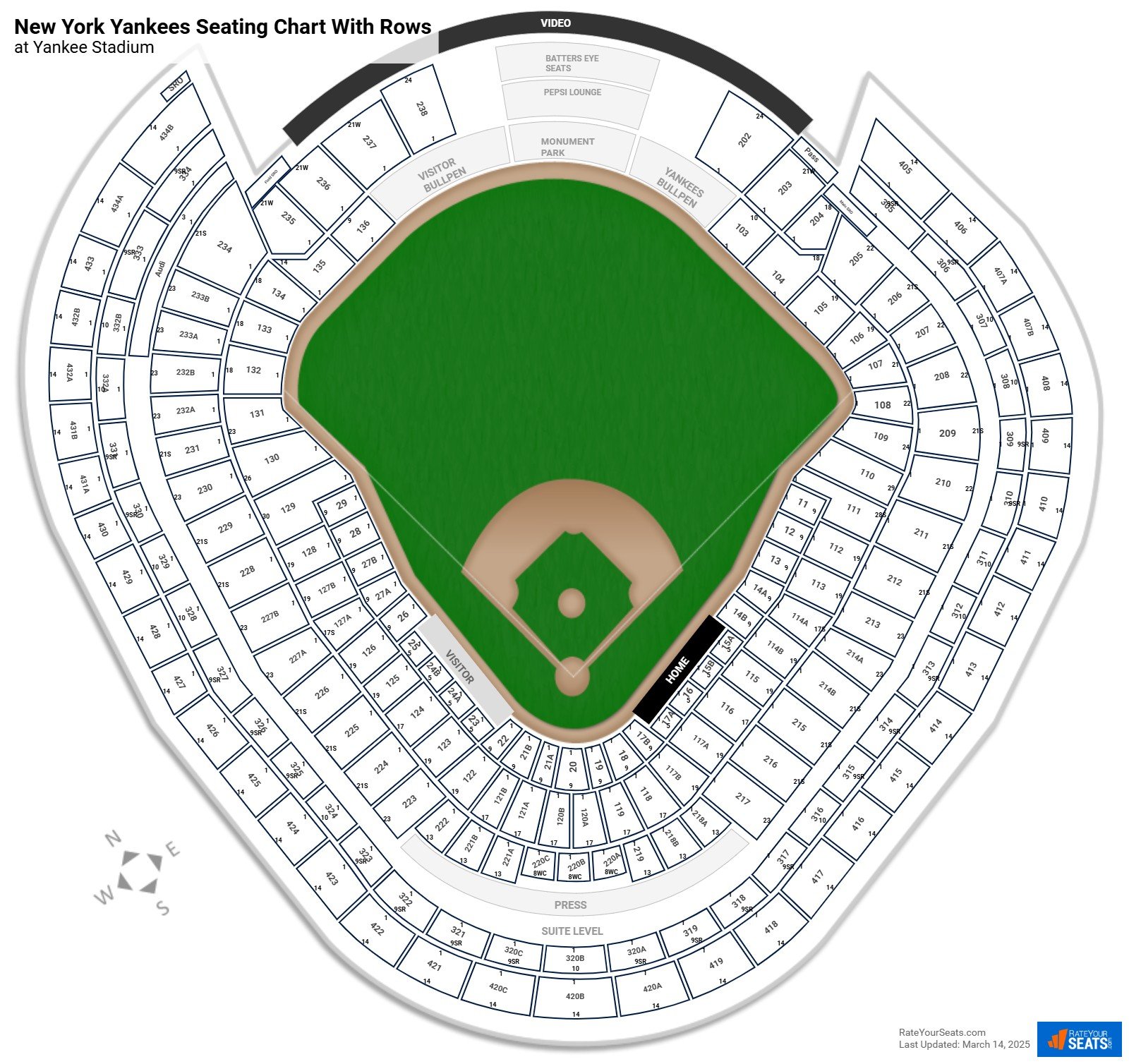 Yankee Stadium Seat Numbers
Seat Numbers at Yankee Stadium go from right-to-left. When seated looking at the field, the lowest number seat (typically seat 1) will be on the far right of the section.

Lower Level Infield Sections 126-128 and 112-114B have 16 seats in each section. Lower Level infield seats all labeled as different premium areas range from 10 to 13 seats depending on which section you sit in. Sections 129,130,110, and 111 in the lower level infield all have 22 seats.

Lower Level outfield sections 134-136 and 103-105 have 24 seats. While lower level outfield sections 132,133, 106,107 have 12 seats.

200 Level infield sections have between 18-24 seats depending on where you are sitting. The select few premium areas near behind home plate have 13 seats. 200 Level outfield seats vary greatly. Most sections range from 18-26 seats while section 203 has 33 seats and 237 has 38 seats.

Upper Deck (300 and 400) Level sections typically have 22 seats which range from 1-22.
More Seating at Yankee Stadium