How are floor seats numbered for concerts at the Georgia Dome?
May 2015
Answered by RateYourSeats.com staff...
Finding Seat 1 on the Floor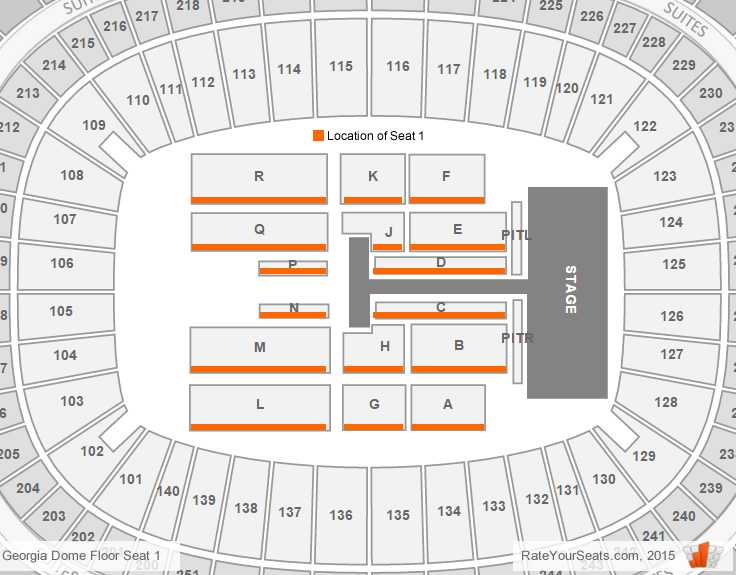 Getting the right seat number for tickets on the Floor can make the difference between ok seats and great seats. As with most venues, Georgia Dome floor seat numbers vary by performer. But in most cases, Seat 1 is on the right side of a section as you face the stage from your section. In the map above for Taylor Swift's 1989 Tour Show the location of Seat 1 is highlighted in orange.
Sitting Next to the Catwalk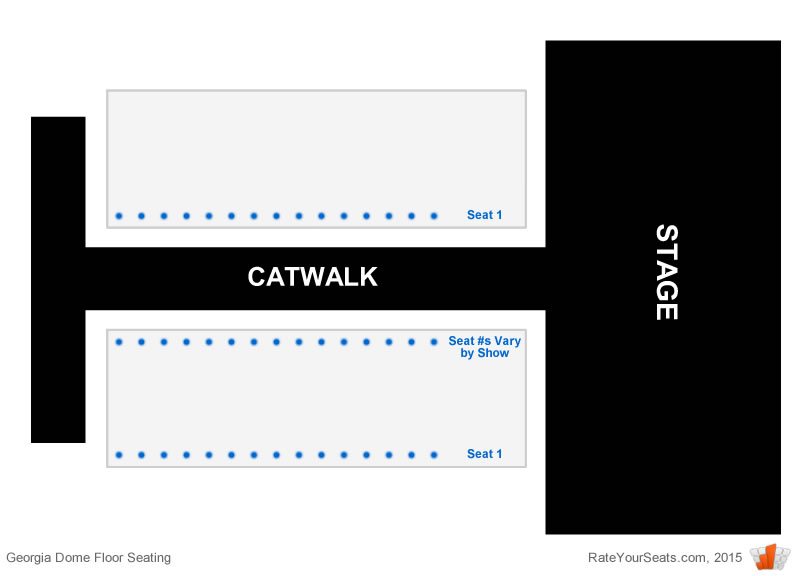 For many concerts there is a catwalk that extends from the middle of the main stage. Seats directly next to the catwalk are among the most sought-after seats as they are a way to get close to the performers without having to buy ultra-expensive tickets in the first few rows or in a Pit area. In the section to the right of the catwalk, Seat 1 is next to the catwalk. But in the section to the left of the catwalk, you want a higher number seat to be closer to the catwalk.
Asked May 27, 2015