Dirty Birds Nest at Mercedes-Benz Stadium
Features & Amenities
The Dirty Birds Nest is the newest seating area to come to Mercedes-Benz Stadium. This Falcons fan section is located in Section 134 and does not allow visiting fans.
For Falcons games this section becomes general admission. Guests will have a ticket that will get them access to Section 134 but seating is un-reserved.
This section is near the visitor sideline and seatholders are expected to give the Falcons a home-field advantage by cheering loudly and joining in on scripted chants.
For those familiar with fan sections at MLS games, this area aims to become an NFL version of the Atlanta United's Supporters Section.
Seating designations apply to Array and Array and Array and Array and Array and Falcons home games. For other events, these designations may not apply.
Note: These seats are highlighted on the map
Interactive Seating Chart
Dirty Birds Nest Seating Chart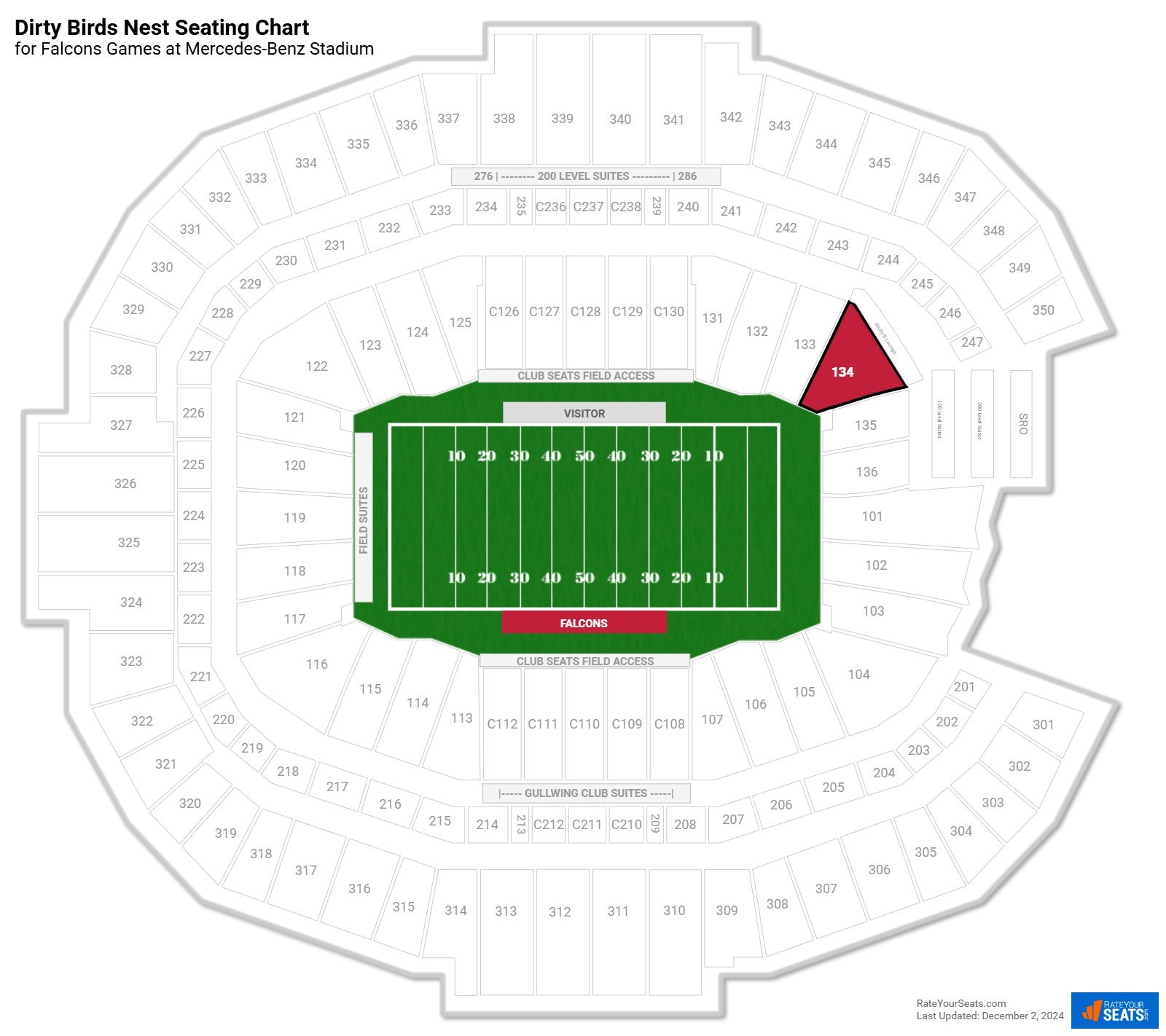 Dirty Birds Nest Sections
More Seating at Mercedes-Benz Stadium