Minute Maid Park Crawford Boxes
Features & Amenities
Crawford Boxes are a collection of five sections in left field that give an elevated outfield view to the field. These seats are among the most recognizable in all of baseball due to its design and location with dozens of home run balls flying into these sections each season.
Are the Crawford Boxes Good Seats?

There are pros and cons of sitting in the Crawford Boxes for an Astros game. Outfield seating is furthest away from home plate where the action is happening most consistently during a baseball game.
However, since the boxes are only 315 feet from home plate they are easily reachable for batters to hit home runs. When this happens (often multiple times a game) these become some of the most exciting seats to be in.
Another benefit is that these are some of the smallest sections in the stadium creating a less crowded atmosphere and making it easier to get in and out. The amenities are thin near the Crawford Box seats, so sit in 104 if you want to be close to concessions and restrooms on the main concourse.
Note: These seats are highlighted on the map
Interactive Seating Chart
Crawford Boxes Seating Chart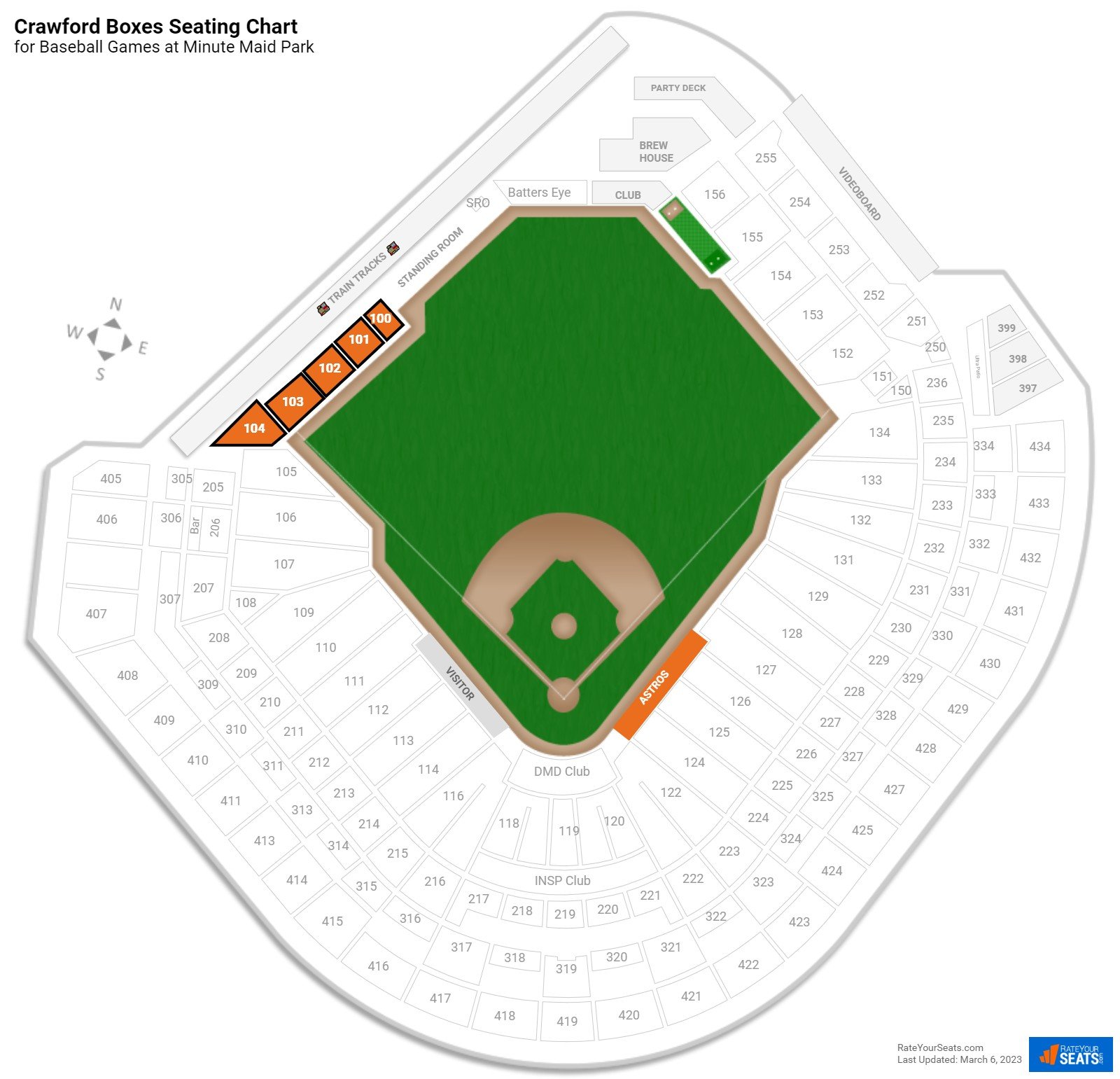 Crawford Boxes Reviews
Ratings & Reviews From Similar Seats

"Crawford Box seats!"

(Section 103) - -

6 rows up on the left field wall perfect view from the outfield.

"Great seats!"

(Section 102) - -

You are practically sitting in the outfield!

"Great view from low left field"

(Section 104) -
More Seating at Minute Maid Park