Club Level at Minute Maid Park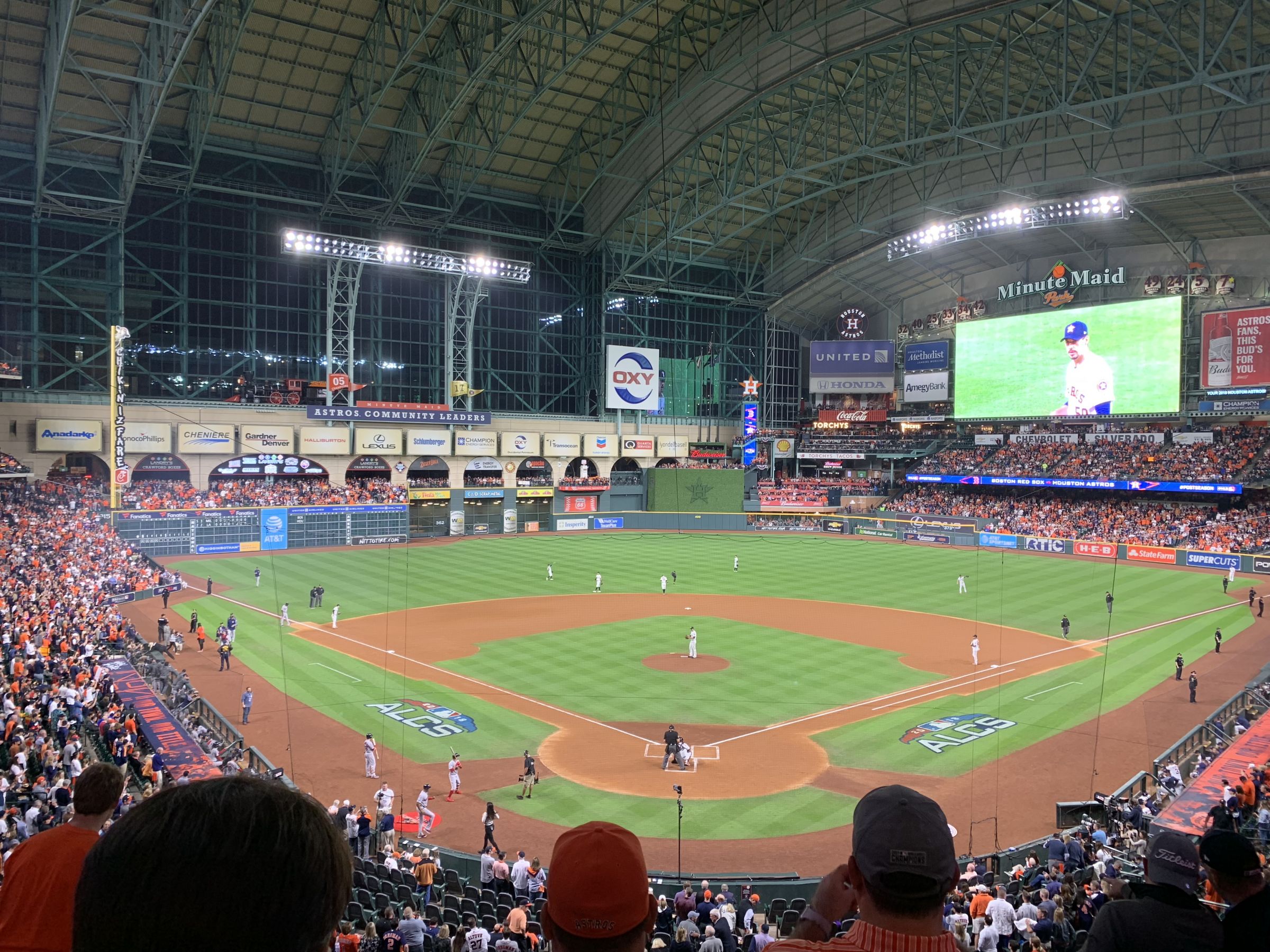 Features & Amenities
Club Level seats at Minute Maid Park combine great views of the field with premium benefits to make for one of the most desirable seating areas at an Astros game. These seats are situated at the perfect height for a comfortable view of the game. Mix this with better food and drink options and you'll want to sit here every game!
If you're looking for a little bit of a change, you'll be able to use your club ticket to access to the climate-controlled concourse with air conditioning, televisions, private restrooms and specialty concessions.
Best Seats on the Club Level

The best among the club level seats are sections 218-220. These sections have a desirable home plate view and only have six rows of seats. The smaller section size makes it easier to move to and from the concourse.
When the roof is open, sections on the first-base side and in right field are susceptible to the sun. As an alternative, choose seats on the third-base side where the sun isn't an issue and you have a head-on view of the videoboard.
The Jim Beam Bourbon Bar is a premium space located behind Section 206. This semi-private area features unique seating and all-inclusive food and drink during Astros games.
Club Level for Concerts

Club Level tickets are available for most concerts, and the views will be drastically different. For baseball games, the focus is on home plate. But for concerts, the stage is setup in center field. As a result, sections like 208-210 and 229-231 are much more desirable for a concert than a Stros game.
Please note: Due to health and safety protocols in 2022, food availability, club access, wait service and other amenities are subject to change without notice.
Note: These seats are highlighted on the map
Interactive Seating Chart
Club Level Seating Charts
Club Level Reviews
Ratings & Reviews From Similar Seats

"Great seats"

(Section 214) - -

Would try to sit here on our next trip

"Amazing front row Club level seats!"

(Section 222) - -

I always get nervous about sitting in the first row on any seating deck other than the lower level, but the view from the front of the club level at Minute Park is nothing short of phenomenal! The safety railing at the front of the section is perfect height, and does not obstruct any of your view e...

"The most convenient and comfortable seats in the park"

(Section 224) - -

These could be the most comfortable and stress free seats I have ever sat in at a professional sporting event. Located at the last row of the Club Level and right on the aisle, moving between the seats and the upscale club level concourse could not have been easier. There is an indescribable calm ...
More Seating at Minute Maid Park