Minute Maid Park Mezzanine Seats
Features & Amenities
Mezzanine Seats at Minute Maid Park are the cheapest outfield seats for an Astros game. While these seats are far away from home plate, this is a great place to hang out with a group and enjoy the game as a backdrop.
Also known as the Chevy Mezzanine, these were once all-you-can-eat seats for Astros games. That's no longer the case, but fans can still indulge on ballpark food from one of the two concession areas on this level.
Mezzanine sections contain up to 17 rows of seats. Because they're already so far from the infield, the view won't be markedly different no matter which row you're in. Do note; however, that seeing plays deep in the outfield will be difficult from any row.
Note: These seats are highlighted on the map
Interactive Seating Chart
Mezzanine Seats Seating Chart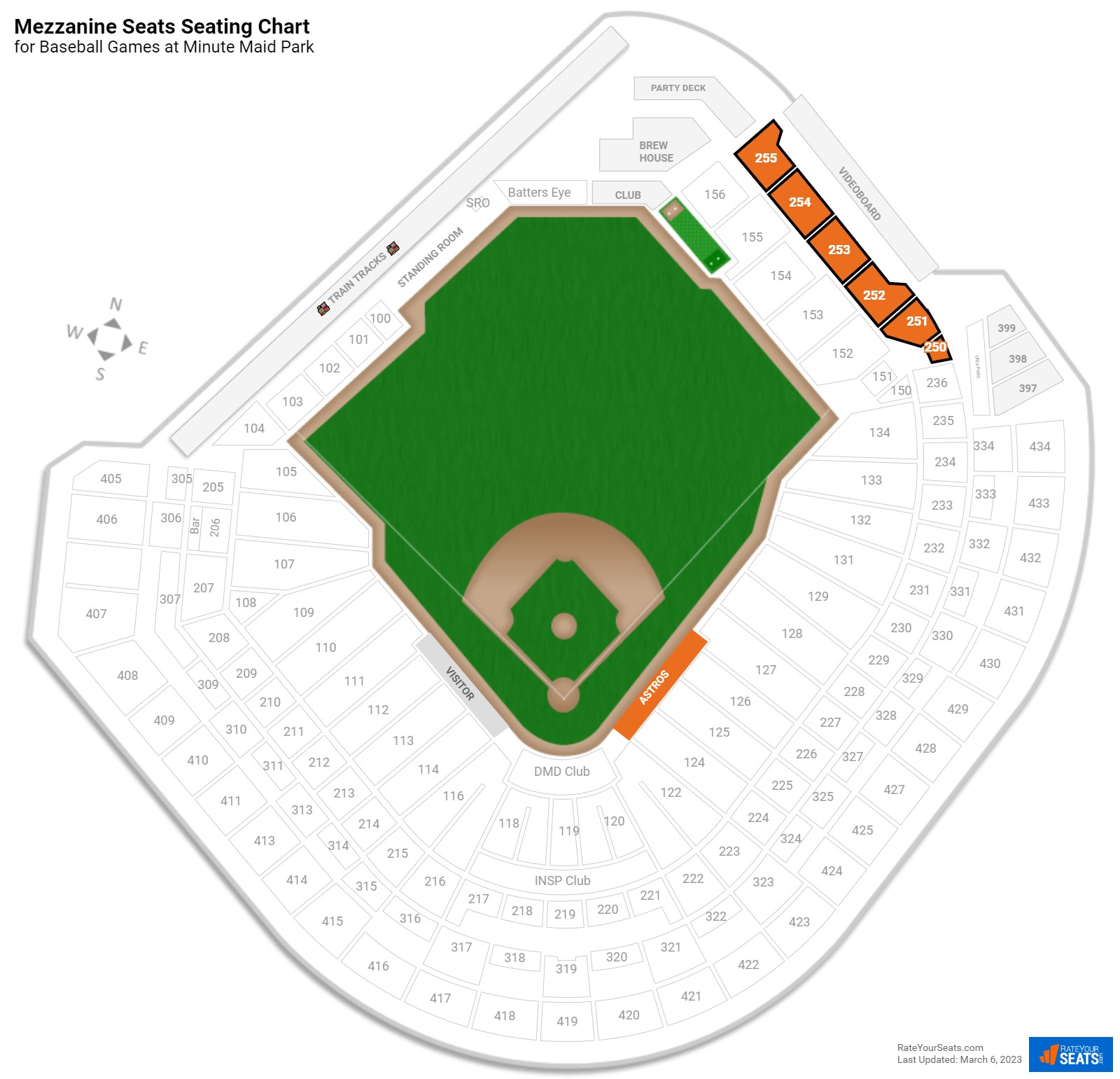 Mezzanine Seats Reviews
Ratings & Reviews From Similar Seats

"great seats, could see everything. Fantastic"

(Section 254) - -

The Coca Cola suite is one of the best seating section I have enjoyed. Even got to sing (take me out to the ball game on camera.

"great seats - view was fantastic"

(Section 254) - -

Take you friends or your family to the Coca Cola Suite, section 99, minute maid park & enjoy an Astro game

"Obstructed"

(Section 252) - -

They don't tell you this when you purchase!
More Seating at Minute Maid Park