Minute Maid Park View Level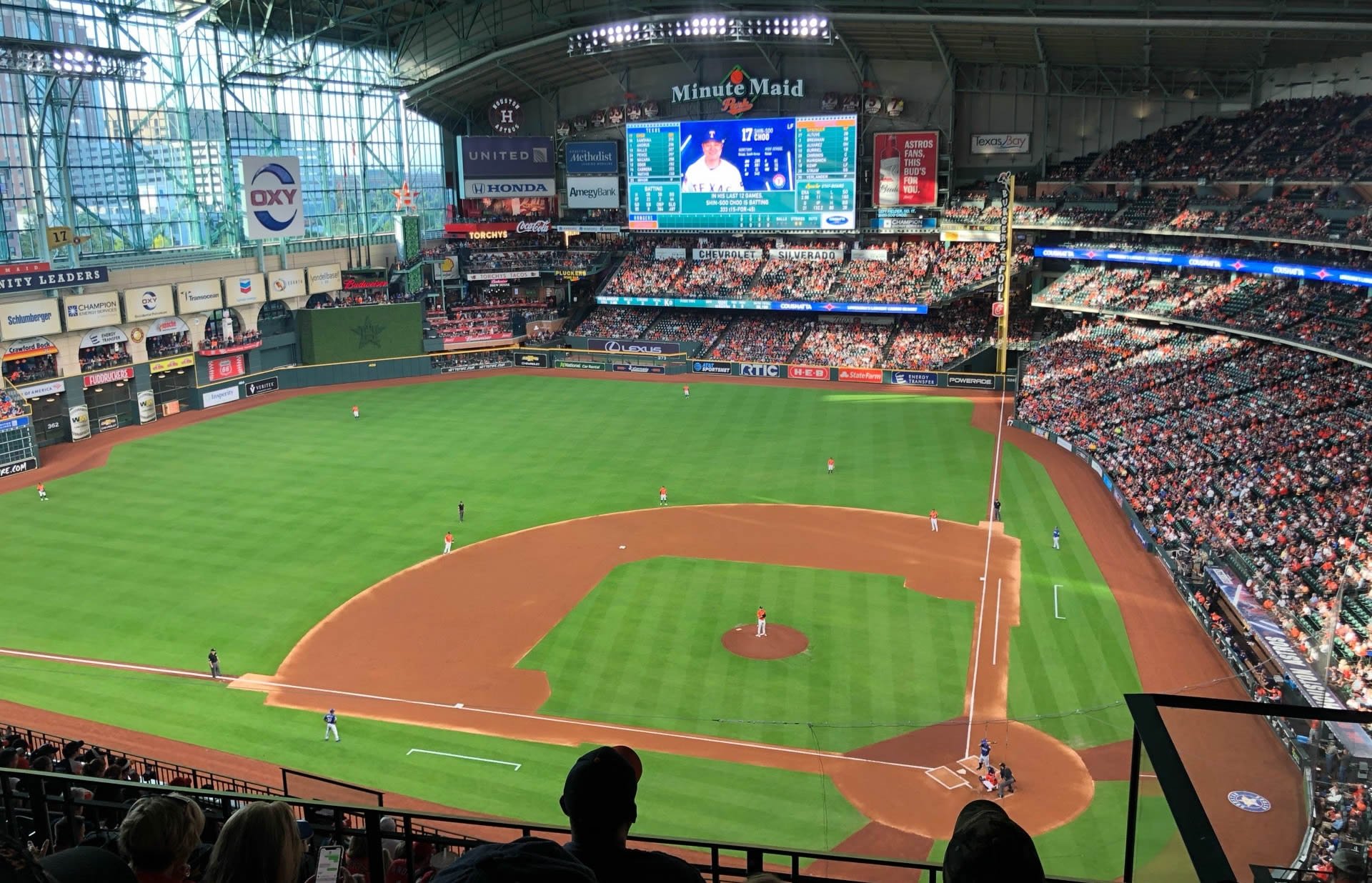 Features & Amenities
View level seats aren't for the faint of heart - they're pretty high up there - but the first few rows of seating are a bargain compared to Terrace Level seats just below.
The Astros did a great job playing the elements in the upper deck at Minute Maid Park. Although many of the seats down the line are an incredible distance from home plate, they are well covered from the sun. Additionally, men's, women's and family restrooms are never too far away, which is unusual for upper deck seating.
The tunnel entrance is located at Row 1, so get seats as low as you can to reduce your walk up the steep stairs.
Additional View Level Notes

Sections 417-421 give you great views of the entire field
Avoid sections 430-438 if you want to see the scoreboard
Note: These seats are highlighted on the map
Interactive Seating Chart
View Level Seating Charts
View Level Reviews
Ratings & Reviews From Similar Seats

"Boston Red Sox at Houston Astros - May 25, 2019"

(Section 428) - -

Nothing wrong with Section 428, Row 7...but you don't want seats 1, 2, 3, 4, 5, 6...etc. -anything on that end of the row. First, there is a stairway rail blocking the first base area, but the worst is the people who just come to eat constantly going up and down the stairs. If they would just go b...

"Support pillars block out the mound"

(Section 423) - -

The upper sections on the first base side have a few support pillars that you should watch out for, and Section 423 Row 17 Seat 14 is a shining example. A beam supporting the roof is located at row 9 seat 15, and blocked my view of the pitchers mound entirely. I promptly moved on to greener pastu...

"Great Value "

(Section 421) - -

I purchased 2 tickets in section 421 row 9 seats 21 and 22, which were aisle seats. Our row is only 22 seats. This was my 1st time ever at a baseball game and wanted to purchase affordable tickets for post season game. The view was excellent. I recommend this section because it has 0 obstructions to...
More Seating at Minute Maid Park