Angel Stadium Outfield Seats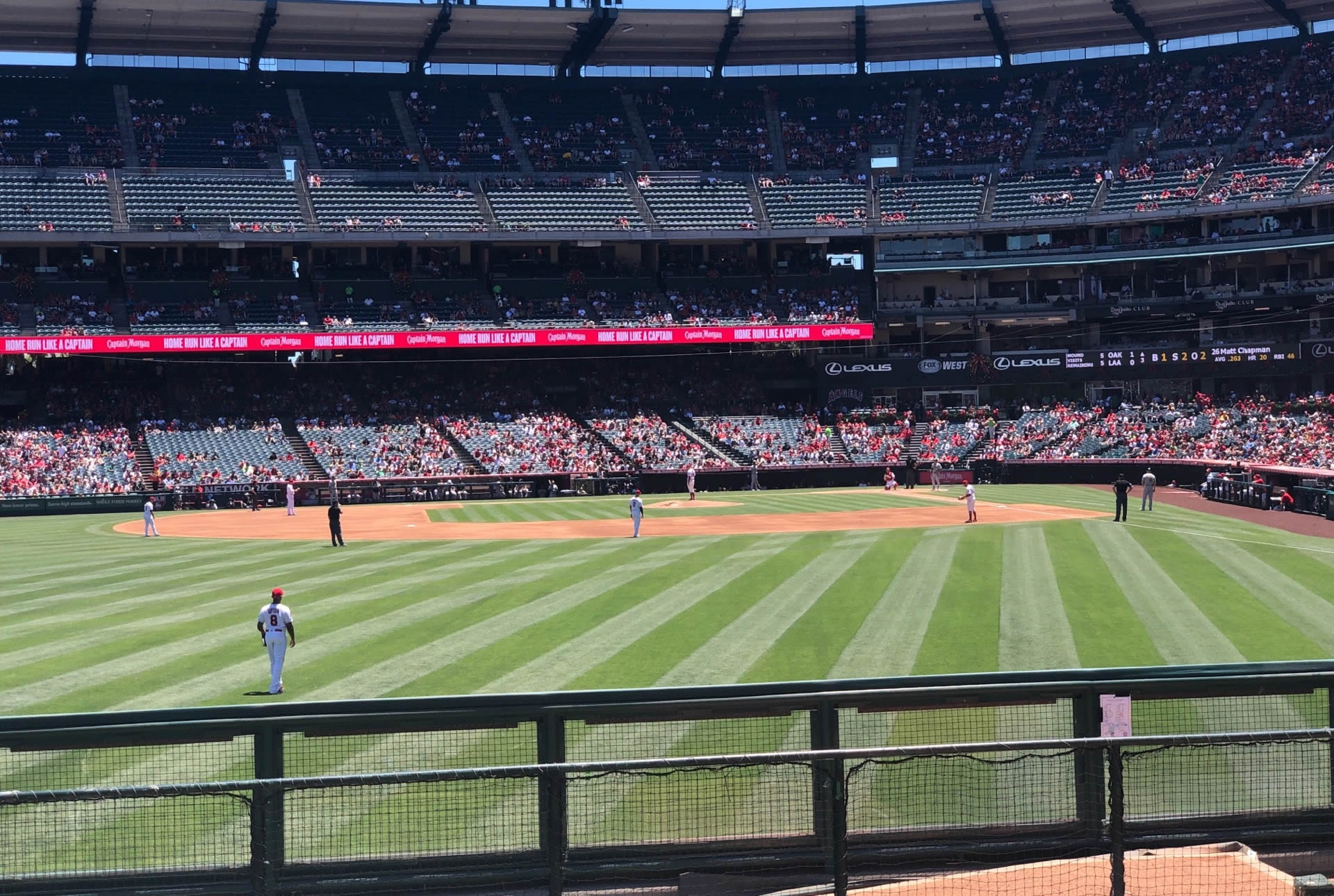 Features & Amenities
Outfield Seats at Angel Stadium are available in Left and Right Field. These are ideal for guests who want to soak up the sun and value a good deal over being close to home plate.
These sections are also close to the Budweiser Patio and Coor's CF Bar, making them a great option for a group of friends.
Left Field Pavilion

Sections 257-260 make up the Left Field Pavilion. These sections are located behind the bullpens and are shaded before outfield seats in Right Field.
Right Field Seats

There are two levels of Outfield Seats in Right Field. Sections 236-240 are closer to the field and give you the best chance to catch a home run ball at Angel Stadium. Sections 238 and 239 see more home run balls than any other section in the ballpark, but you'll want to sit no farther back than Row F.
Above the home run sections is the Right Field Pavilion. Each section contains roughly a dozen rows with an entrance at the top row.
Like Lower Outfield seats, Right Field Pavilion Seats have no protection from the sun and will be baking during late afternoon and evening games.
Leave the mitt at home as it would take a Tiger Woods seven iron to reach upper outfield seating. The scoreboard is also above these seats so there's no chance of seeing it.
Note: These seats are highlighted on the map
Interactive Seating Chart
Outfield Seats Seating Chart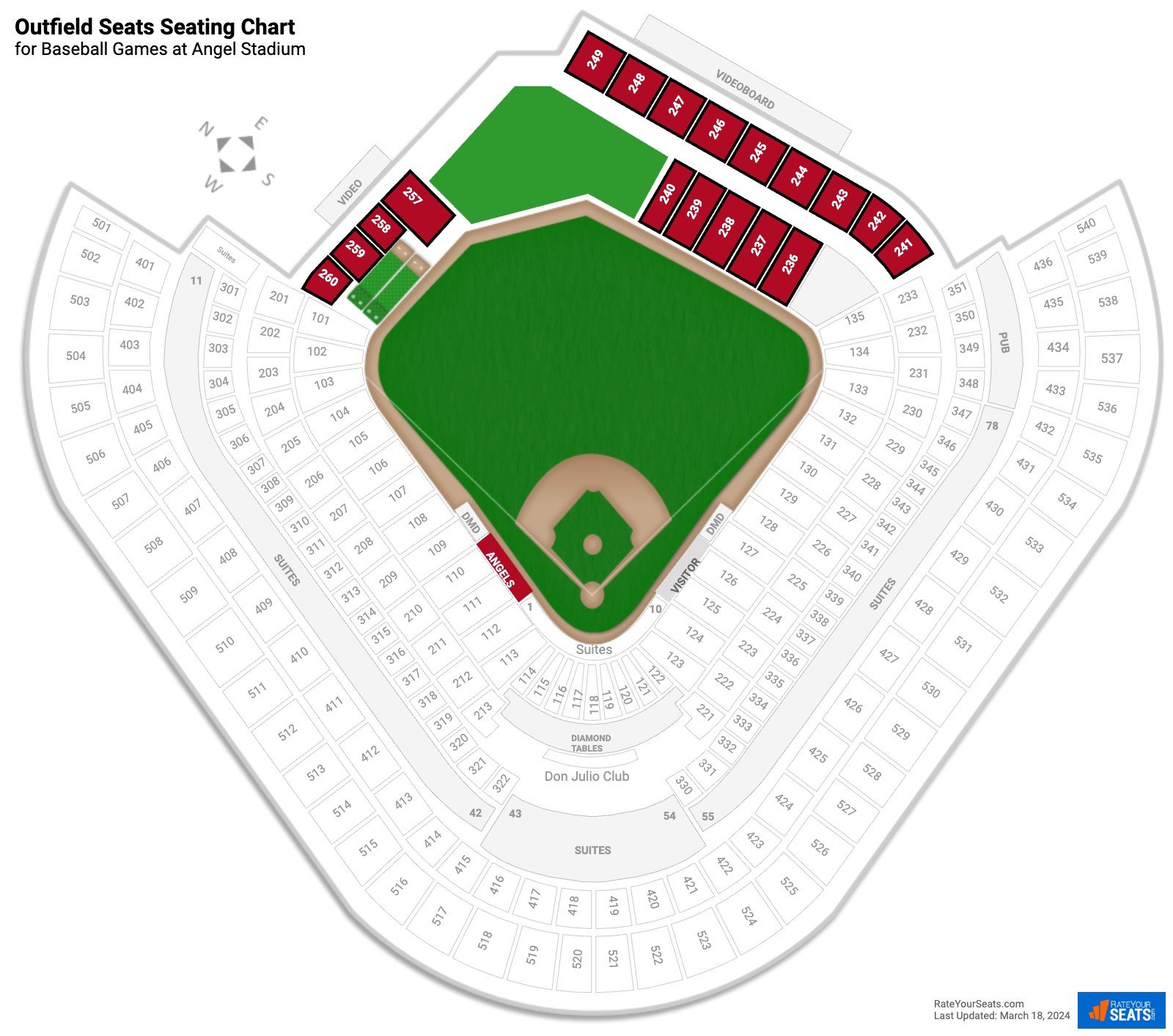 Outfield Seats Reviews
Ratings & Reviews From Similar Seats

"Good section to watch Angels baseball "

(Section 257) -

"Right field"

(Section 236) - -

Great seats, great game!

"Great during batting practice!"

(Section 239) - -

If you're expecting good things from a Row marked WW, you might want to reset your expectations. This was about the 30th row from the field in the outfield, which put it at about 450 feet from home plate (too far for home runs). So unless you're wearing your really, really thick spectacles, you're n...
More Seating at Angel Stadium