Club Level at Angel Stadium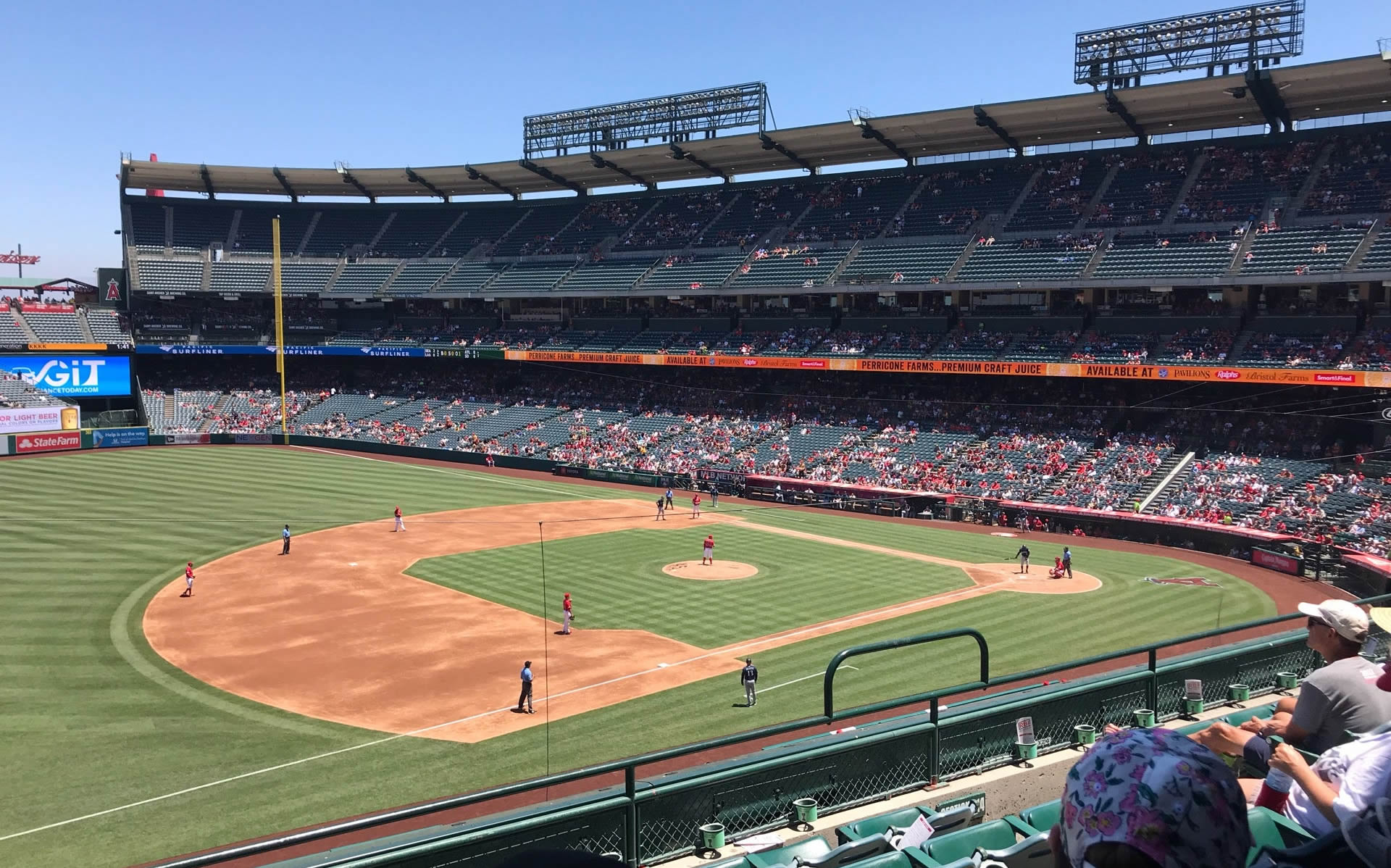 Features & Amenities
The Club Level at Angel Stadium offers wider, padded seating and upgraded concourse amenities. For Angels games, Ticketholders seated in sections 309-343 receive in-seat food and beverage service, while all club ticketholders will have priority access to the Saint Archer Brewing Co.
Given its location above 200 level seats, club sections offer a good elevated view of the game. Just be careful with seats too far down the line. Club sections 301- 312 and 340-351 have poor angles towards home plate and are a better option for a fan seeking club privileges than a fan who's keen on watching on every pitch.
We recommend sections 320-322 and 330-332 due to their position behind home plate and their great views of the game and the California landscape.
Amenities available for Angels home games. For other events, some amenities may not be available or offered.
Please note: Due to health and safety protocols in 2022, food availability, club access, wait service and other amenities are subject to change without notice.
Note: These seats are highlighted on the map
Interactive Seating Chart
Club Level Seating Chart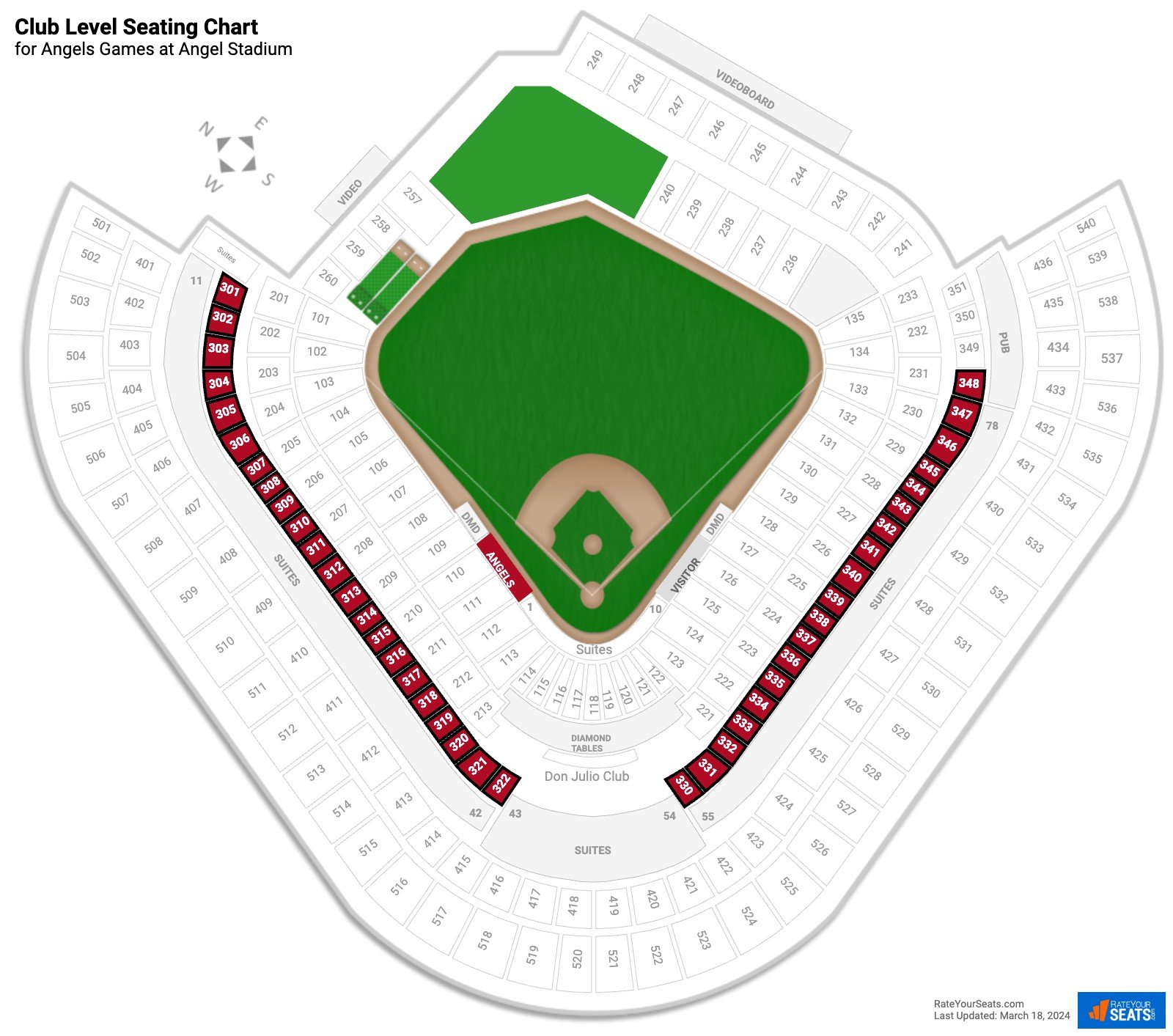 Club Level Reviews
Ratings & Reviews From Similar Seats

"Views are better higher up in the Club Level"

(Section 305) - -

I've sat in the front row of the club level and closer to home plate, but the views from where I was in Section 305 Row H were far better. I could see more of the field from these seats thanks to the elevation above the railing at the front of the club seating deck (which really blocks some of the ...

"Fantastic View!"

(Section 330) - -

Now these are some great seats. They're as close as you can get to behind homeplate on the 300 level. The Press Box is just off to your left and the views of the field are top-notch and you can even see the mountains in the distant. Seats are padded on the bottom and a waiter comes by about an ho...

"Difficult to see down the left field line"

(Section 315) - -

The viewing position was decent from where I was sitting, but the railing causes a big issue for trying to enjoy the entire game. I couldn't see the third base dugout at all when sitting back, and the left field line is also blocked out as you get further down toward the left field corner. The ang...
More Seating at Angel Stadium