Angel Stadium Dugout Suites
Features & Amenities
If you watch an Angels game on TV, one of the first things you might notice is the ultra-premium seating area directly behind home plate. The Dugout Suites (also known as Diamond Suites) are at field level and are less than 50 feet from the umpire and catcher.
Though their proximity alone makes them great for impressing guests, these seats also come with a bevvy of upscale amenities and privileges. Ticketholders will have an opportunity to go beneath the stadium stands and see the private batting cage for both teams. They'll also be treated to a VIP concierge service and access the stadium through a private entrance.
There are 10 suites that make up the Dugout suites with suite 1 being closest to the Angels dugout and suite 10 being closest to the visitors dugout. Each suite features ultra-cushioned seats and can accommodate up to 12 guests.
Amenities available for Array and Array and Angels home games. For other events, some amenities may not be available or offered.
Please note: Due to health and safety protocols in 2023, food availability, club access, wait service and other amenities are subject to change without notice.
Note: These seats are highlighted on the map
Interactive Seating Chart
Dugout Suites Seating Chart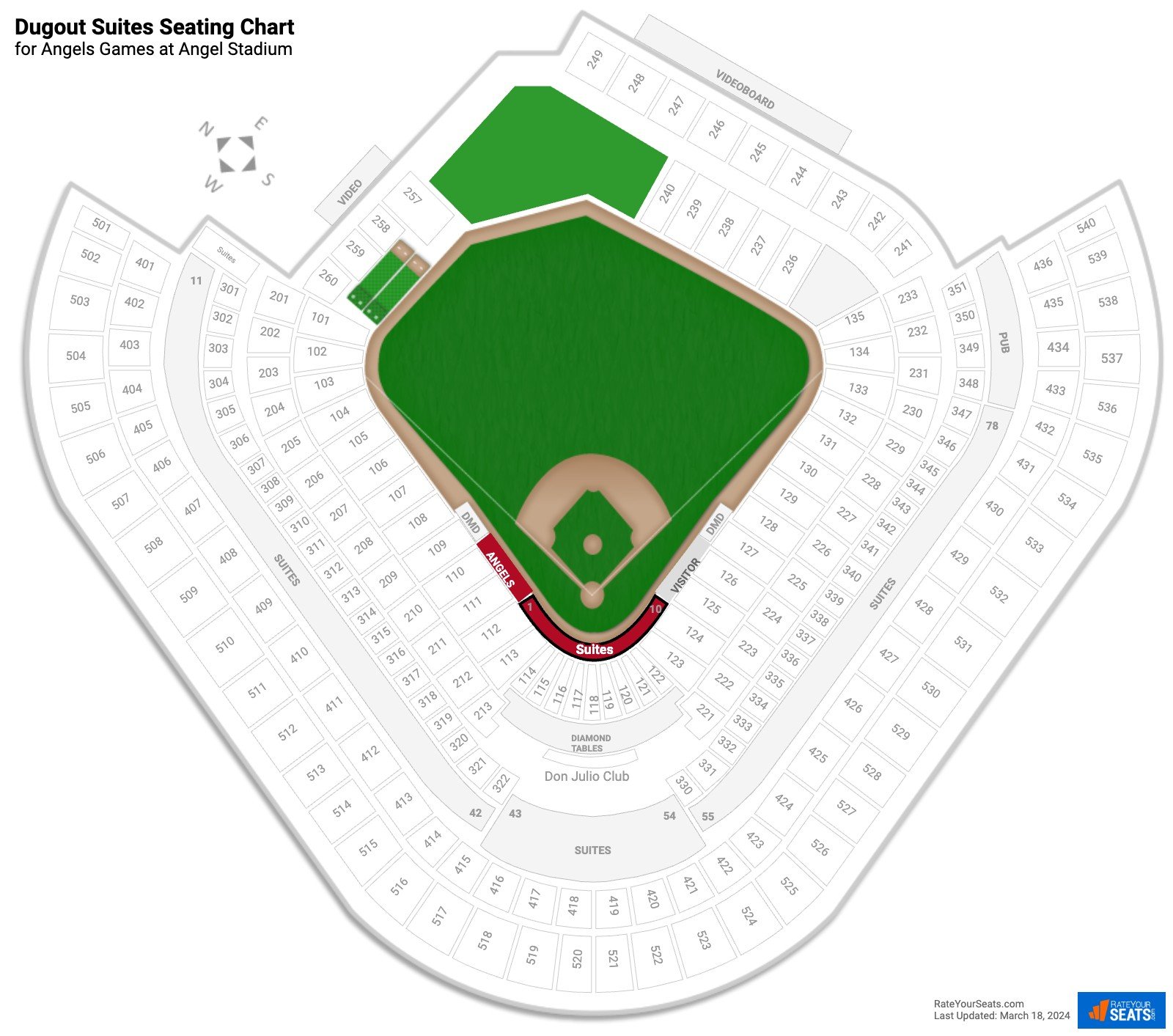 More Seating at Angel Stadium
Angels Ticket Information

The 2023 Angels tickets guide includes the season schedule, ticket price information and the best options for buying tickets.