Angel Stadium Field Level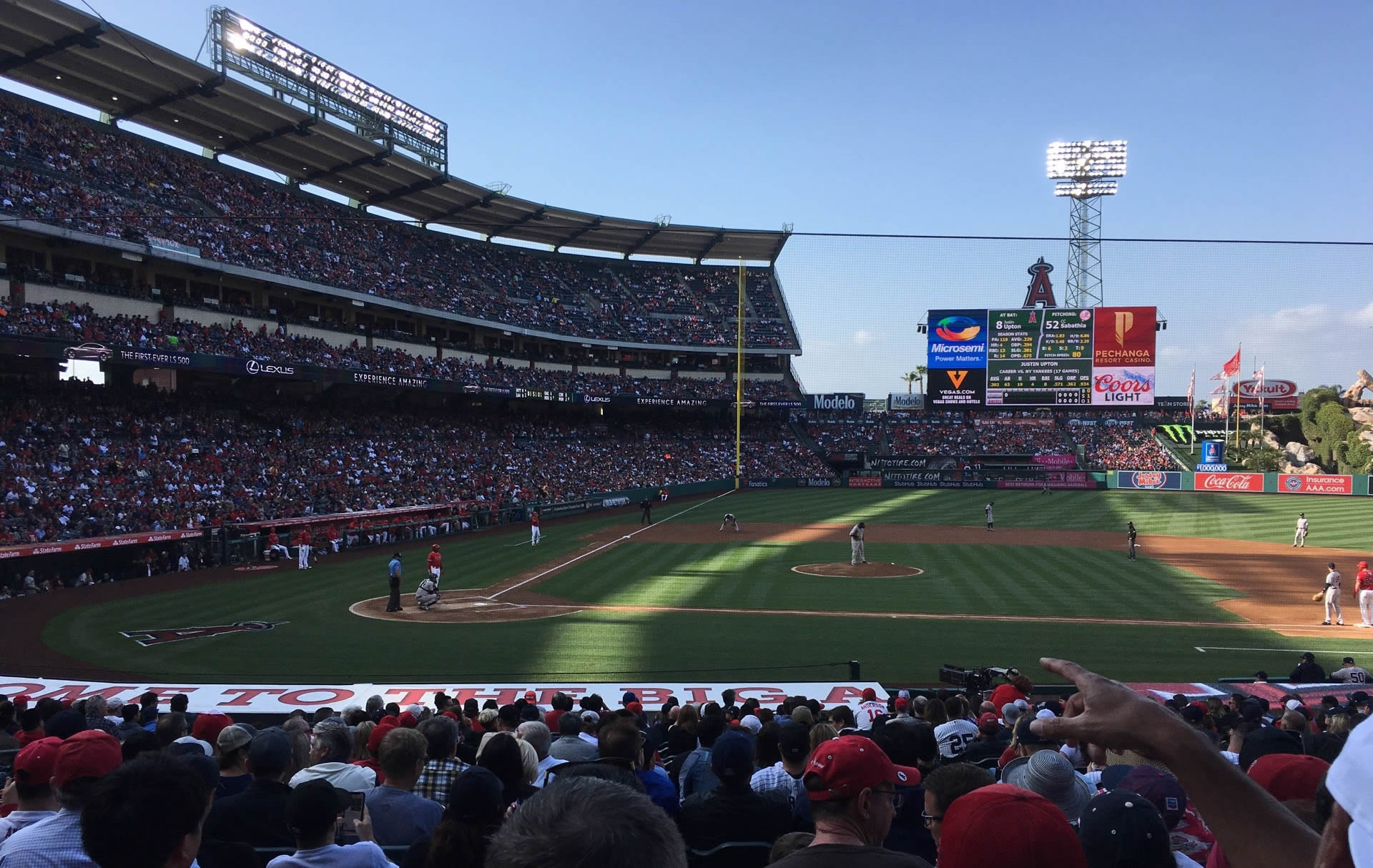 Features & Amenities
Field Level Seats at Angel Stadium are labeled in the 100s. These are the most popular tickets among fans who want the closest seats to the field.
Sections 114-122 behind home plate are a premium seating area known as the Diamond Club. Guests seated here are treated to exclusive amenities and club access.
Field Hall of Fame vs. MVP vs. All-Star vs. Box

When looking at tickets in this area, you may notice labels such as Hall of Fame, MVP, Dugout MVP, All-Star and Field Box. The difference between each label is how far you are from home plate and how far up from the field you are.
More important than the Field Level label is the side you're sitting on. Most Angels fans prefer the third-base side where the Angels dugout is located in front of sections 110-112. This side also has better views of the videoboard in right-field.
Additional Notes
Row A is the first row in most sections
Row Z is the last row in most sections
Ticketholders enter the seating area at the top of the Terrace (200) Level
Seats are not covered by the roof
Seats closer to home plate are shaded first
Diamond Club Boxes are located at the front of sections 109 and 127
Note: These seats are highlighted on the map
Interactive Seating Chart
Field Level Seating Chart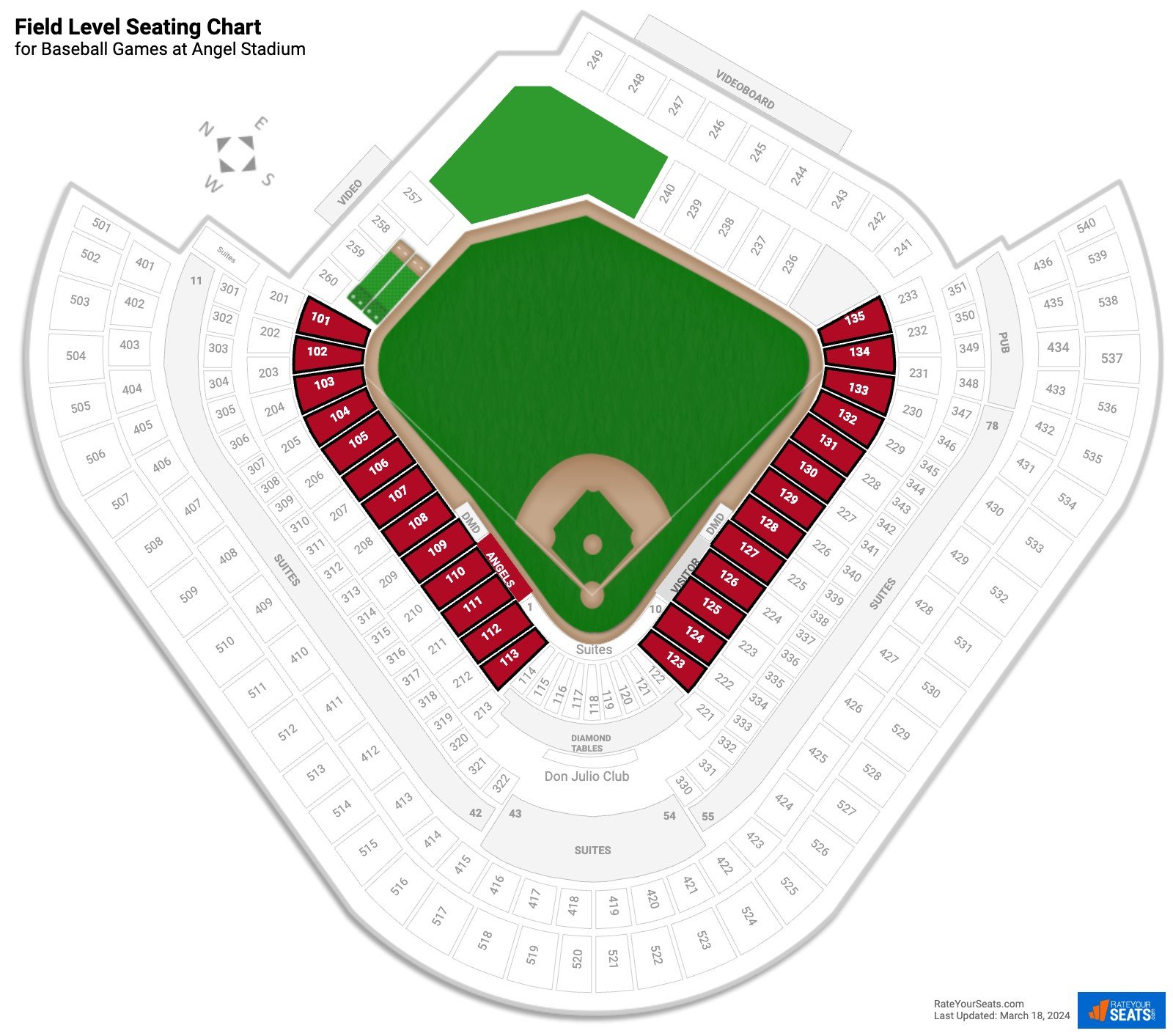 Field Level Reviews
Ratings & Reviews From Similar Seats

"Not great once people sit down"

(Section 106) - -

From photos people shared, felt section 106 was going to be ok. My neck hurts having to look past these people who were sitting next to me. It didn't help she had 3 kids with her and only had 2 seats so the young one sat on her lap, further obstructing the view. I won't choose 106 again.

"Perfect for an opposing fan"

(Section 127) - -

Good legroom in these seats and good views from just past the infield dirt. Seats were pretty comfortable but definitely sunny in the afternoon. Perfect for an out-of-town fan looking for a good view near the visitor's dugout.

"Too expensive seats sucked"

(Section 125) - -

I paid $400 more than what the seat price actually is. I came to realize this when I saw the price of the people sitting IN FRONT of me. Tickets that should have been $200 I paid $600+.
More Seating at Angel Stadium