RingCentral Coliseum View Level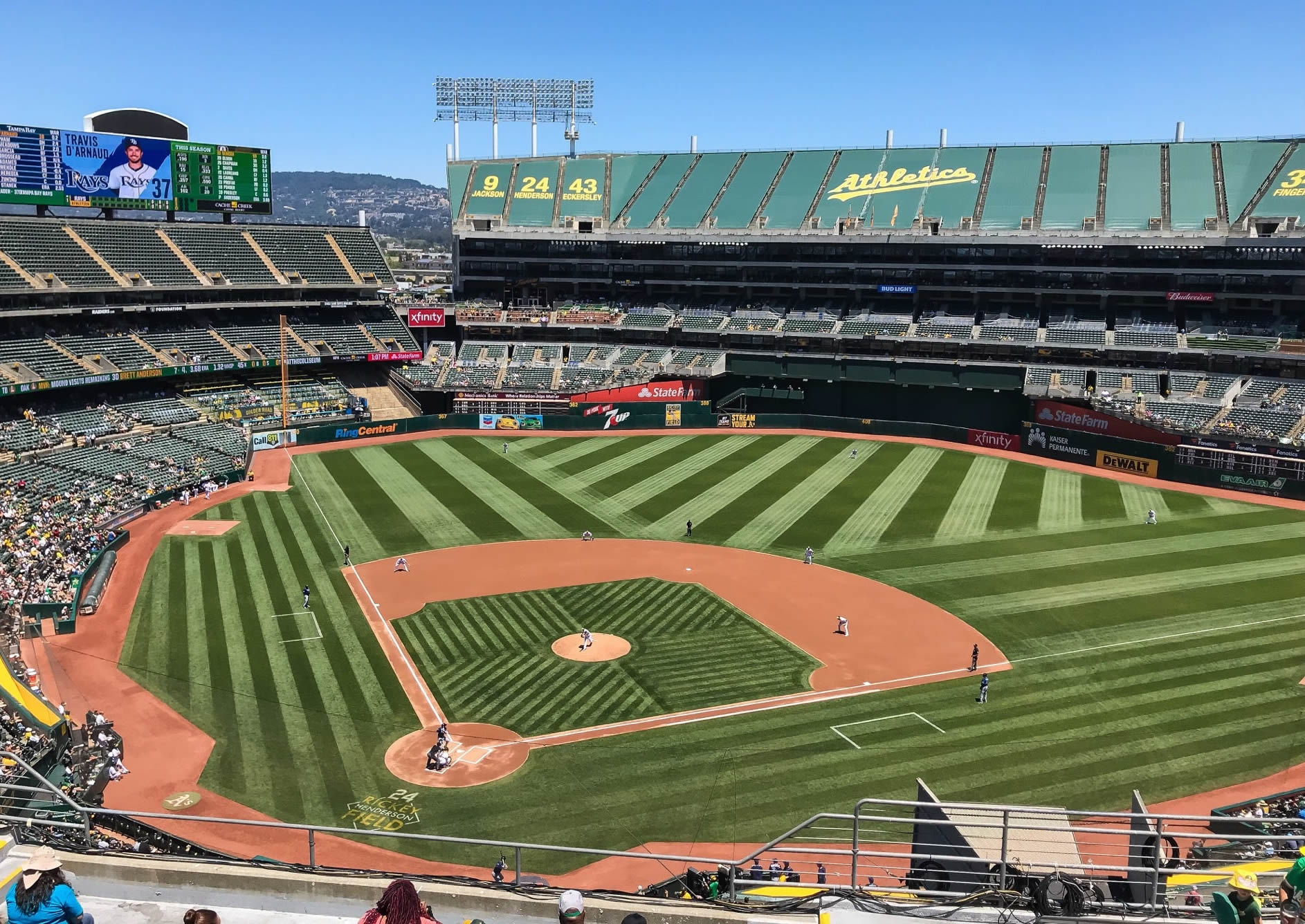 Features & Amenities
On the A's seating chart, 300 Level sections are also known as the View Level. These seats provide a bird's eye perspective of the game and views of the landscape surrounding the ballpark.
Sections 316-318 are sometimes referred to as Value Deck Seats. These are the sections with the best views from behind home plate. Some tickets in the Value Deck will have pre-loaded concession dollars in amounts ranging from $6-10. Please check the seller notes to see if your tickets have concession credit.
Closed for a number of years, 300 level sections adjacent to the Value Deck have started to re-open as the A's have more success on the field. These sections are usually open for games against the Giants and Angels and when the A's are playing well.
As one might expect, there was a reason these were closed in prior years - fans simply did not want to sit so far away from the game. That is still an issue, but by re-opening these seats, fans will have an inexpensive option for attending a ballgame.
Each View Level section has 17 rows with an entrance located near the front row.
Note: These seats are highlighted on the map
Interactive Seating Chart
View Level Seating Chart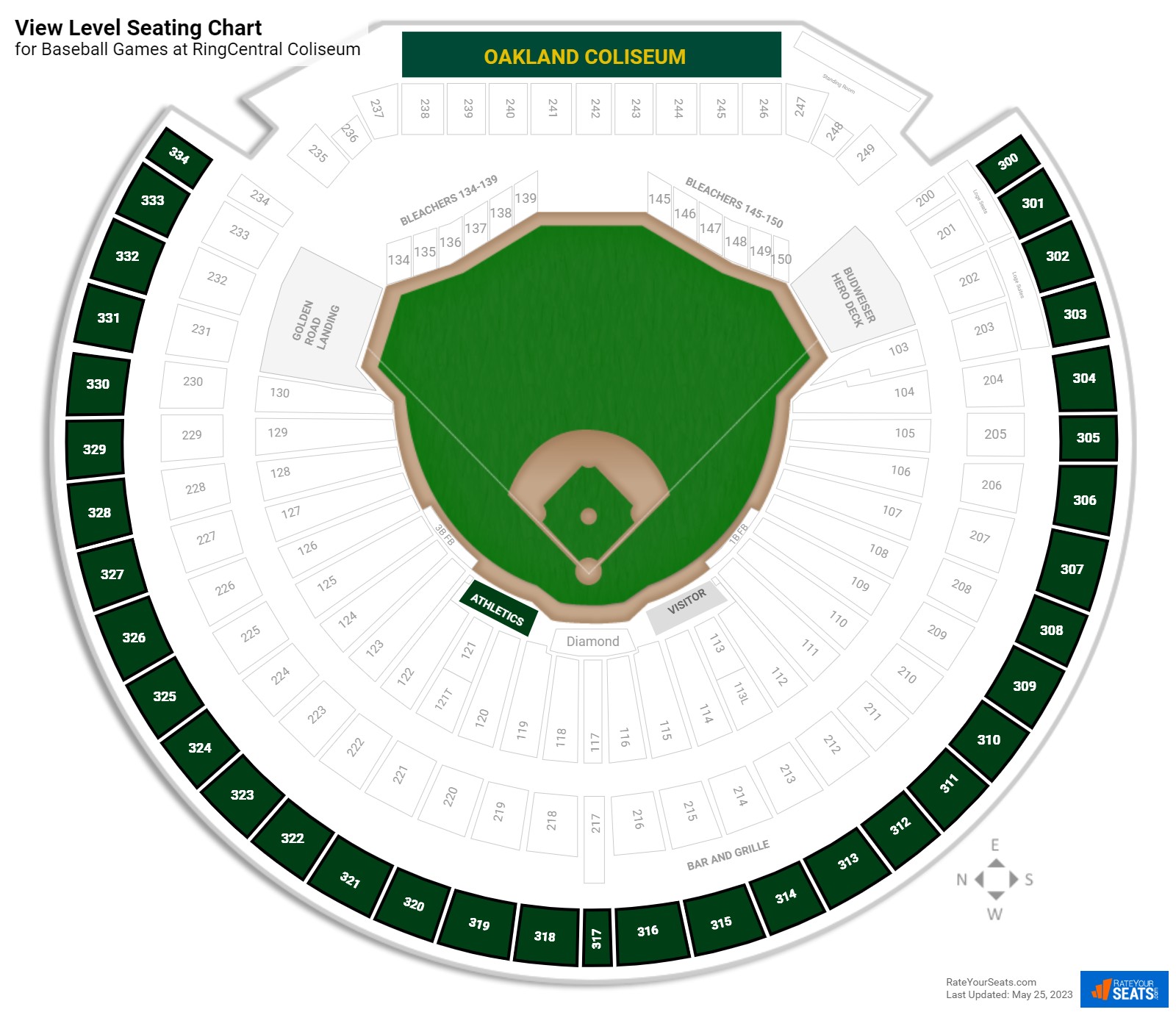 View Level Reviews
Ratings & Reviews From Similar Seats

"Row 1: rail obstruction, but on the 50"

(Section 317) - -

For row 1 fans, the safety rail does partially obstruct an adult's view of the field, but the seats are right on the 50 yard line. The view is overall really good.

"A little better than Row 1, but not much"

(Section 317) - -

Section 317 is the best section on the upper level - it's right behind home plate. But the first 3+ rows are ruined. You look like you're going to be OK in Row 3, but there is some advertisement that sticks and blocks your view of home plate. Really? No wonder the games are empty.

"Unbelievably awful"

(Section 317) - -

Pros: the legroom is big enough to drive a truck through. Cons: you need to be sitting on top of a truck to see over the concrete and railing to homeplate. If you want to stand the whole time and upset the people behind you, these are pretty good seats. Otherwise, stay far, far away from the first...
More Seating at RingCentral Coliseum