RingCentral Coliseum Bleachers
Features & Amenities
The Oakland Coliseum Bleachers are not for the faint of heart. Besides for a reputation as being a tad rowdy towards visiting fans, these sections bake in the afternoon sun. Try to avoid them if you're bringing children. But if you're still a child at heart, grab your glove and head towards the first five rows (27-31) in these sections for your best chance at a home run ball.
During regular season games, the Bleachers are general admission. Get there early to get the best seats. Finding a bathroom near the bleachers won't be hard, but finding a beverage will be. We recommend sitting in sections 134 or 150 to be close to the main concourse and a cold beverage.
*Note: In 2022 the Bleachers at RingCentral Coliseum will be reserved seating. Decisions on returning the Bleachers to General Admission are being throughout the 2022 season.
Note: These seats are highlighted on the map
Interactive Seating Chart
Bleachers Seating Chart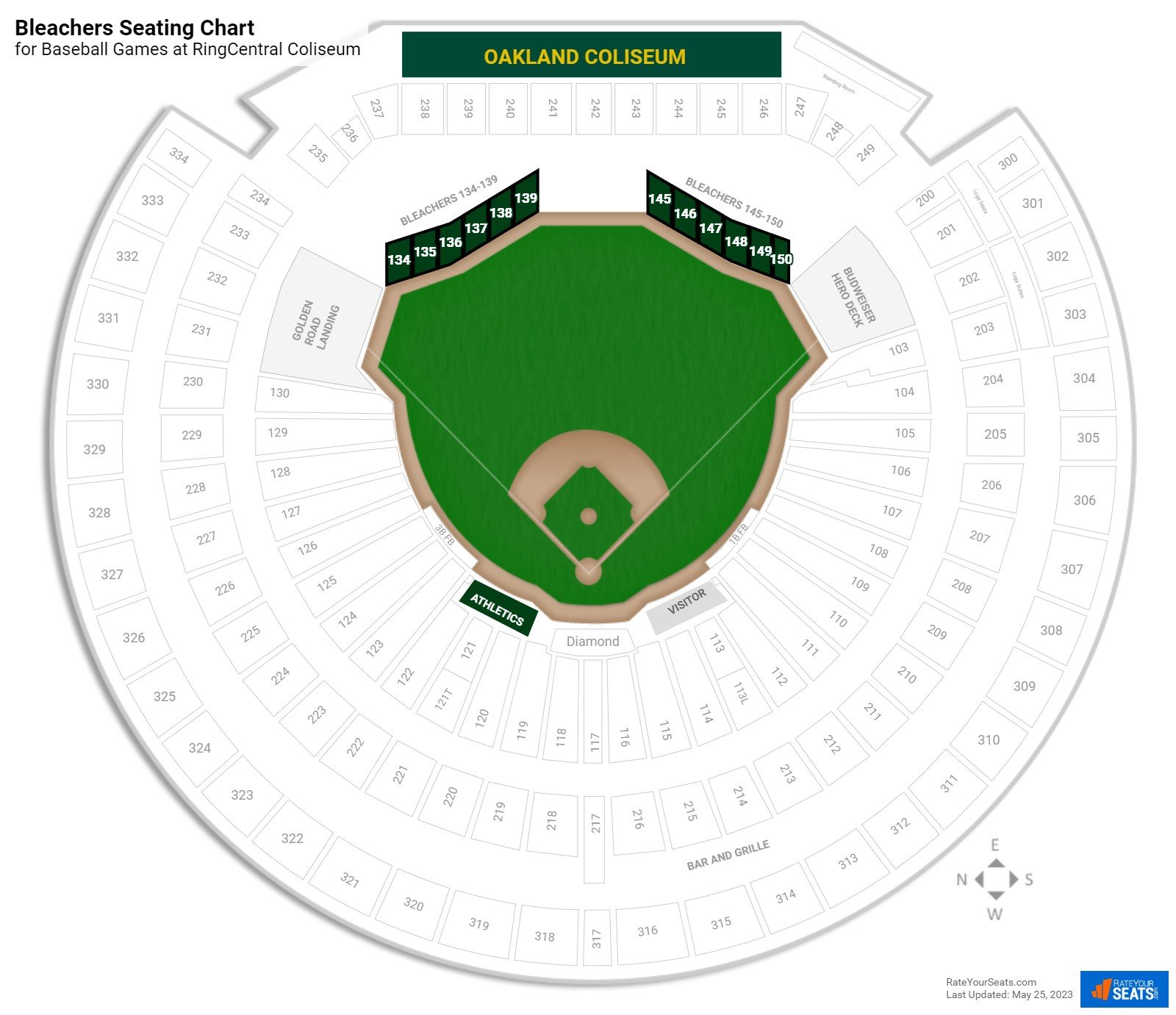 More Seating at RingCentral Coliseum