Where to Find Shaded Seats at Oakland Coliseum
With an average high temperature of less than 75 degrees in June, July and August, Oakland is one of the coolest baseball cities during the summer months. But as any A's fan will tell you, the air temperature doesn't need to be hot for the sun to take its toll.
While San Diego gets a lot more attention for its weather, Oakland sees just as many days of sun as its neighbor to the south. And each year the Athletics play about a dozen day games with an early afternoon start. These day games are often drenched with sunshine and there are only a few places at The Coliseum to find relief.
Field Level Seats in the Shade
At RingCentral Coliseum, the 100 level seats are also known as field level. Each of these sections is covered beginning at row 30, and the cover also provides shade for 12:37 and 1:07 A's games.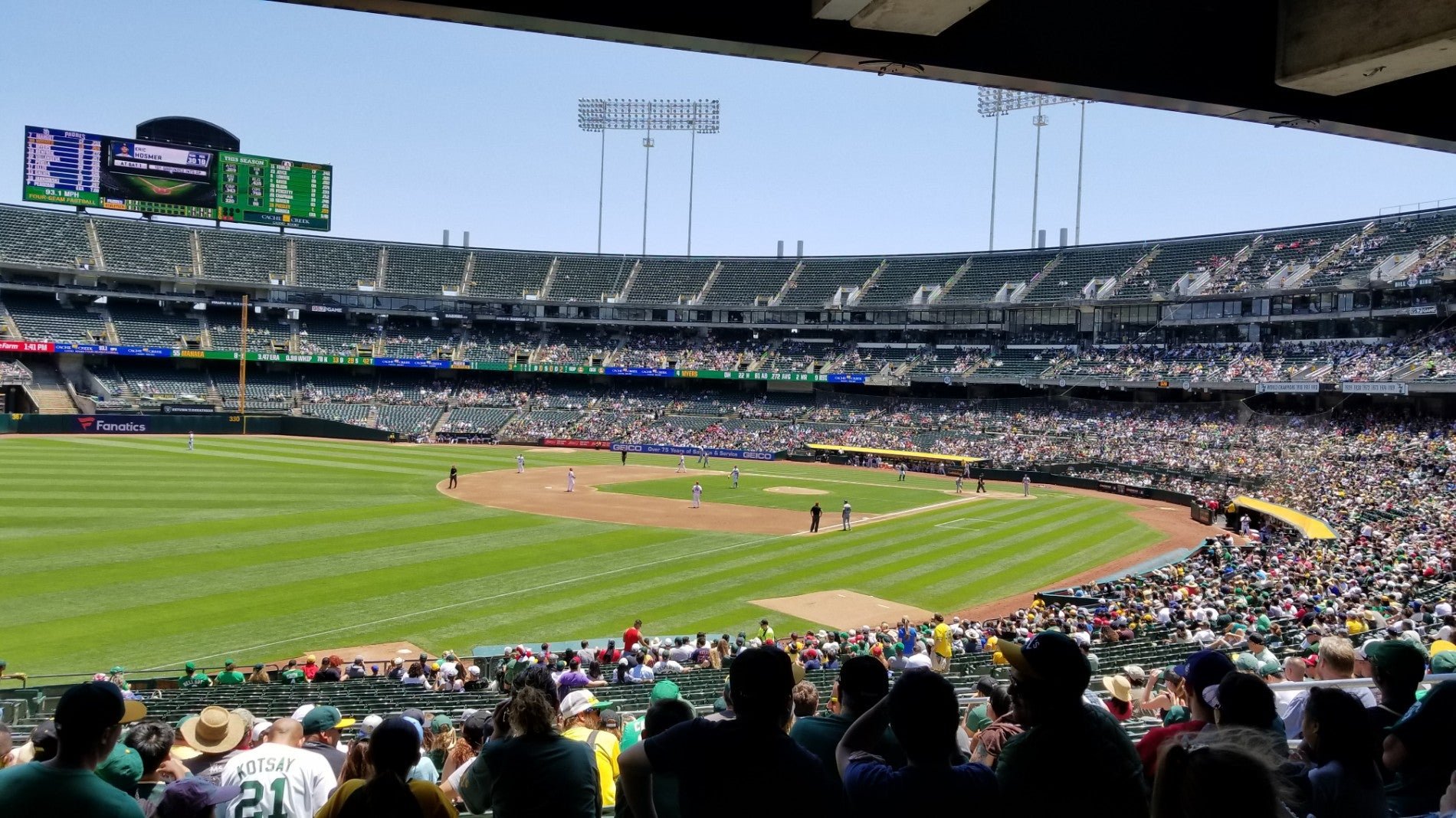 Seats behind home plate will be slightly more shaded at first pitch than seats down either baseline. As the game continues on, these seats and seats on the third base side will see additional shade.
Plaza Level Seats in the Shade
Just above the Field Level is the Plaza Level. In each of these sections rows 12 and higher are underneath an overhang. The overhang will keep fans dry in the rare event of rain and will also keep fans mostly shaded.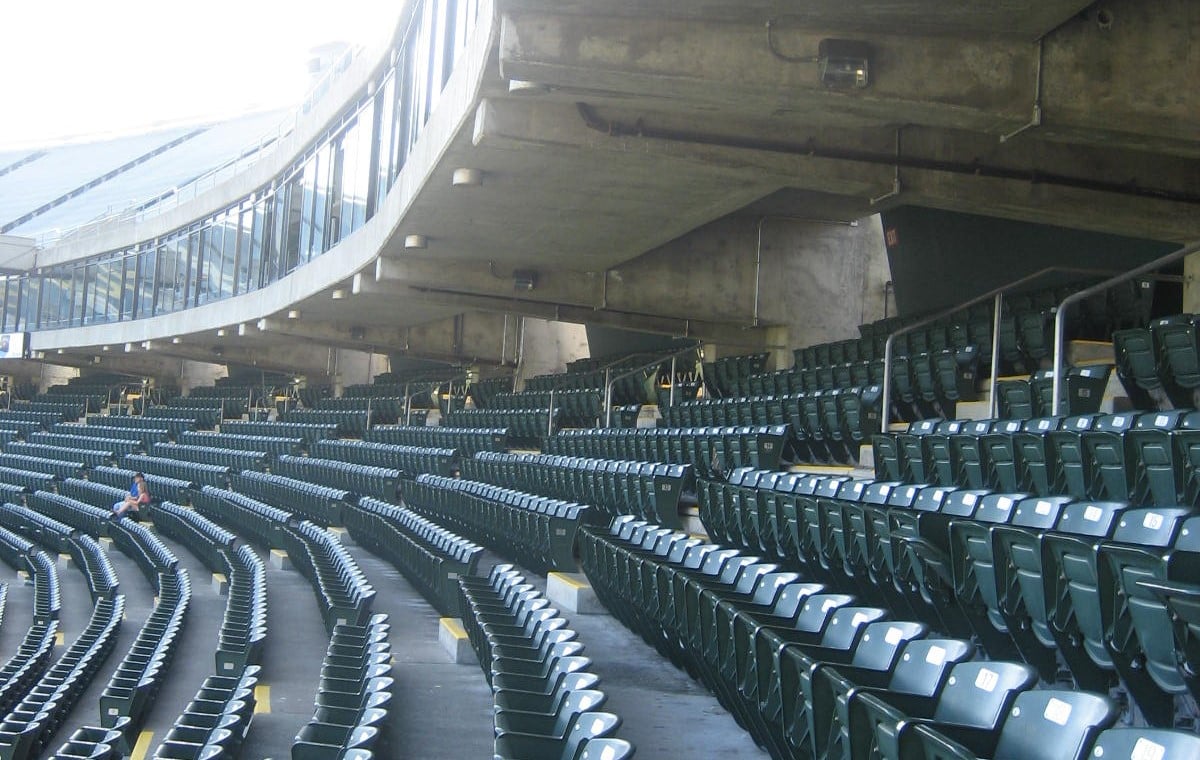 As is the case on the lower level, seats behind home plate and on the third base side get more shade as the game progresses. Meanwhile, fans on the first base side might discover that their seat was shaded for the first six innings but is in direct sunlight after 3:00 p.m..
Seats That See the Most Sun
Outfield
RingCentral Coliseum is one of the few ballparks that still has general admission seating in its bleacher seats. For A's regular season games, sections 134-150 are first-come, first-serve. These seats are in direct sunlight until the sun sets behind home plate.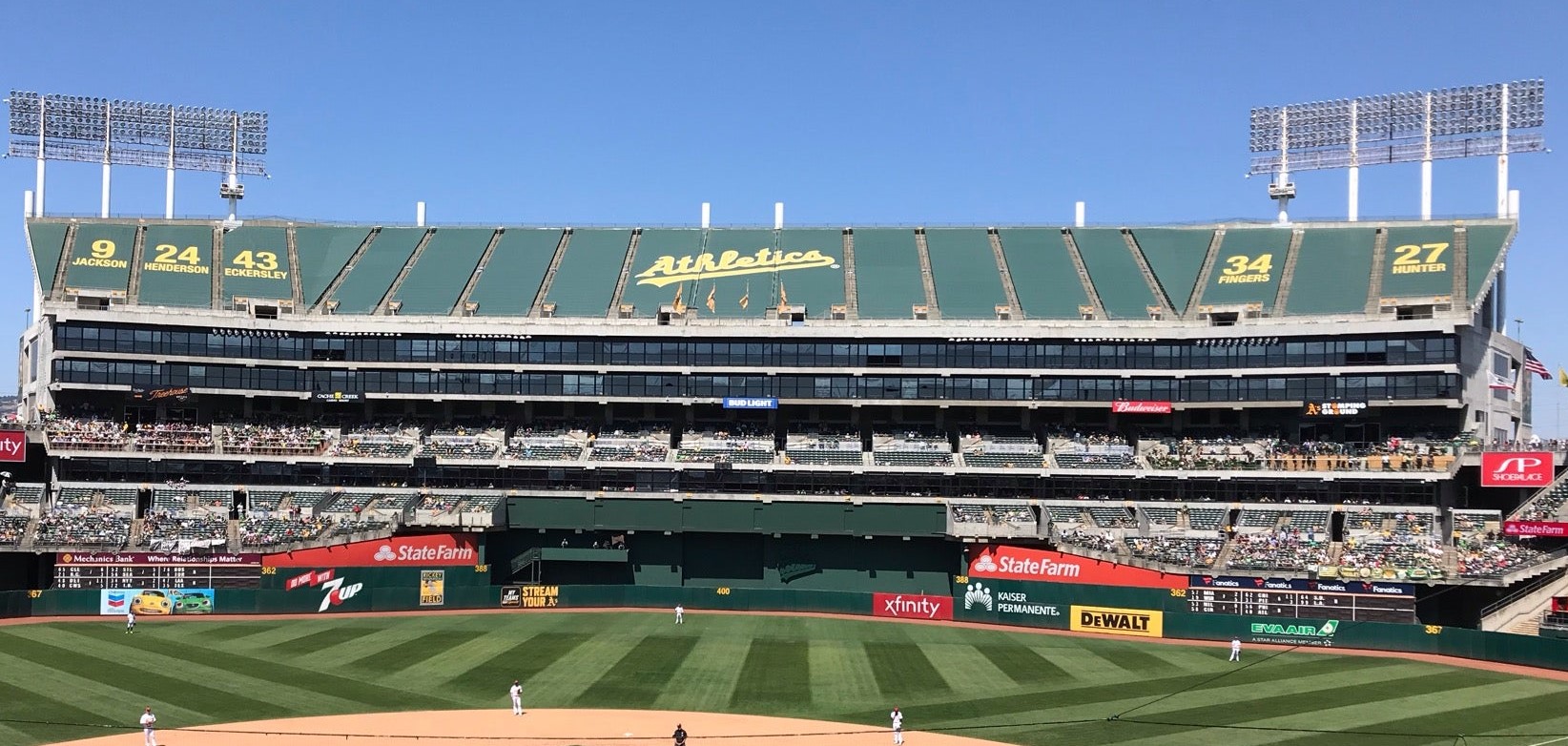 Another set of outfield seats is located just above the Bleachers. Sections 235-249 are reserved outfield seats and the upper rows of these sections are covered. However, the angle of the sun for afternoon games still keeps these seats mostly in the daylight.
Value Deck/View Level
If you're attending an A's game and absolutely must avoid the sun, steer clear of the View Level. This includes Value Deck sections 316-318 behind home plate. The Coliseum is the only ballpark in the major leagues that does not have at least a partial roof. As a result, all 300 level sections are completely open-air and exposed to precipitation and the sun.