Field Boxes at RingCentral Coliseum
Features & Amenities
Field Boxes can be found down the first and third baselines at RingCentral Coliseum. These seats give fans a chance to enjoy the game from field level - similar to how the players see the game from the dugout. With the venue's plentiful foul ground, these seats are some of the closest seats at RingCentral Coliseum.
When you arrive at your seats, you'll find a bag of peanuts waiting for you. You'll also receive two drink tickets and be treated to in-seat beverage service. Far less expensive than the Diamond Level, these seats offer a great way to enjoy a premium outing at an A's game.
The Field Boxes are placed right next to the dugouts, giving great access to the players as they head on and off the field. A's fans should look at the Third Base Field Box which is closest to the home dugout. Likewise, visiting fans should look to the First Base Field Box to be near the visiting team.
Amenities available for Athletics home games. For other events, some amenities may not be available or offered.
Please note: Due to health and safety protocols in 2022, food availability, club access, wait service and other amenities are subject to change without notice.
Note: These seats are highlighted on the map
Interactive Seating Chart
Field Boxes Seating Chart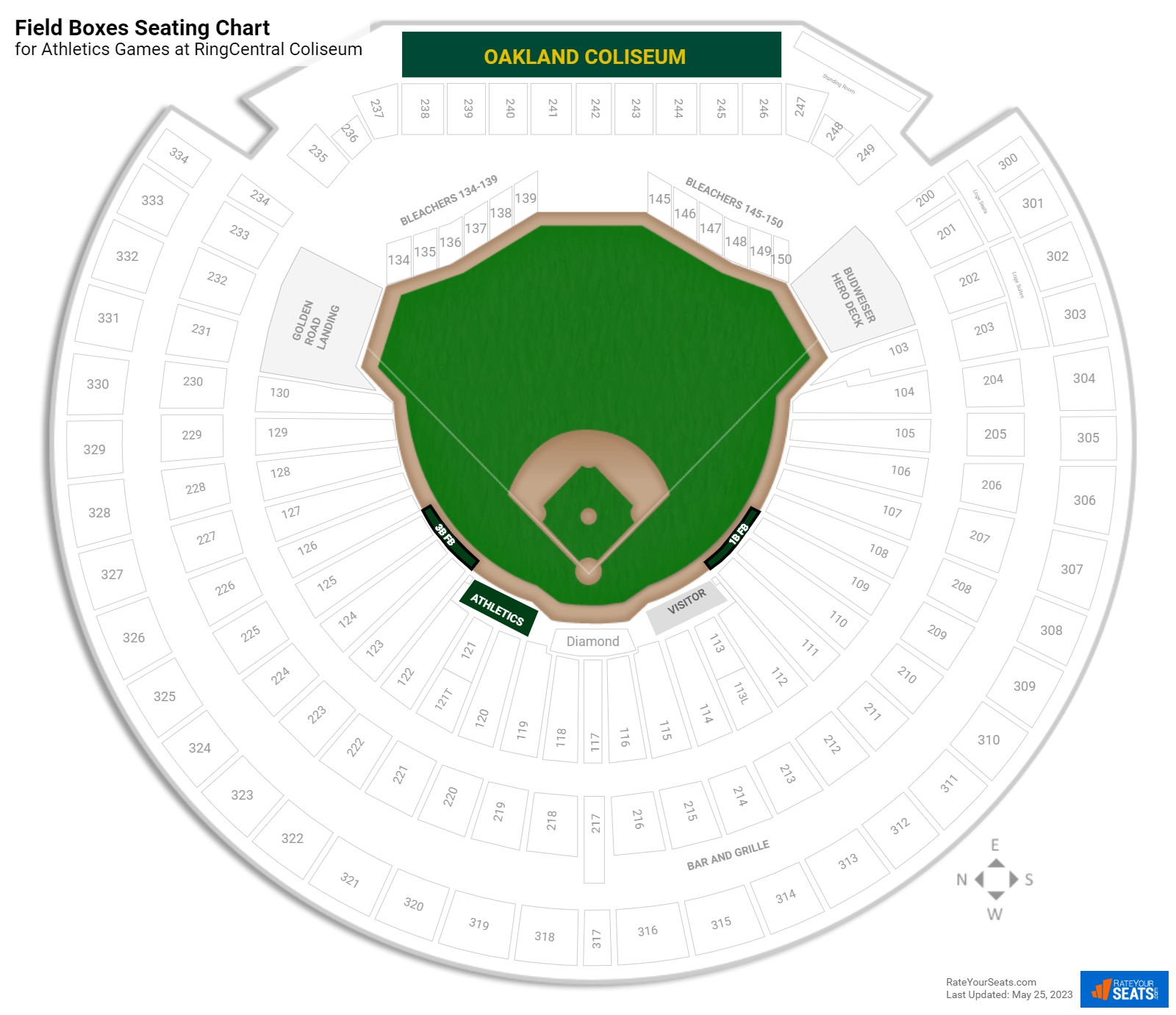 More Seating at RingCentral Coliseum