Standing Room Only Tickets at Oracle Park
Standing Room Only Seat Views
Features & Amenities
Oracle Park regularly sells out for the biggest Giants games. Whether it's a Dodgers game or a post-season tilt, sometimes Standing Room Only tickets are the only option available.
SRO tickets for a Giants game give you access to the ballpark, but you will not have an assigned seat. Instead, you'll be able to roam Oracle Park and watch the game from a designated standing space.
The most popular standing areas are located in the outfield - especially in right field. There are areas to stand behind 100 Level sections near the infield, but the overhang can make it difficult to see the field.
All Standing Room spaces are first-come, first-serve, and you may find that your space is space has been occupied by someone else after you take a trip to the concessions.
Note: These seats are highlighted on the map
Interactive Seating Chart
Standing Room Only Seating Chart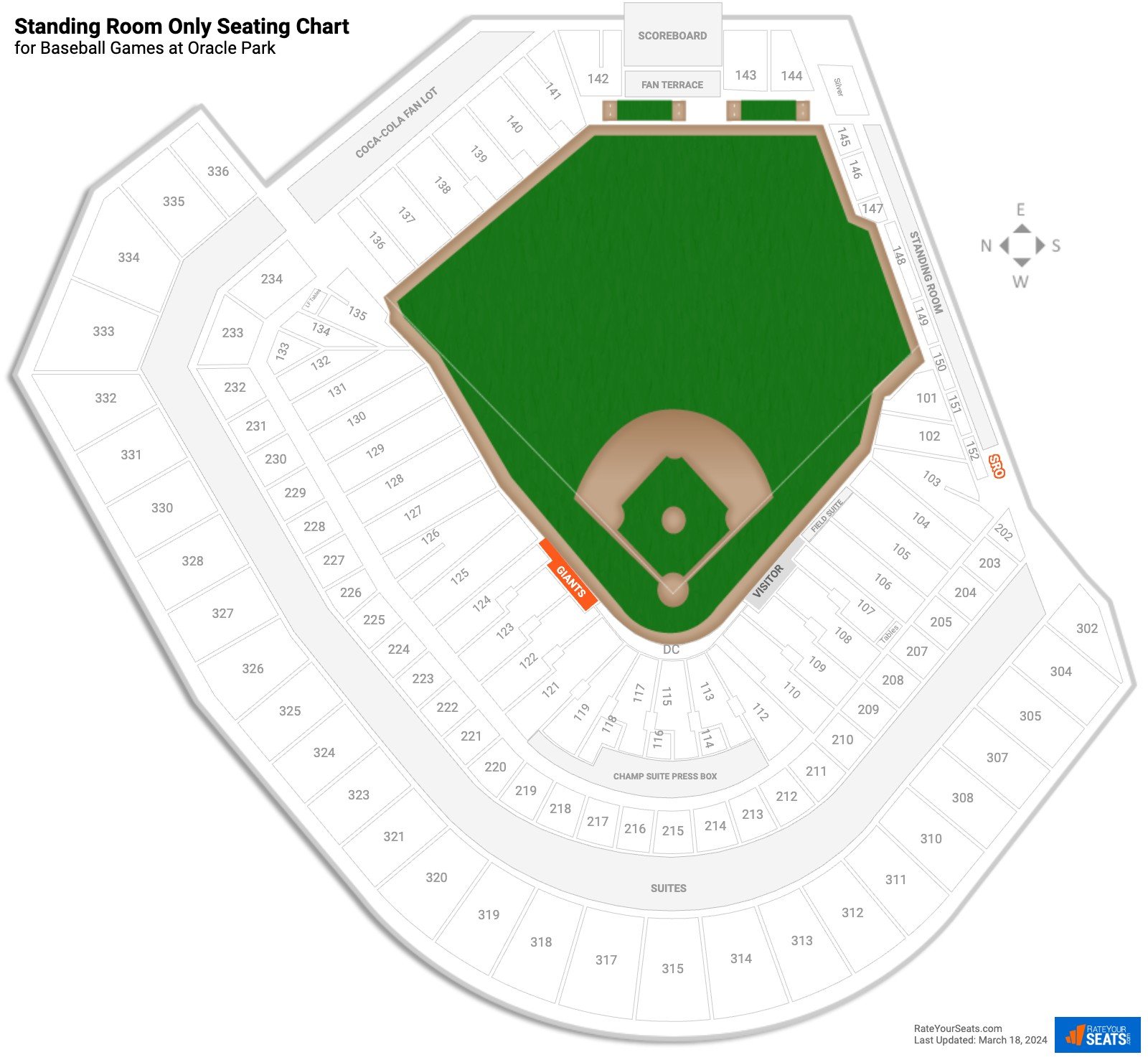 Standing Room Only Reviews
VERY UNCOMFORTABLE
Baseball Review
Standing Room Only
Very STUPID
Baseball Review
Standing Room Only
More Seating at Oracle Park