Xfinity Center (Mansfield) Open Air
Features & Amenities
All sections 9 through 15 are open air and not covered by the roof of the pavilion. Some views may be obstructed by the roof support beams in the higher numbered seats, so we recommend sitting closer to the right aisle (lower numbered seats) to avoid a potentially limited view. Sections 11-13 will have more centered views while 9-10 and 14-15 will look at the stage from more of an angle.

For certain shows, sections 9 and 15 will be open air general admission. These seats become first come first serve for these shows.
Note: These seats are highlighted on the map
Interactive Seating Chart
Open Air Seating Chart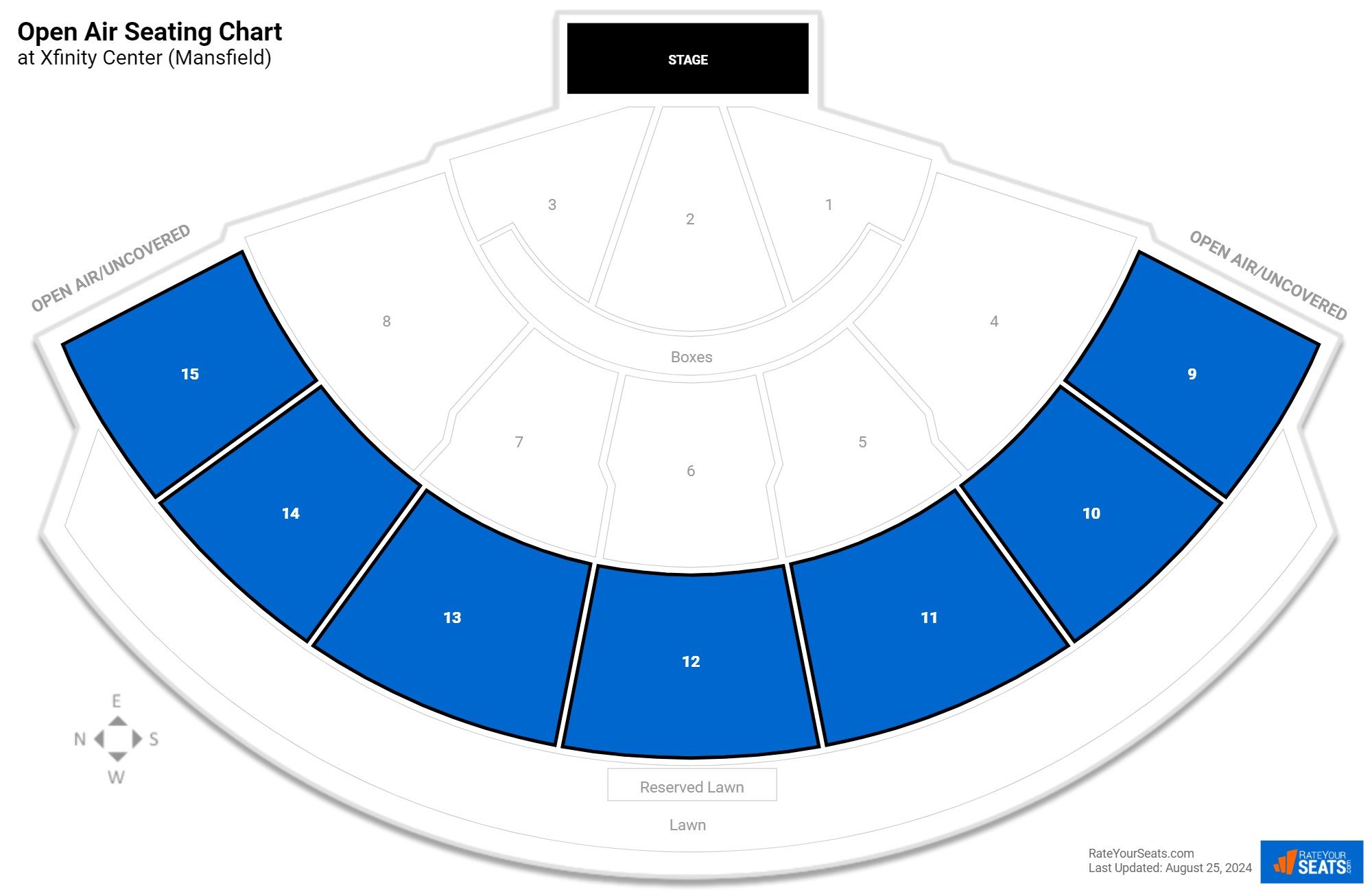 Open Air Reviews
Ratings & Reviews From Similar Seats

"Iron Maiden - Aug 1, 2019"

(Section 9) - -

Good view of stage and easy to get in and out. For the section, good.

"Jennifer Lopez - Jul 16, 2019"

(Section 13) -

"Decent seats, seating chart should account for pole obstructed views."

(Section 12) - -

Venue is great for a warm summers eve. Chicago and EWF....what else is there to say. I was with a couple who have never been there before , and they loved the venue.
More Seating at Xfinity Center