Super Bowl 50 Tickets and Seating
Northern California will host Super Bowl 50 on February 7, 2016, at Levi's Stadium in Santa Clara. The Denver Broncos - led by their 39 year-old veteran Peyton Manning - will square off against Cam Newton and the Carolina Panthers. Continue reading to learn about cheap tickets, seating arrangements and the possibility of an El Nino super-soaked Super Bowl 50!
Published January 26, 2016
Where can I buy cheap Super Bowl tickets?
The cheapest Super Bowl 50 tickets can be found on Craigslist. They're usually thousands of dollars less than what you'll find at RateYourSeats.com and they'll almost certainly be advertised as 'awesome seats' or a 'bargain'.
Oh yeah, they'll probably be fake too.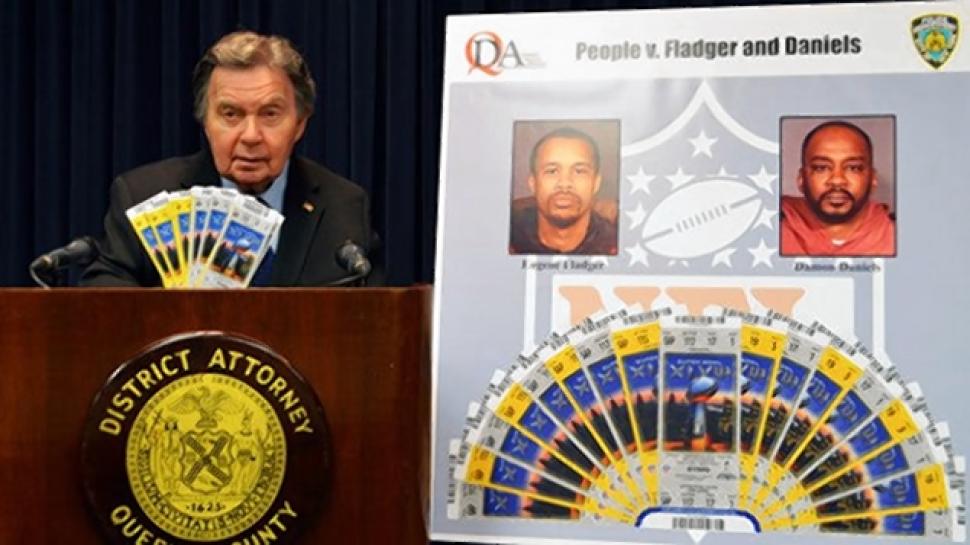 There's no way around it - real, authentic Super Bowl tickets are expensive! Each year there are dozens of articles written about the high-cost of tickets and 2016 is no different. So instead of looking for cheap tickets, look for authenticity guarantees and ensure yourself good bang for your buck by using our site to find the best seats. And if you need help, speak to one of our seating specialists!
Lower Level Ticket Deals
One area where we are noticing some great deals for fans is in the lower level. As we chronicled for last year's Super Bowl XLIX, the cheapest tickets were in the last rows of the highest seating deck at University of Phoenix Stadium. This year it's a bit different. In fact, 7 of the 20 cheapest tickets are in the 100 level.
We love corner sections like 130 and 145, which give a great view of the field and the endzone videoboard. Check there first for the most bang for your buck.
Ready to look for seats? Search, compare and buy Super Bowl 50 Tickets now!

Where should I sit if it rains?
Although the Super Bowl is still two weeks away (as of this writing), some computer models are showing a significant rain storm over the Bay Area. A soaking wet Super Bowl is not out of the question. So what should you do if it rains?
Besides bringing a poncho, try looking for tickets in covered seating areas. Although the seats at Levi's Stadium are among the least covered among all NFL stadiums, you can take advantage of our covered seat finder for the Super Bowl.
Where is the Denver Broncos sideline?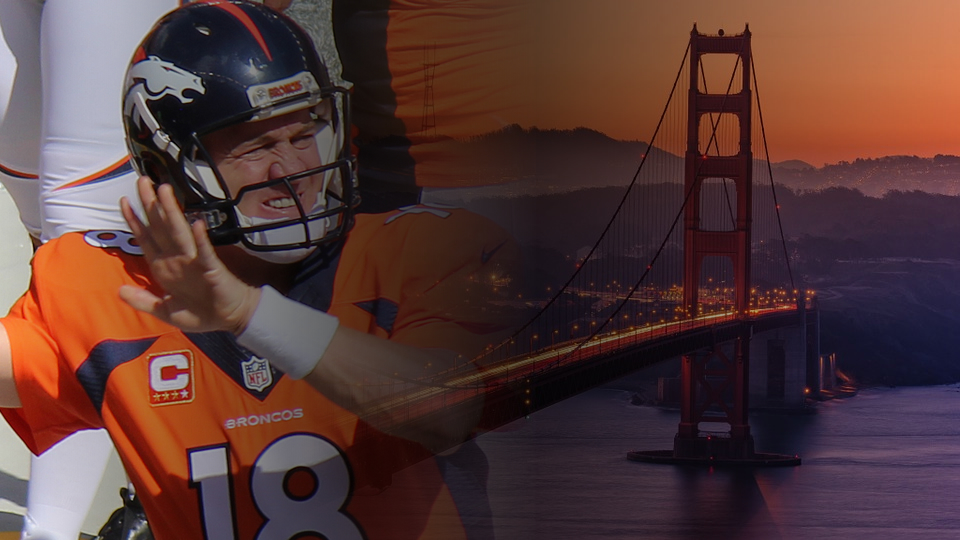 The Broncos players will be occupying the visitor sideline in front of sections 111-119. This is the sunny side of the field, so if it doesn't rain, arm yourself with a hat and sunglasses.
For 49ers games, the visiting team uses the tunnel near sections 145-146.
What about the Carolina Panthers?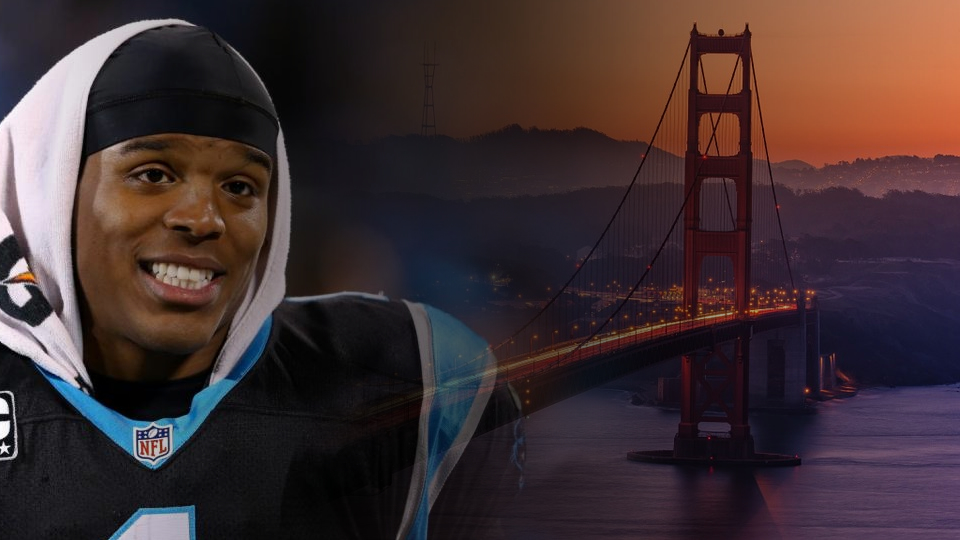 The Panthers players will occupy the area in front of sections 134-142. This side of the field only contains two levels of common seating (along with four levels of suites). In other words, there are fewer cheap tickets on the Panthers side of the field.
Are there any seats I should avoid?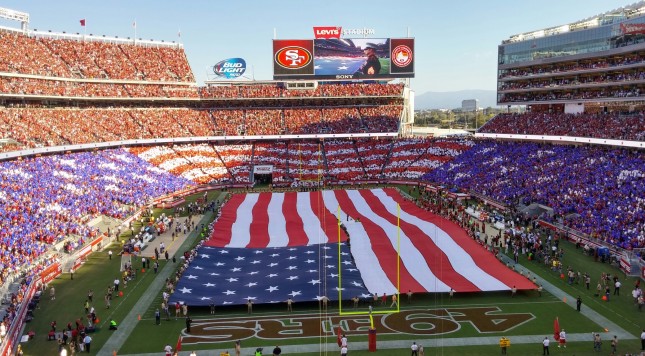 With kickoff scheduled for 3:30 local time, the game will begin under daylight and end under moonlight. In that time, the sun will set over the south and west side of the stadium. Fans seated in sections 415-422 will be directly in the sun when it is setting, which can be an uncomfortable experience. Those seats are among the cheapest for Super Bowl 50, but you'll find similar seats and similar prices in sections 401-408 where the sun will not be as distracting.
---

Tickets for all shows are available now at RateYourSeats.com or through the T!ckets App