Tips for Attending Super Bowl 54 in Miami
If you are a fan of the Kansas City Chiefs or the San Francisco 49ers, congratulations on your teams making it to the Super Bowl. Now that your teams have made it, you might be thinking to yourself, "I have to go!", but where do you start? Obviously, you'll want to make you sure you have your tickets, but what about all the other things? How will you get to Miami? Where will you stay? What else can you do besides attend the big game? Here at RateYourSeats.com we've got you covered on some great tips for attending Super Bowl 54 in Miami.
Best Seats at Hard Rock Stadium
When you are looking at getting tickets to the Super Bowl just know that they are going to be very expensive. With that said, if you are going to be spending a ton of money you better make sure that you have some pretty good seats.
The best seats are Hard Rock Stadium will vary based on your preference, but you can never go wrong with seats near the 50-yard line. There are also a number of club sections that could be a great option if you have a higher budget.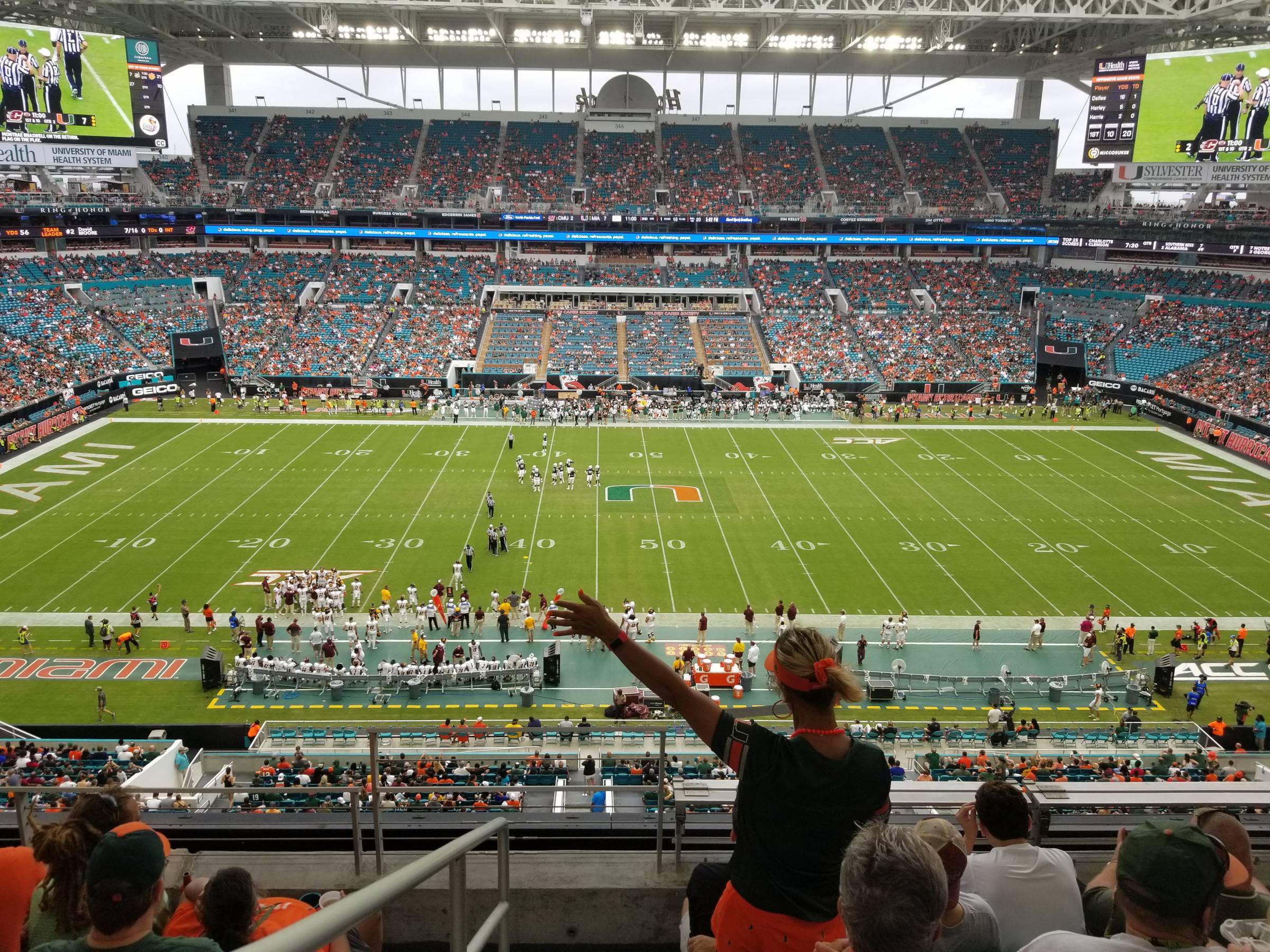 If you are looking for the best bang for your buck, look for seats in sections 317-319 or 345-347. These sections are in the highest level of seating, but they are in line with the 50-yard line and will offer excellent sight lines for all the action.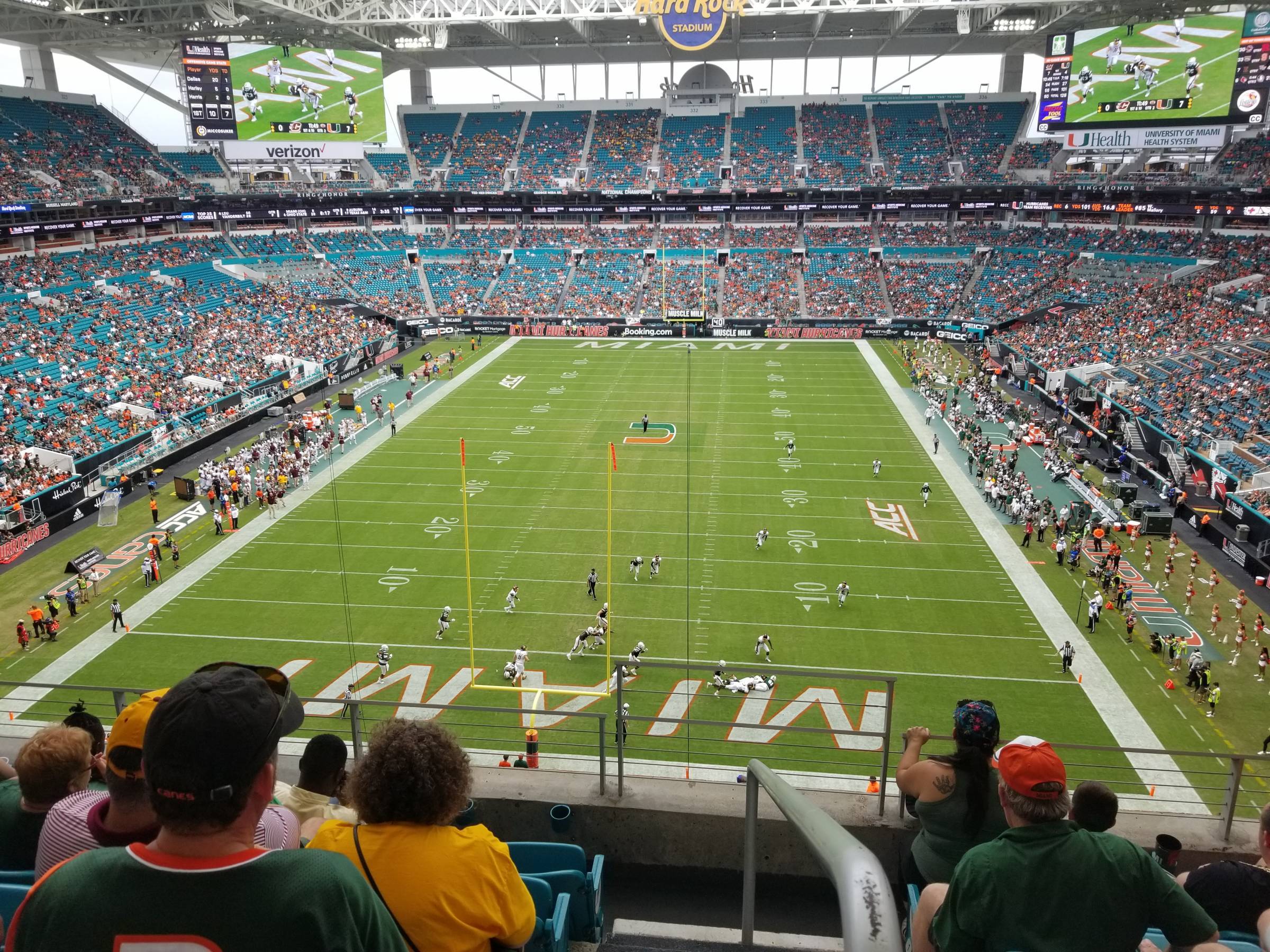 Some other seats to consider would be seats that are behind the endzone. Endzone seating tends to be the most affordable seating at football games, and the Super Bowl is no different. The cheapest seats can be found in sections 356, 301-308 and 328-336. Another great thing about the 300 level at Hard Rock Stadium is that all the seats are covered by an overhang, so in the event of inclement weather these seats will keep you dry.
Traveling to Miami
Assuming you already have your tickets to the big game, you will want to book your flight as soon as possible. You could definitely fly directly into Miami, as that is where the Super Bowl will be. However, we suggest you consider flying into the Fort Lauderdale Airport. The Fort Lauderdale Airport is only about 20 minutes away from Hard Rock Stadium and flights there tend to be cheaper than flying into Miami.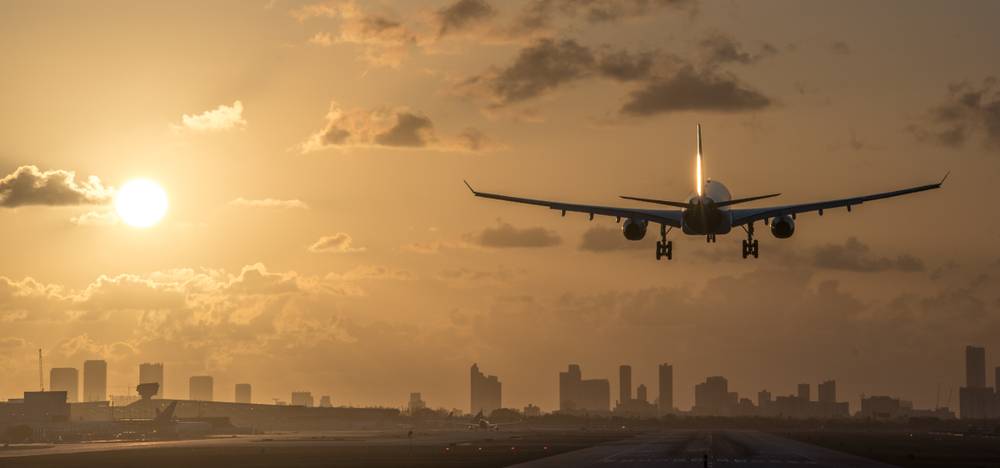 Something else to consider is where you will be staying. Again, you could opt to stay in Miami at some very nice, albeit expensive hotels, or you could look at the surrounding neighborhoods near Hard Rock Stadium. If you want to save some money, staying a little further away from Hard Rock Stadium could be a smart choice.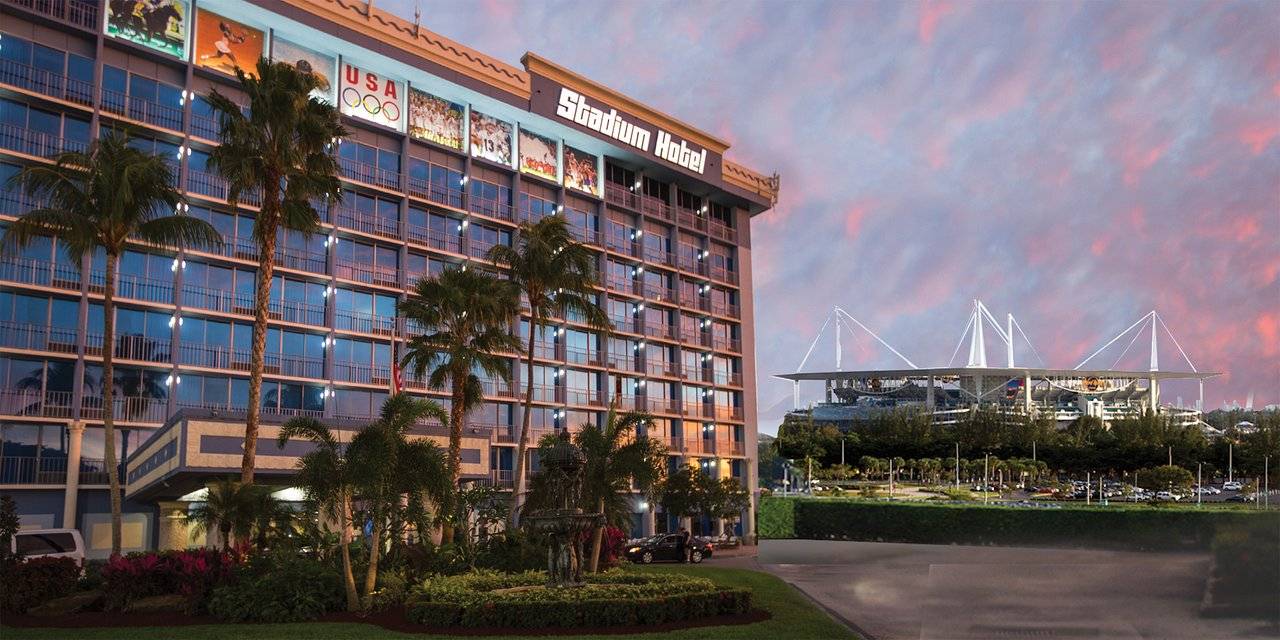 On the other hand, you could splurge and look for hotels close to the stadium that would make it much more convenient to get to the game. One great tip that we suggest is looking for hotels that provide shuttle service to and from Hard Rock Stadium, that way you won't have to worry about parking if you're driving, or figuring out how to get there on public transportation.
Super Bowl 54 Gameday Tips
Now that you've gotten your tickets, booked your flight, and booked your hotel, it is time for the big game. The whole reason you're in Miami is to watch Super Bowl 54, but what happens when you get to Hard Rock Stadium? This stadium has a lot to offer and we have some helpful tips to help you get the most out of the big game.
Consider taking a rideshare to the game
If you don't want to drive to the game or take public transportation, getting a rideshare or taxi would be a good option to consider. If you go this route, the designated drop off and pick up location will be in parking lot 15/16.
If you are driving be aware of all of your parking lot options
You will definitely want to purchase a parking pass in advance to ensure that you secure a parking spot. Depending on where you park it could be a lengthy walk to the stadium. Furthermore, you will probably have to cross a few bridges and stairs to get to the stadium, so keep that in mind.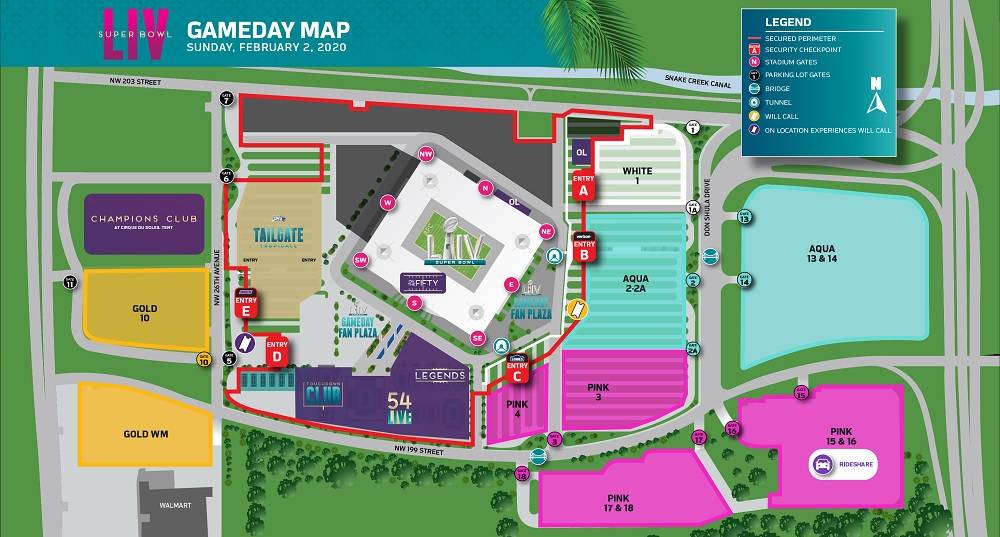 The map above shows all the parking lots and security checkpoints for entering Hard Rock Stadium.
Get there early
The kickoff time for the big game is at 6:30 PM, so you'll want to make sure you get there early so you don't have to wait in long lines to get in. The gates typically open 2 hours before kickoff, so it is best to get there by 4:30 PM.
Utilize the Escalators
Depending on where you are sitting, you might want to use the escalators at Hard Rock Stadium that will take you directly to your seating level.
These escalators are located each near each corner gate entrance and are very convenient for guests that struggle walking up stairs or ramps. One set of escalators will take you directly to the club level (200 level) and the other will take you directly to the 300 level.
If you opt not to take the escalators you will need to use the winding walkway that leads to each upper level seating areas.
Stay in your seats for halftime
The Super Bowl Halftime Show is obviously a big draw and part of the entire Super Bowl experience. This year Jennifer Lopez and Shakira are headlining the halftime show, and there's always the possibility of a surprise guest performer, so this is something you don't want to miss!
Don't miss out on the amazing artwork
If you get there early and have some time to kill, we suggest walking around Hard Rock Stadium and checking out some of the 19 murals that are displayed throughout the stadium. These murals were created using over 3,000 cans of spray paint and add a nice aesthetic to the stadium.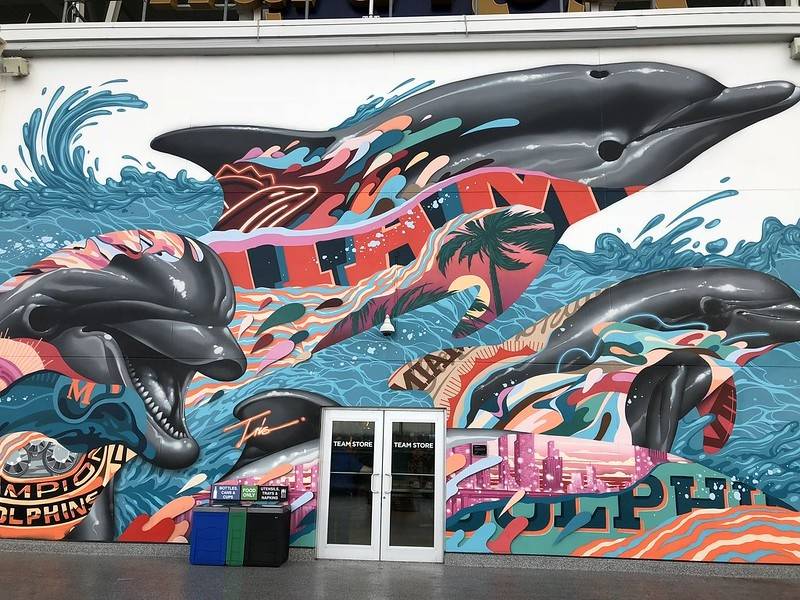 Check out Jackson Soul Food
Most stadiums are going to have a ton of food options, but they are not always the best. When you inevitably get hungry and want something to eat, you should definitely check out Jackson Soul Food, located near sections 134 and 329.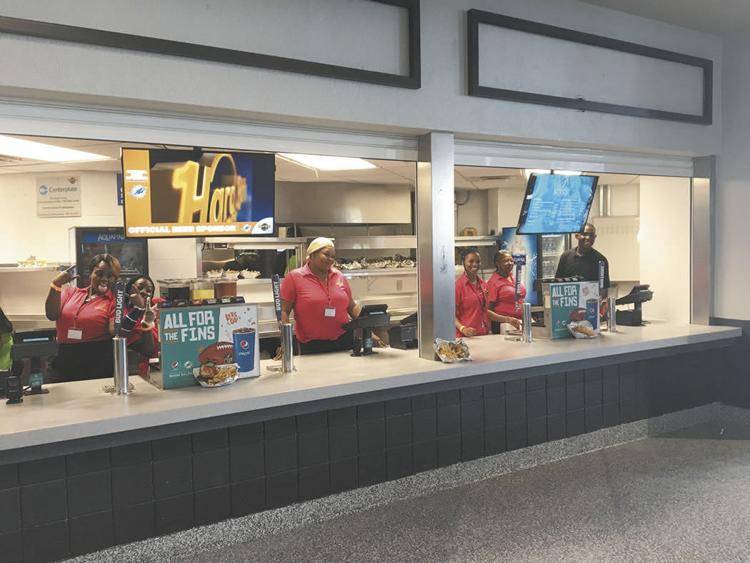 Jackson Soul Food is well known in Miami, so it only made sense to put a food stand in Hard Rock Stadium. We recommended getting some of the mouth-watering barbecue rib bites and baked mac and cheese, trust us, you won't be disappointed.