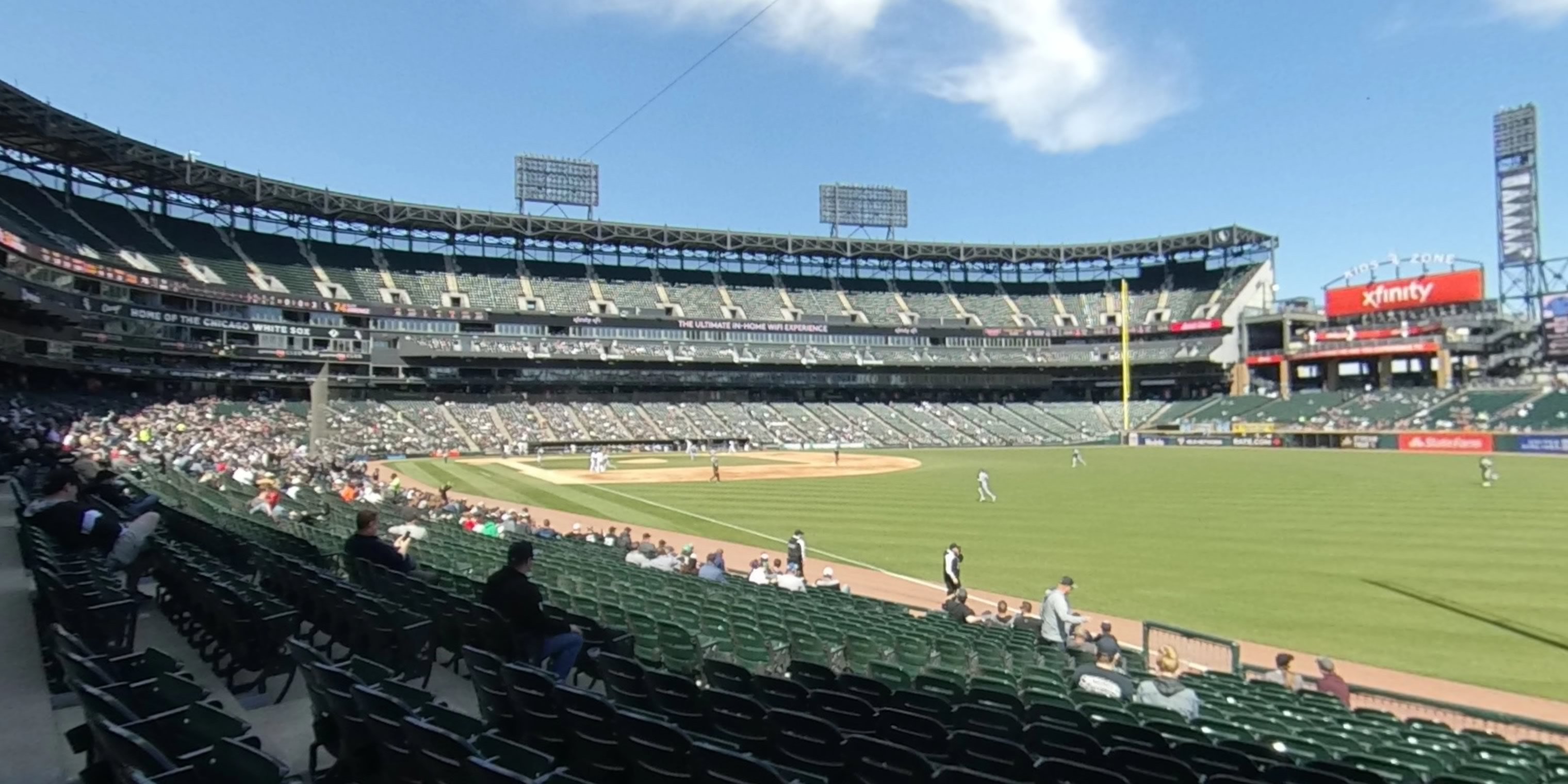 Guaranteed Rate Field Section 110
Section 110 Seating Notes
Row & Seat Numbers
Rows in Section 110 are labeled 4-34, WCH
An entrance to this section is located at Row 34
has 4 seats labeled 1-4
has 6 seats labeled 1-6
has 7 seats labeled 1-7
All Seat Numbers
When looking towards the field, lower number seats are on the right
Seat Views & Related Photos
Ratings, Reviews & Recommendations
Front of sections 108-156 are behind the netting
There is some amount of netting or screening in front of all lower level sections in foul territory. The height and coverage of netting or screening will vary by section.
Field Level Down the Line

(Seating Zone) -

The biggest complaint with seating down the lines at U.S. Cellular Field is the angle towards home plate. Seats further down the line face the outfield too much and will have you turning your body to ...

"Great view of the outfield"

(Section 148) - -

This is my third or fourth time sitting in this section. Each time, I've sat in a row number less than ten. I prefer to be as close to the field as possible, but the one drawback is that you have to turn your body to the right to watch home plate. Otherwise you are staring into the outfield. If I we...

"Excellent View of the Whole Field!"

(Section 146) - -

These seats are in row 1, which is the actual second row from the field just past the White Sox dugout. The view from these seats is very good. You're just about at field level so you get to see the field like the players do. Higher rows in Section 146 may have some trouble seeing balls in deep left...
Other Popular Seating Choices
RateYourSeats.com is the best way to search, compare and buy tickets. Select an event to find out why!