Finding Shade in the Early Afternoon
During the warm summer months in Chicago, most White Sox day games begin at 1:10 PM. With the sun straight overhead, there aren't a lot of options for escaping the heat and finding shade. Besides for the enclosed Home Plate Club, fans will find shade in the back rows of 100 level seating on the first base side of the field and in the back rows of 500 level seats on the same side.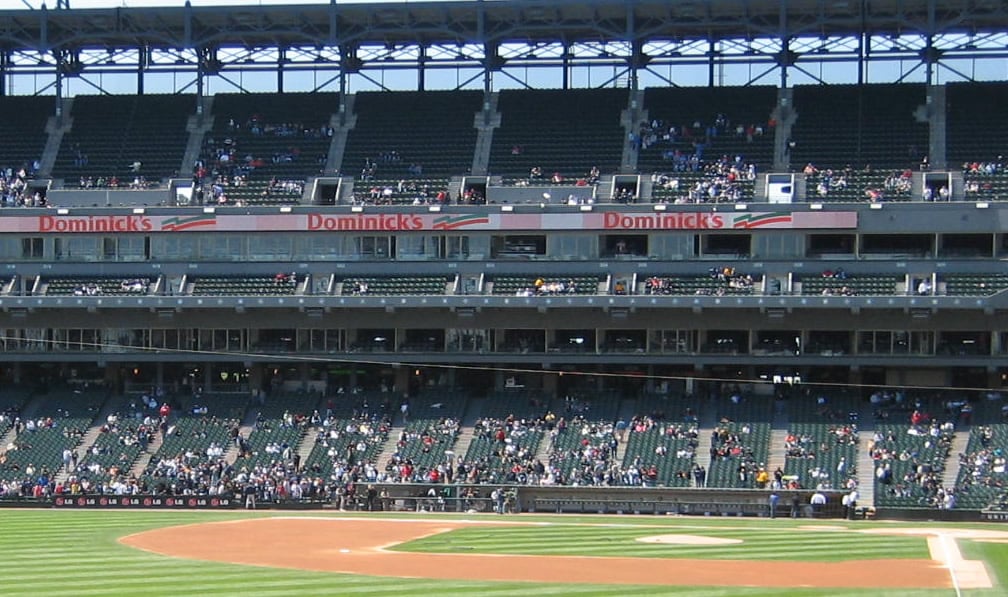 Photo adapted from Wikimedia
Best Shaded Seats
If you're looking for shaded seats close to the field, your options will be fairly limited. When the game starts, you'll find shade in rows 30 and above and in sections 117-129 and rows. These sections and rows offer a good balance of quality views, protection from the sun and close access to the concourse and all its amenities. If you'd prefer to sit closer to the field or in club seats on the 300 level, you'll still want to choose seats on the first base side. But you'll have to wait until the later innings for the shade to reach your seats.
Seats to Avoid
During a 1:10 game, the worst seats to sit in are found on the third base side of the field and in the outfield. None of the outfield seats are covered and almost every single one of them is fully exposed to the sun's rays from the first pitch to the last out. And while parts of the 100 level and 500 level are covered on the third base side, these seats will come susceptible to the sun especially in the later innings.