Saratoga Performing Arts Center Pit Tickets
Features & Amenities
When purchasing Pit tickets at Saratoga Performing Arts Center there are a few important to details to keep in mind.
First, for most shows this pit is general admission (GA). There are no seats and guests will stand during the show. Those who arrive earliest will have first pick on where to stand.
Second, ticket prices in this area are usually in the higher tier. This is a reflection of how close this area is to the stage. Ticketholders arrive first have a chance to be "railed" at the front of the Pit.
For some shows the Pit has reserved seating with seats. When this is the case, the Pit section is numbered 40 and there are usually six rows of seats. For other shows the Pit section is removed and Orchestra sections are pulled down towards the stage.
Note: These seats are highlighted on the map
Interactive Seating Chart
Pit Tickets Seating Chart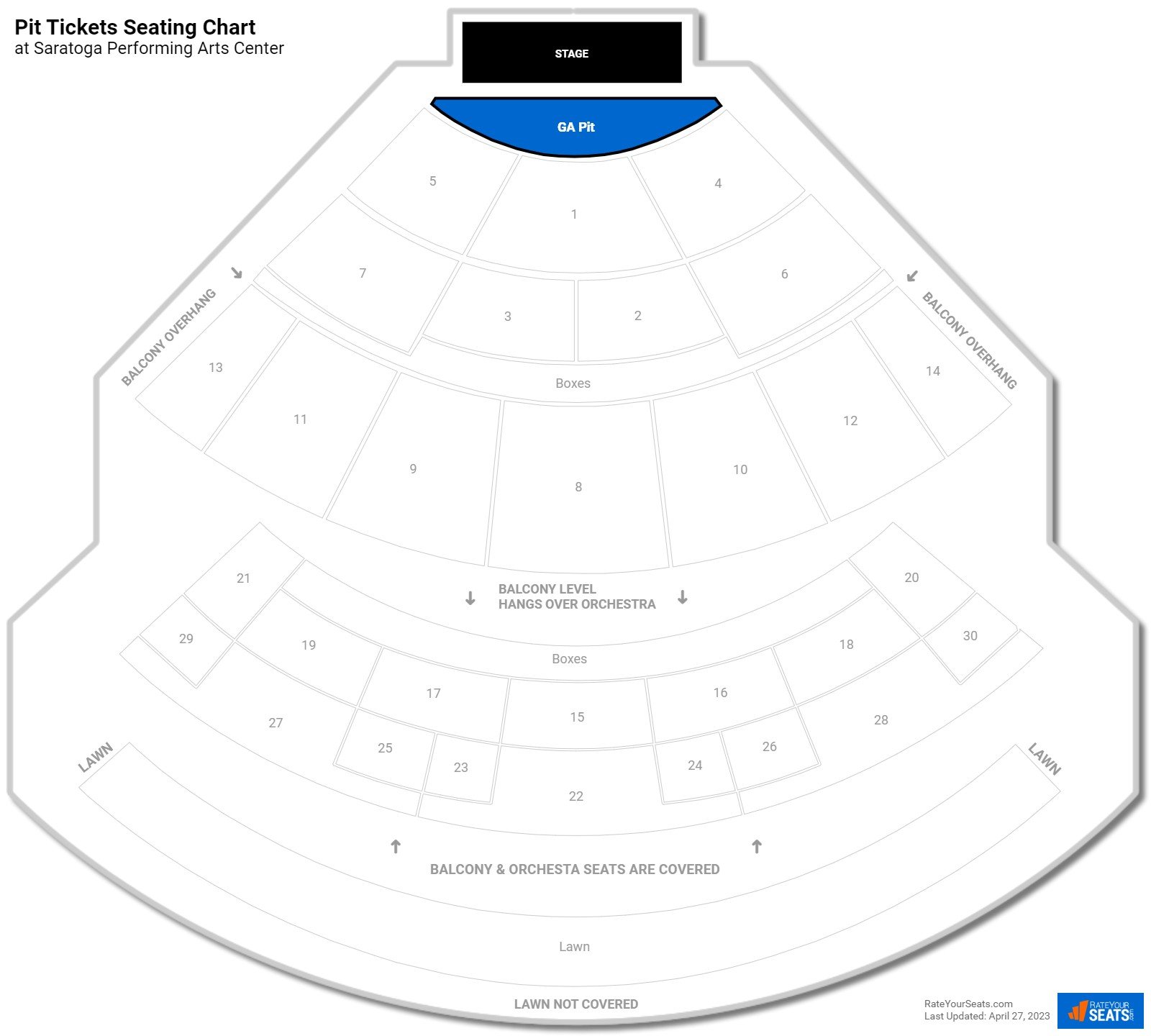 More Seating at Saratoga Performing Arts Center