Saratoga Performing Arts Center Balcony Sections
Features & Amenities
Balcony sections make SPAC one of the most unique outdoor venues in the country. It's very rare for outdoor theaters to have elevated seating and a Lawn.
Front Balcony sections - 15-20 - offer an excellent experience. In fact, many SPAC veterans prefer this area over Orchestra seats. The elevated views from these sections are simply excellent.
Meanwhile, Rear Balcony sections are more hit-and-miss. The seats don't feel too far away, but the overhead roof and support beams can distract and disrupt sitelines. The rows farthest back in sections 22-30 can feel a little enclosed.
Each Balcony sections has 5 or 6 rows of fully covered seats. Most rows contain roughly 20 seats.
Note: These seats are highlighted on the map
Interactive Seating Chart
Balcony Sections Seating Chart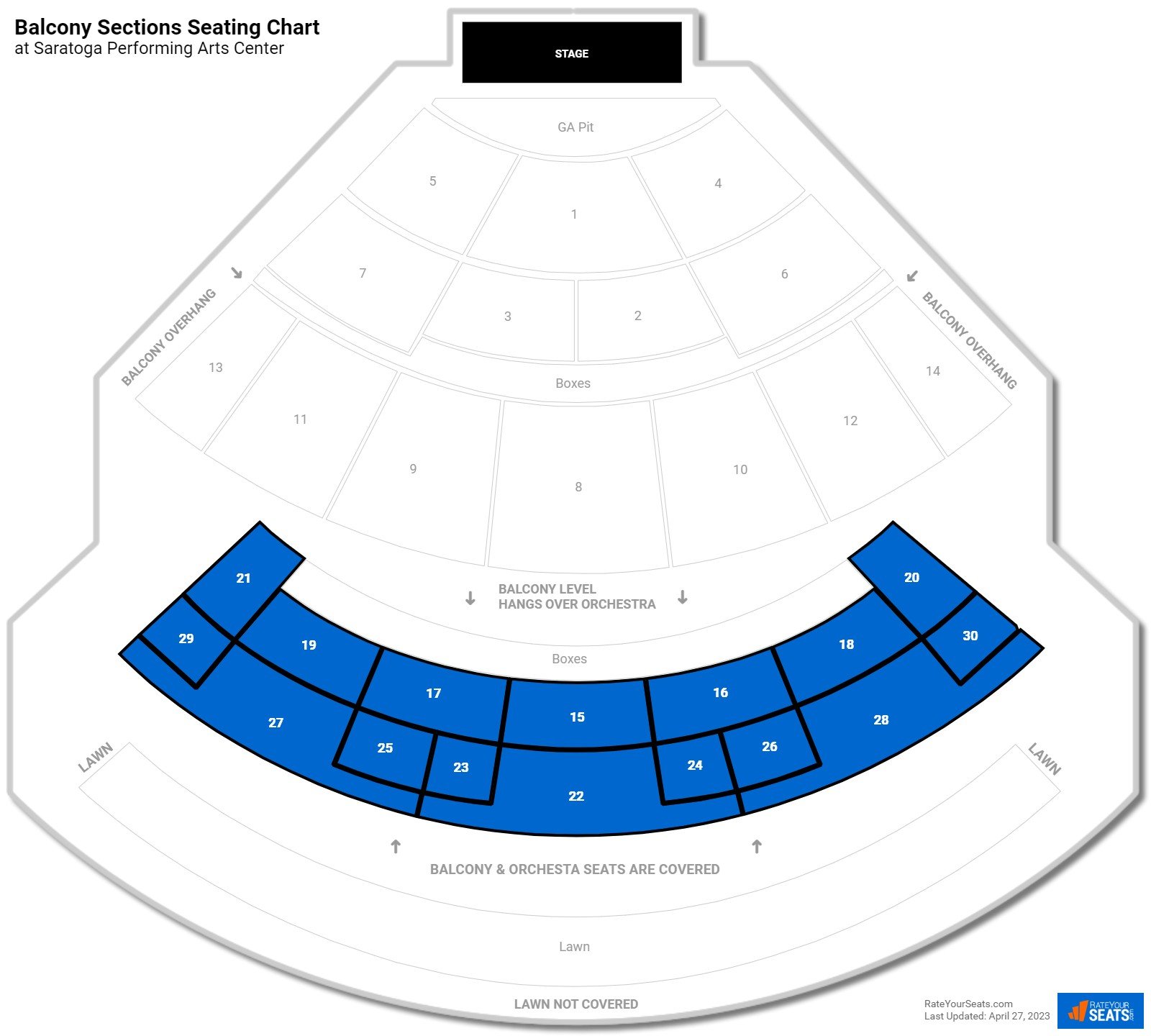 Balcony Sections Reviews
Ratings & Reviews From Similar Seats

"Sound was a joke"

(Section 15) - -

If you go to hear the music stay away from these seats. Great view, first row balcony, lots to see but the sound was so bad I could not stay.

"Balcony towards left and front row"

(Section 19) - -

We could see the stage perfectly. And when everyone stood up we never had to worry about not seeing the stage. They were awesome seats!
More Seating at Saratoga Performing Arts Center