How good is the view from Section KK, Row 57 at Bryant-Denny?
Is it obstructed in any way or under anything since the row is so high up? Also, is it close to concessions and restrooms? And what would you rate these ticket? What is gonna be the best gate to come in for this seating section?
Oct 2013
Answered by RateYourSeats.com staff...
Section KK Row 57 will be free of any view obstructions, and will have a very good view of the plays at the near endzone (North endzone). These seats will be behind behind the visitors sideline, and near the top of the section. Although row 57 may seem high up, the elevation allows you to see the entire field comfortably and the view is comparable to club level seats at many NFL stadiums.
A disadvantage to being this high up in the section is access to the entry tunnel which is located 32 rows away (at row 25), making for long walks to and from the concourse for trips to the restrooms and concessions. The closest entry gate to Section KK will be Gate 32 on the east side of the stadium (closest to Colonial Drive).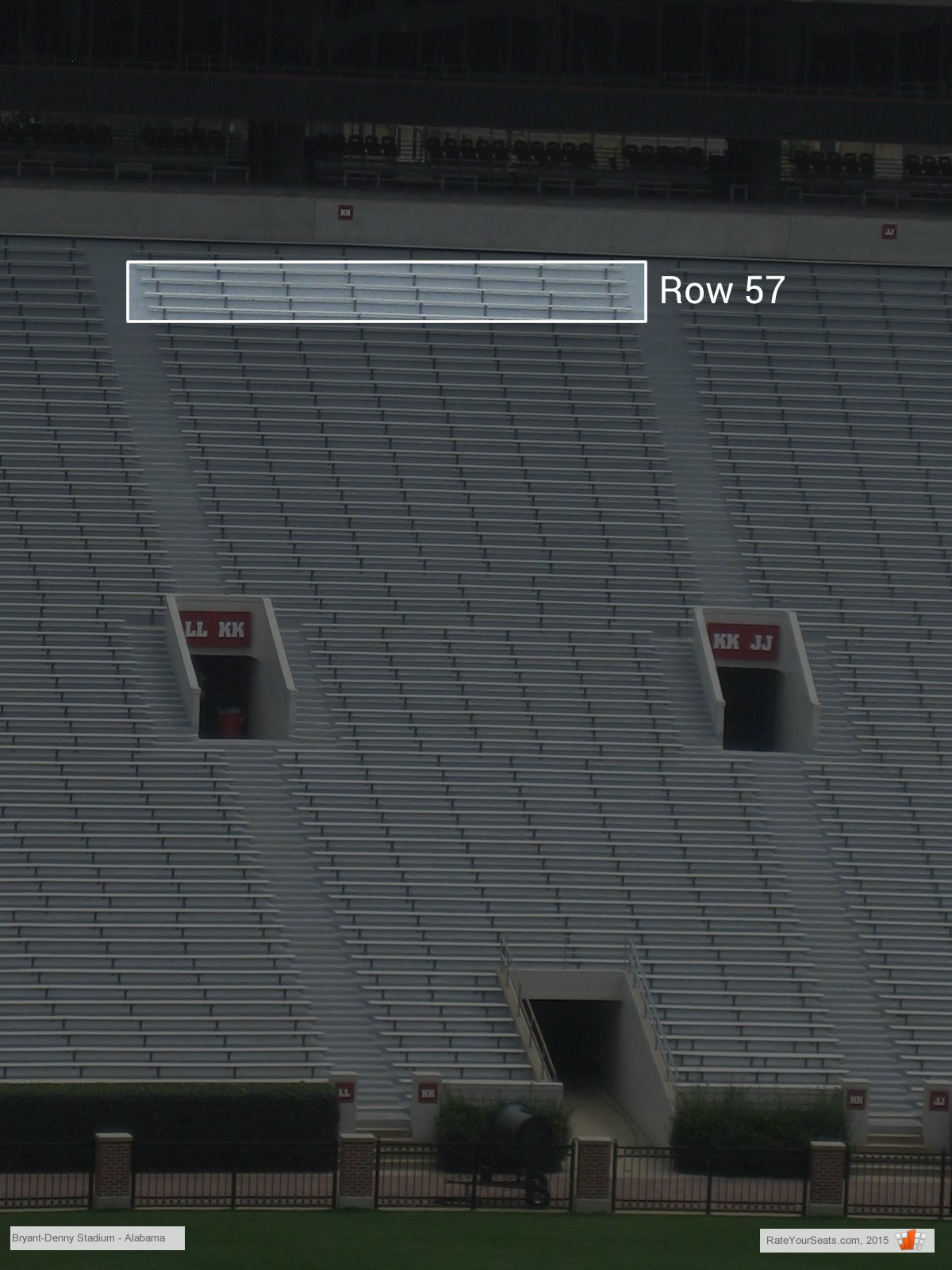 Overall, the views will be good from Section KK Row 57, but be prepared for long walks to and from the concourse, and we also recommend considering renting a chair back attachment at the stadium as all seating in the section will be bleacher style with no back support. For rental information, please see: Can you rent seat backs...
Asked October 22, 2013 for Tennessee Vols at Alabama Crimson Tide on Oct 26, 2013
Interactive Seating Chart
Other Popular Seating Choices