Bryant-Denny Stadium Seats with Backs
Chairback Seats
Some of the most recognizable seats at Bryant-Denny Stadium are the red chairs that are primarily found on the West side of the field. These are chairback seats and are found in the following areas:
All U3 seats on the west side are chairbacks
All premium sections on the west side have seats with backs
All Zone Club seats have seats with backs.
Field Suites feature seats with backs (but no armrests).
Rows 13-60 in Sections F-H are chairback seating.
Note: These seats are highlighted on the map
Interactive Seating Chart
Seats with Backs Seating Chart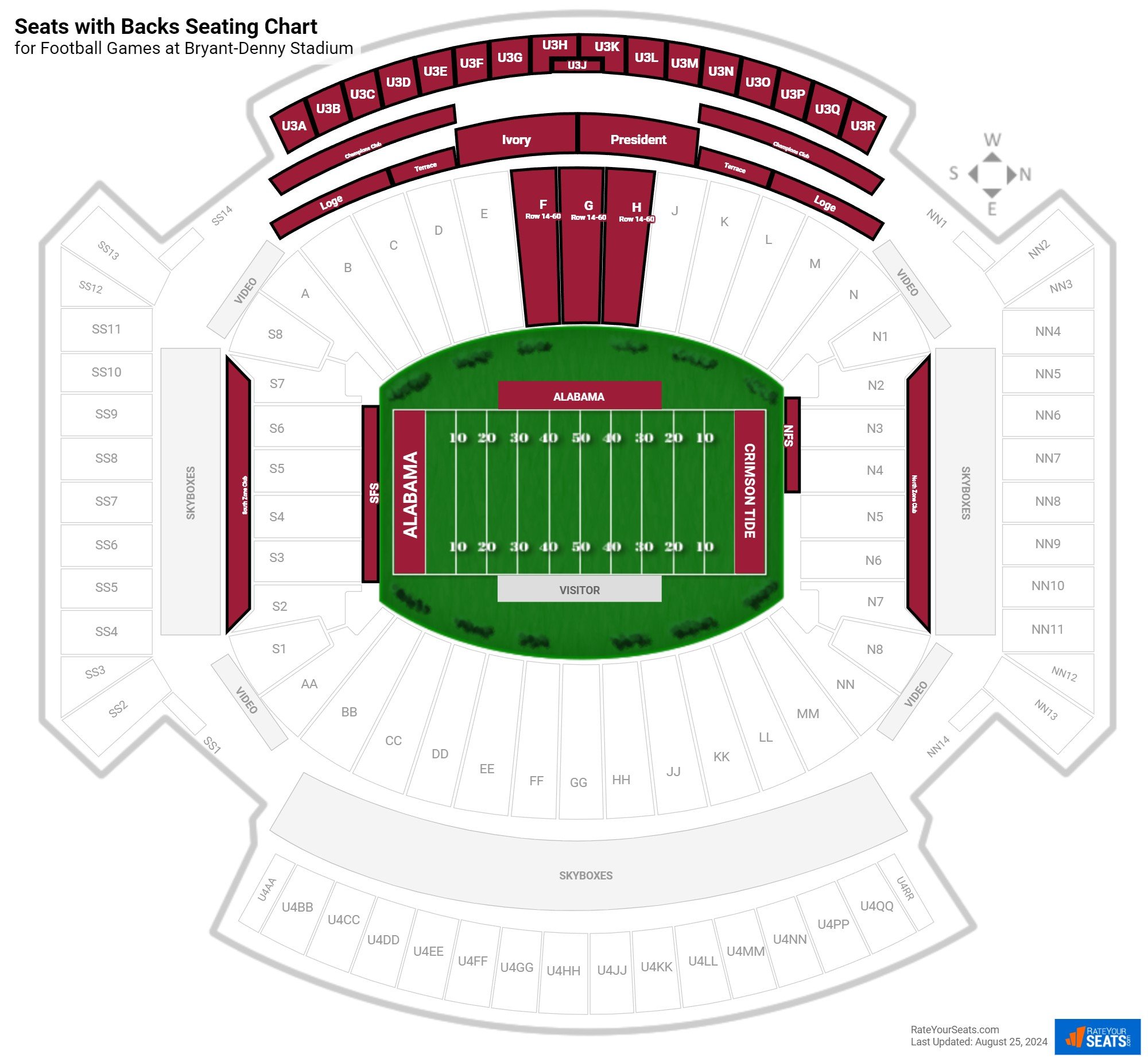 Seats with Backs Reviews
Ratings & Reviews From Similar Seats

"USM Golden Eagles at Alabama Crimson Tide - Sep 21, 2019"

(Section U3G) -

"Arkansas Razorbacks at Alabama Crimson Tide - Oct 26, 2019"

(Section U3O) -

"Arkansas Razorbacks at Alabama Crimson Tide - Oct 26, 2019"

(Section U3O) -
Seats with Backs Sections
More Seating at Bryant-Denny Stadium