Features & Amenities
There are two Decks at PNC Music Pavilion and they are located in sections 4 and 10. Pay close attention to which section you are looking for tickets in because the amenities are much different between the two.
Deck 4 is a premium deck that features all-inclusive benefits. The deck lounge will have a food and drink buffet for fans to indulge in throughout the concert. For this reason these tickets are typically among the most expensive in the venue.
Deck 10 does not include the same benefits as Deck 4. Instead this section is just a general admission party deck that has quick and easy access to a beverage cart.
Although the amenities are different, there are many similarities to these tickets as well. Both decks are located along the side of the pavilion leaving a side angle view to the stage. They are also both uncovered and general admission. Those looking for seated tickets or tickets under cover should look at sections closer to the center of the pavilion or closer to the stage.
Note: These seats are highlighted on the map
Interactive Seating Chart
Decks Seating Chart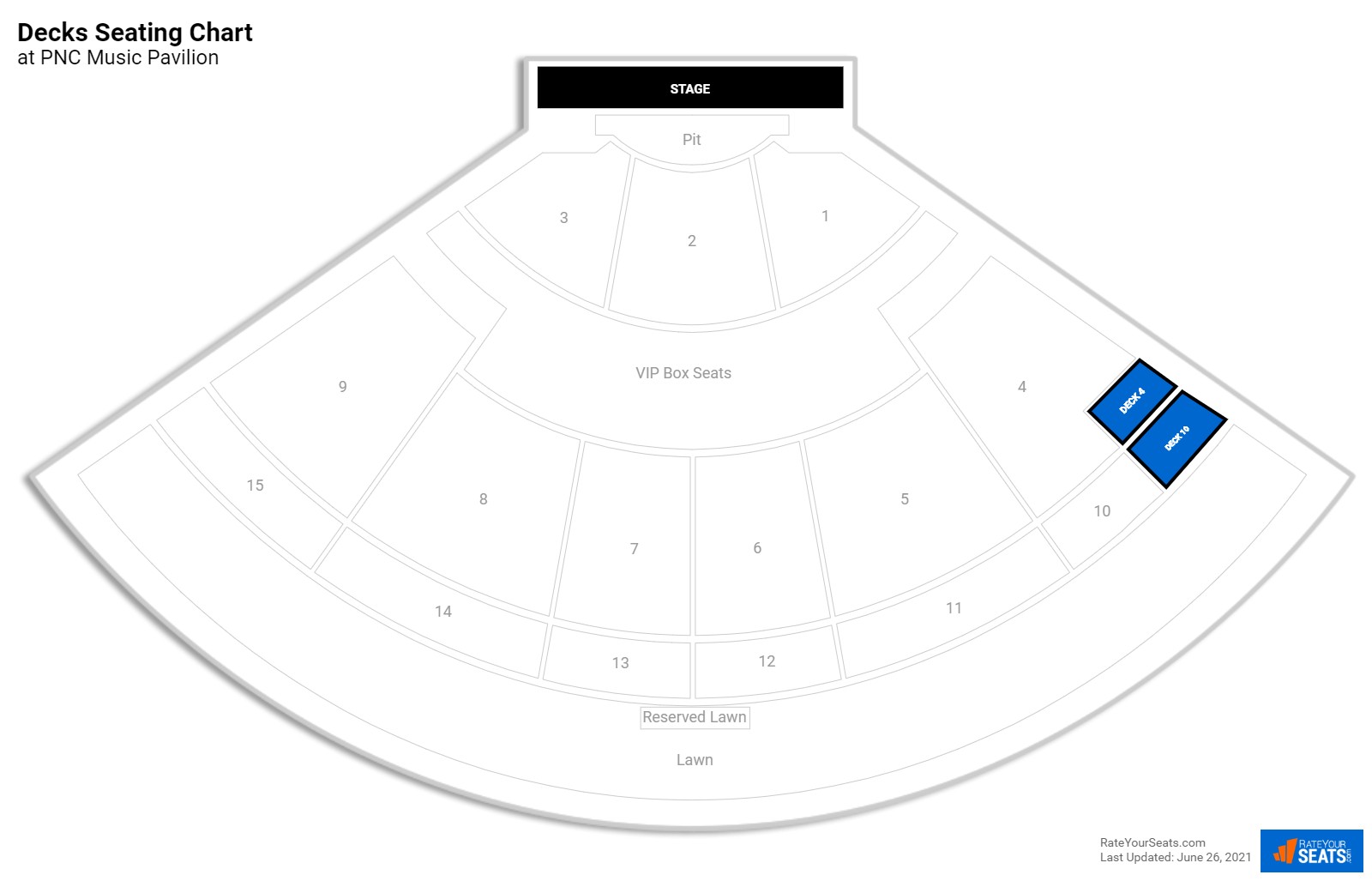 More Seating at PNC Music Pavilion