PNC Music Pavilion Gold Level
Features & Amenities
The Gold Level at PNC Music Pavilion is the area of seating closest to the stage. Depending on the show, the layout of the level can change. Fans looking to get close will prefer tickets here.
Reserved Setup

When the entire Gold Level is reserved, sections 1, 2, and 3 will be the only seating options. Section 2 will extend all the way to the stage with rows 1-3 being the closest seats.
To allow for flexibility in setups, the seats closest to the stage are temporary. Permanent stadium-style seats will start in row K.
GA Pit
For some shows, the section closest to the stage will be a general admission pit. The size of the pit section can vary as well sometimes extending out to row K in sections 1-3.
There is not assigned seating for pit tickets and fans in this section should expect to stand for the entire concert.
Note: These seats are highlighted on the map
Interactive Seating Chart
Gold Level Seating Chart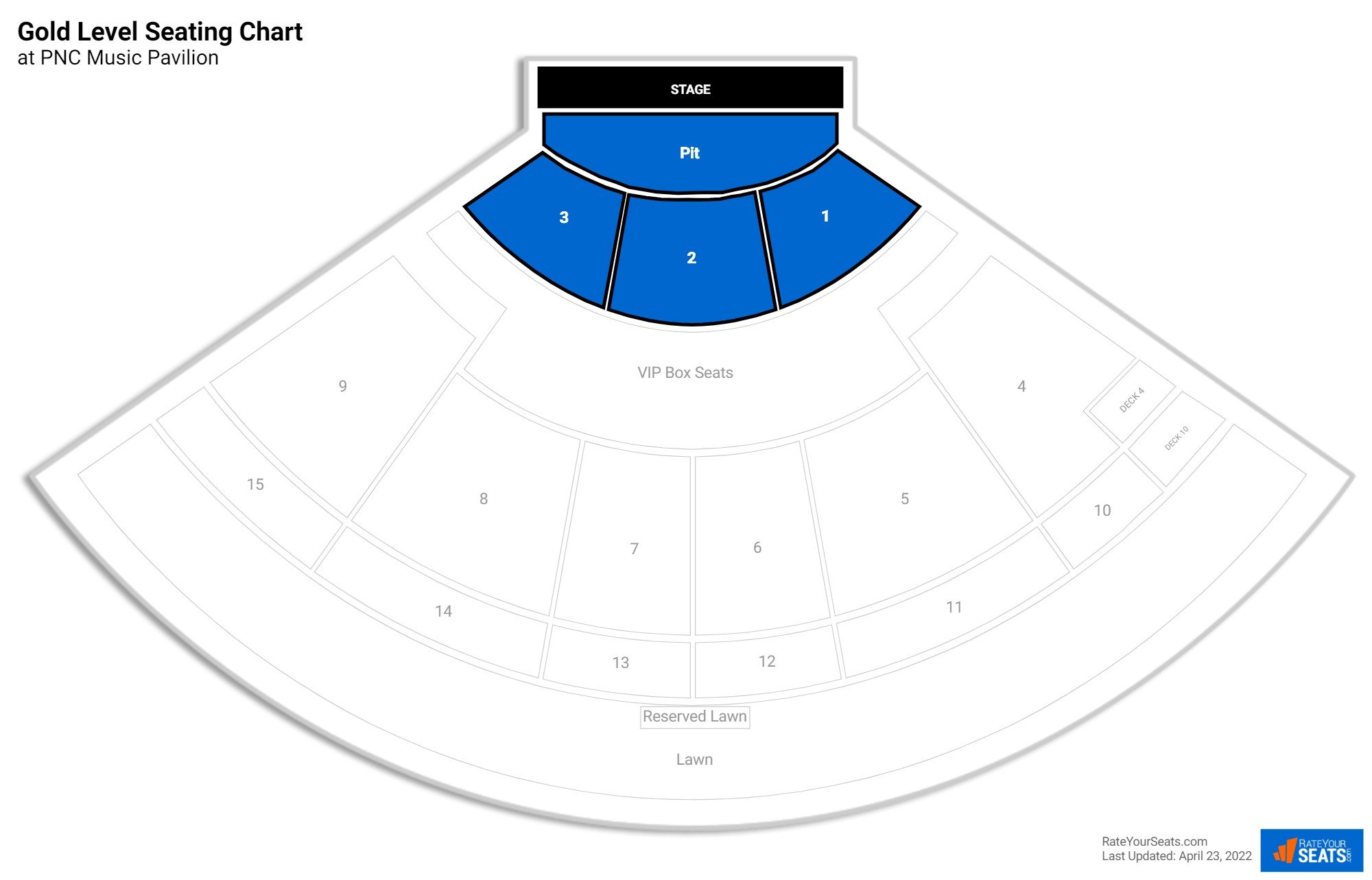 Gold Level Reviews
Ratings & Reviews From Similar Seats

"Awesome, super close to stage."

(Section 1) - -

Right in front of the catwalk

"Hootie and The Blowfish - Sep 5, 2019"

(Section 2) -
More Seating at PNC Music Pavilion