PNC Music Pavilion Terrace Seats
Features & Amenities
Terrace Seats at PNC Music Pavilion are the last reserved seating option before the lawn. Sections are numbered 10-15 with each section having seven rows of seating A-G.
With only 7 rows of seating the terrace level sections are the smallest at the venue. While having a reserved seat is a bonus, one downside for these seats compared to other reserved seats is that they are not covered by the pavilion leaving them susceptible to bad weather.
Views from the Terrace Seats

Located in front of these sections is a large walkway. For this reason sections 10-15 are slightly raised to keep views clear to the stage from other fans walking by.
Views are below average for reserved seating due to their distance from the stage. For the best view, look at centered sections 12 and 13.
Note: These seats are highlighted on the map
Interactive Seating Chart
Terrace Seats Seating Chart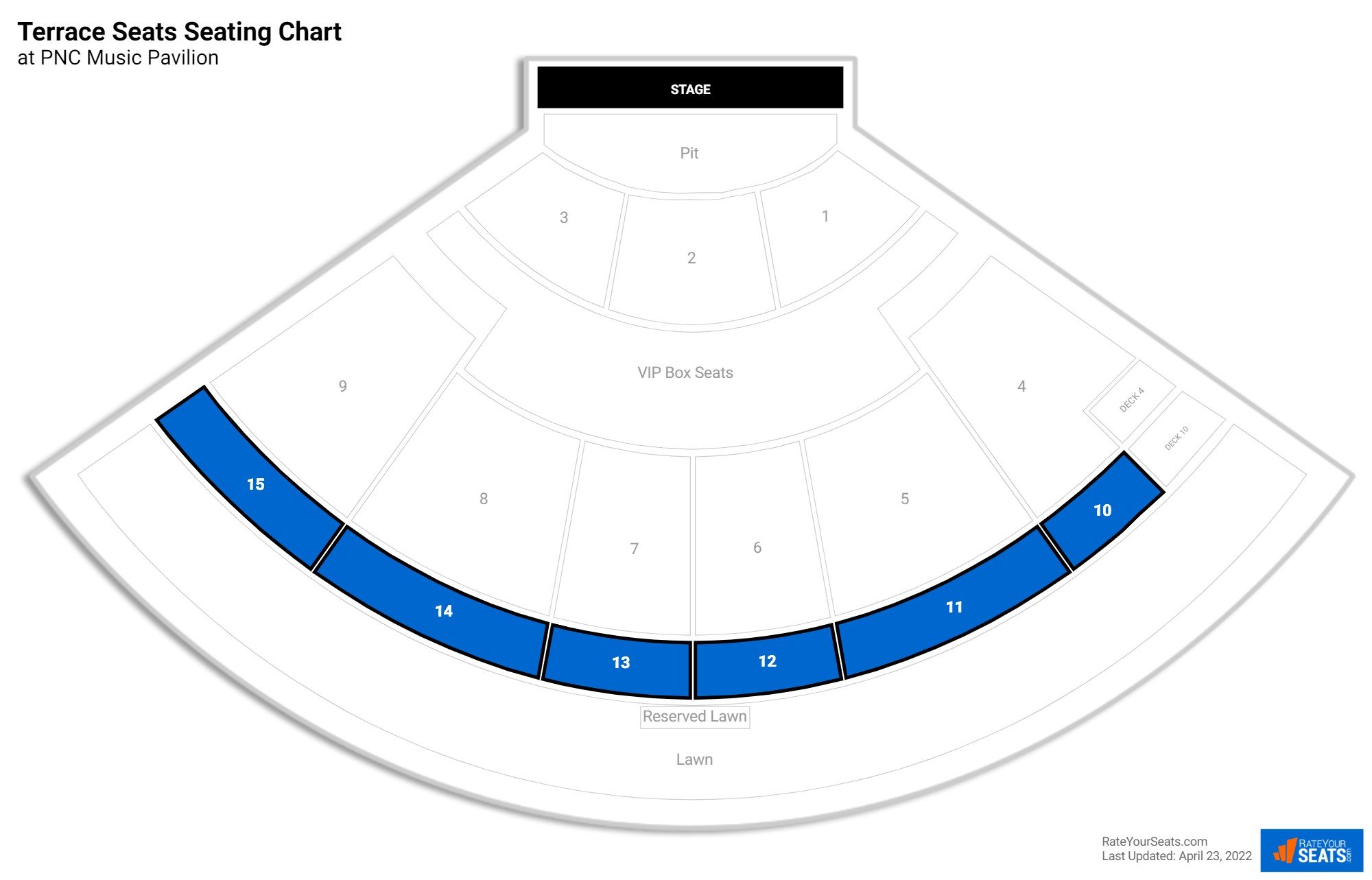 More Seating at PNC Music Pavilion