Other Things to do at the Houston Rodeo
While rodeo events and the concert might be the highlight of every night at the Houston Rodeo, there is a lot more going on around the grounds of NRG Park. There is always something going on at NRG Arena and NRG Center which is separate from inside the stadium where the rodeo and concert will happen. You can buy separate Grounds Passes which will give visitors access to the carnival outside the stadium as well as into the areas of NRG Arena and NRG Center.
Livestock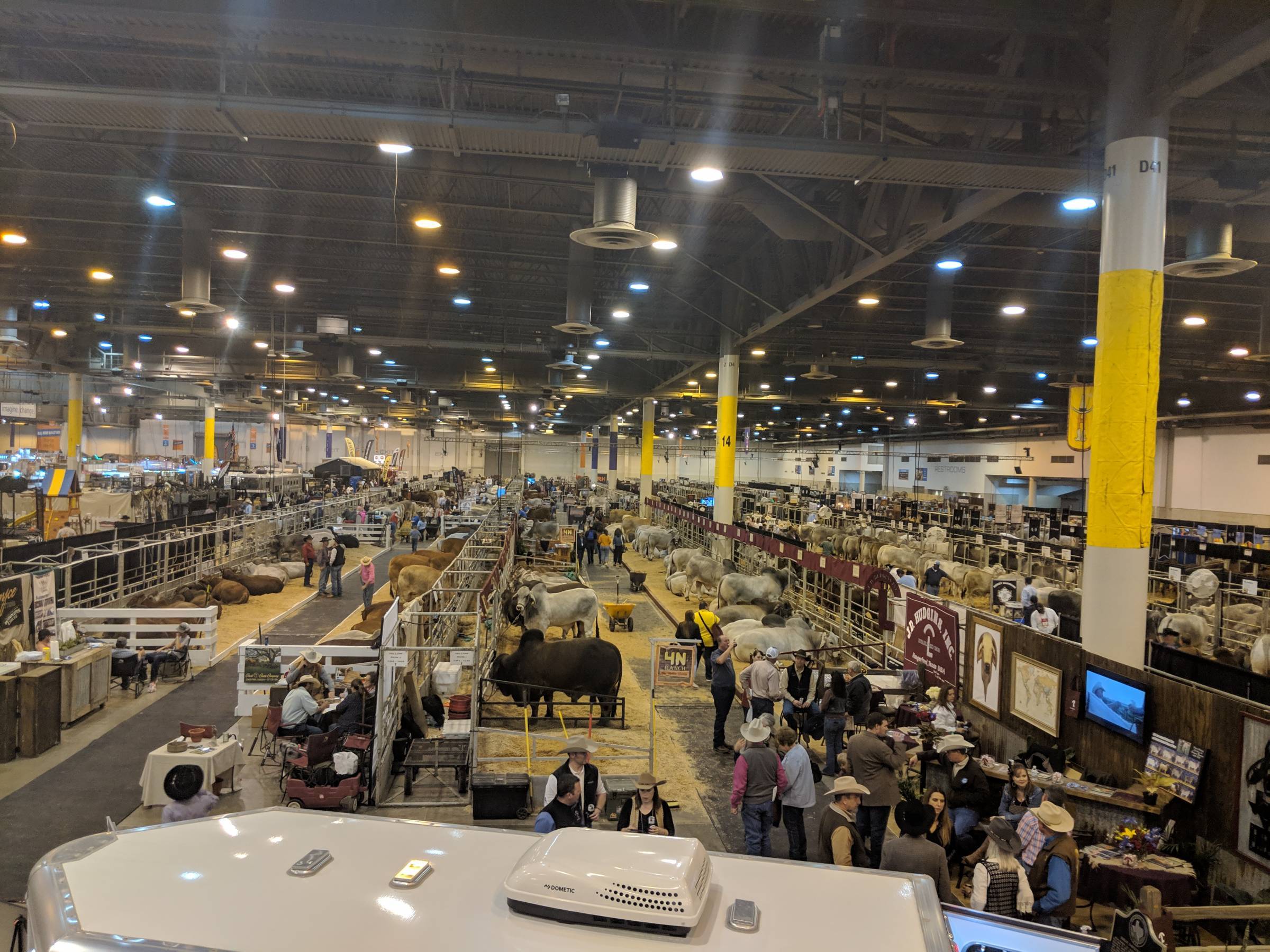 Livestock competitions happen daily in the NRG Center and NRG Arena. There's no shortage of animals to be found in the NRG Center during the rodeo. Find cattle, sheep, goats, among a large variety of other livestock.
Carnival
Roller coasters, games, a haunted house, and even camel rides are a part of the carnival at the Houston Rodeo. THe carnival covers a large stretch between NRG Arena, the Astrodome, and NRG Stadium. Fans can purchase tickets to play games and go on rides throughout the night!
Shopping
Visitors can also shop through hundreds of little outlets. If you're looking for something country, you can probably find it here. Of course some of the most popular items are cowboy hats, boots, and knives.