Houston Rodeo Concert Schedule 2020
Late on January 9th, the Houston Rodeo announced the concert lineup for 2020! The concert calendar for the annual event features a list of first timers and rodeo veterans. Twenty acts total will take the stage to headline each night. Only 17 were announced on January 9th, with the other three coming in a few weeks. Be sure to check back once those are announced to find the best seats for the night you want to attend! In the meantime, take a look into the artists that have been announced so far!
Houston Rodeo Concert Dates
To kick things off on opening night will be the trio band Midland. It will be their first time playing at the Houston Rodeo. The band first formed in 2016 and caught traction with their song "Drinkin Problem" which has upwards of 80 million streams on Spotify. Their classic country sound is an easy yet mellow fit to what should be an exciting opening night of rodeo action!
Willie has played extensively over the past couple years and it just made sense for him to step foot on the star stage in the heart of one of country's biggest events once more. It is his tenth time playing a headlining show at the Houston Rodeo. Willie Nelson and his band last played NRG Stadium in 2017. Of course it was such a hit, they had to bring the legend back. His set will certainly be filled with country music staples "On the Road Again" and "Highwayman".
The Houston Rodeo is no stranger to booking acts for the rodeo outside of the country genre and Becky G fits that bill for 2020. Becky G is a Latin Pop and hip hop artist who broke out thanks to icon Pitbull in 2014. After touring alongside other pop greats like Katy Perry, Demi Lovato, and J Balvin, Becky G stepped out on her own headlining tour in 2019. That now seems to be bleeding over for another headlining spot on the third night of the Houston Rodeo on March 5th.
Chance the Rapper will be leaving his city lifestyle in Chicago for the southern vibe at the rodeo in early March. The rapper released his first studio album in July of 2016 following up several very successful mixtapes. He was set to go out on a few tours since then, but cancelled all shows before they kicked off. He will be the first Friday show at the Houston Rodeo this year.
As one of country's newest stars, Maren Morris will take on the first Saturday at the rodeo on March 7th. Maren will surely be one of the more popular acts among the younger generation as her image in pop culture has continued to grow. The Grammy award winner was the voice on 2018's extremely popular song "The Middle" as a collaboration with electronic artist Zedd. This will be her first time headlining the Houston Rodeo, but not her first time playing the event. She previously played a smaller gig associated with the rodeo in 2016.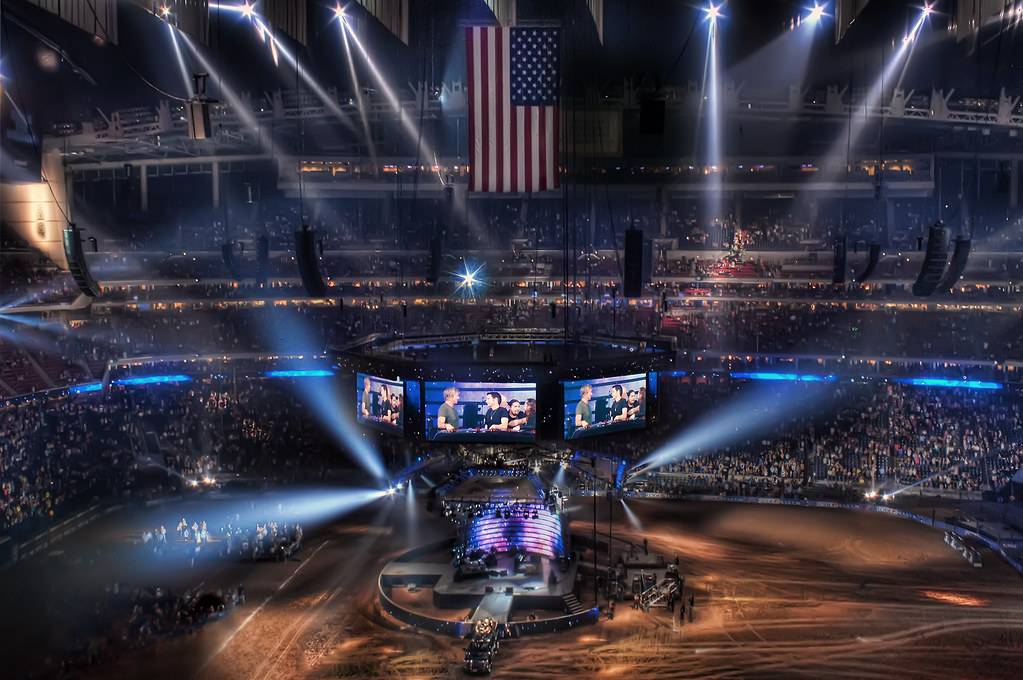 Ramon Ayala will bring a little bit of Mexican flare to the Houston Rodeo 2020 lineup. He is another name that is no stranger to the Houston Rodeo lineup. It has been a while though with his last appearance in 2006. Those that attended back then will remember the fun times Ramon brings to the stage. He is on the schedule to play March 8th and will follow in the footsteps of Los Tigres del Norte who played in 2019.
If it feels like Chris Young is always playing this event, you're not wrong. 2020 will be his sixth appearance since 2012. Starting in 2016 he appeared three years in a row before taking a year off and now returning this year. The country star is most well known for his songs "Think of You", "I'm Coming Over", and "Losing Sleep".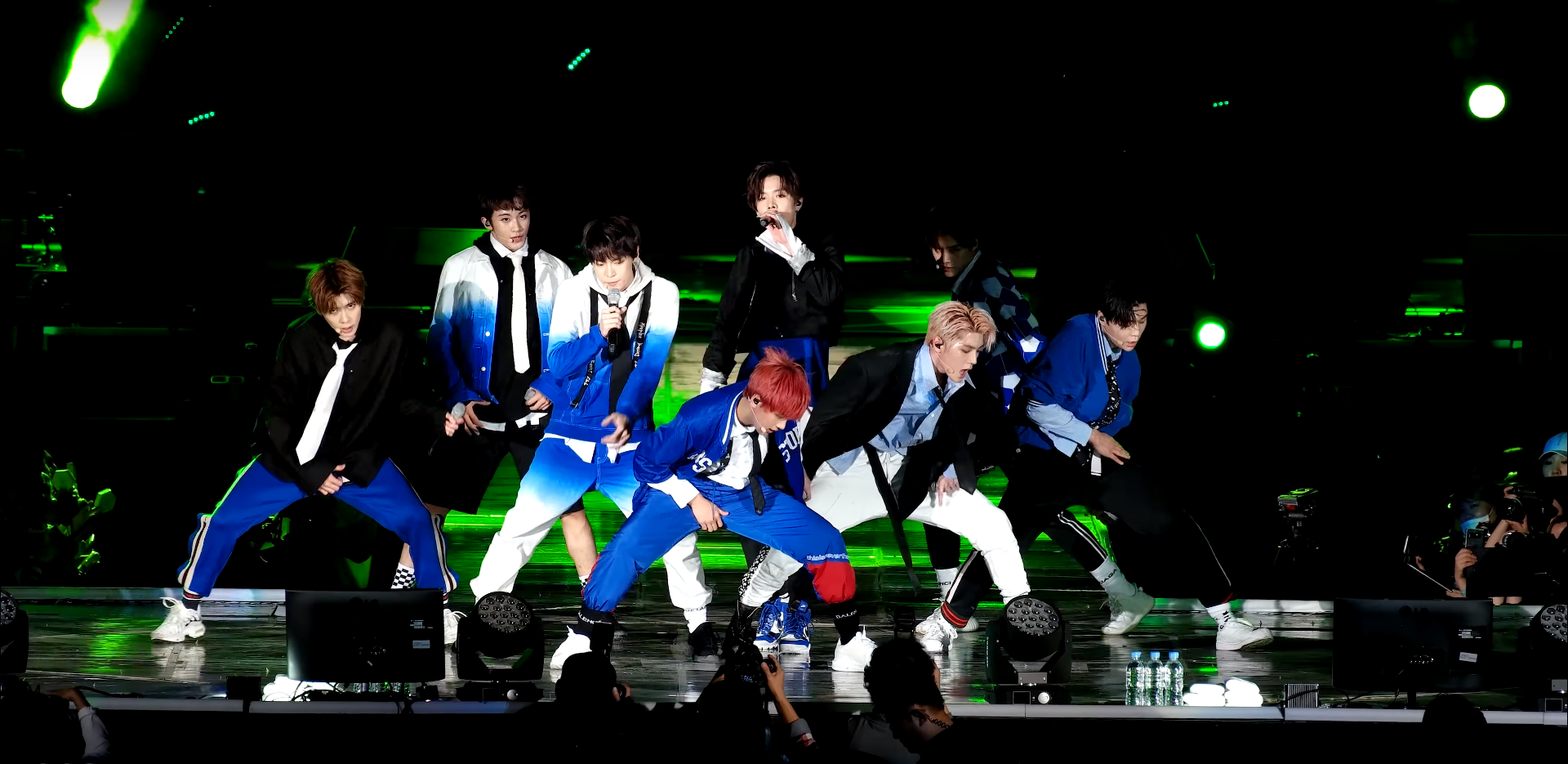 With the growth of popularity in the KPOP genre across the United States, NCT 127 is breaking the ice as one of the first KPOP groups to play the Houston Rodeo. The band formed in 2016 and has 10 members. In 2019 the group hit the road for their first world tour and now will be taking the star stage on March 10th in front of an excited rodeo crowd.
He was a rookie to the rodeo stage last year and he is coming back for more in 2020. Rising country star Kane Brown played a memorable show for rodeo fans and is of course deserving of his second headlining rodeo show on March 11th. As one of country's hottest new names, fans will recognize his hits like "Heaven", "Lose it", and "What Ifs". This won't be his only big show in 2020 as he is also hitting the road on a worldwide tour called "The Worldwide Beautiful Tour" this year.
It seems as though Cody Johnson has become a staple act at the Houston Rodeo in recent years. And why not as he delivers an outstanding set every year. 2020 will mark his fourth performance in a row playing after rodeo activities. He is coming off an incredibly successful 2019 where he saw his album titled "Ain't Nothin' to It" hit number one on the country charts. Fans looking to catch his performance for this year should get tickets to the rodeo and concert event on Thursday, March 12.
What year it has been for pop star Lizzo. It started with breakout song "Truth Hurts" and she has grown from there spreading her views on being body positive. In 2020 she finds herself headlining some of the biggest music festivals including Bonnaroo and Osheaga. Her first stop of the year however will be at NRG Stadium at the Houston Rodeo.
Jon Pardi will be working the 'Night Shift' on Saturday on March 14th in 2020 at the Houston Rodeo. Although he has been on the country music scene since 2012, the 34 year-old will be making his first appearance at the Houston Rodeo this year. It will surely be a night that not only he remembers but everyone in the crowd will as well. In September 2019 he released his latest album titled "Heartache Medication" which topped at number 2 on the country charts. Fans can expect a mix of songs from that album along with his first two during his headline performance.
Making his veteran eigth appearance, Dierks Bentley will be back in 2020 to rock country fans on March 15th. Dierks has been on a major headlining tour every year since 2010 and that seems likely to continue into 2020 with this headlining performance. In 2019 he was on the road for his "The Burning Man Tour" named after his his song on the "The Mountain" album. Fans looking to attend this night of the rodeo can expect around a 15 song setlist from Dierks Bentley which will almost certainly consist of hits like "Drunk on a Plane", "Free and Easy (Down the Road I Go)", and "Sideways".
Could this be ladies night at the rodeo? Fan favorite, Keith Urban will roll out on the rodeo floor on March 16th. He is another artist that will be making his 8th appearance at the Houston Rodeo. His last time playing was in 2018 right before the release of his latest album "Graffiti U". There are no signs currently for new music coming from Urban's camp, but since it has been a few years since the last album it wouldn't be surprising to see him break out a new song or two. Fans can at least guarantee to hear the songs they have grown to love over the years that night!
For the past few years Gwen has been headlining her own residency in Las Vegas. She will be trading in the glitz and glamour for the dirt and grit of the Houston Rodeo in 2020. The former No Doubt lead singer and now solo artist has not been a stranger to country in recent years. She has been together with country's Blake Shelton since 2015. During that time Blake headlined in 2018. This will be Gwen's first time playing a headlining show at NRG Stadium and if it is anything like her residency performance the setlist will contain songs that span her entire music career.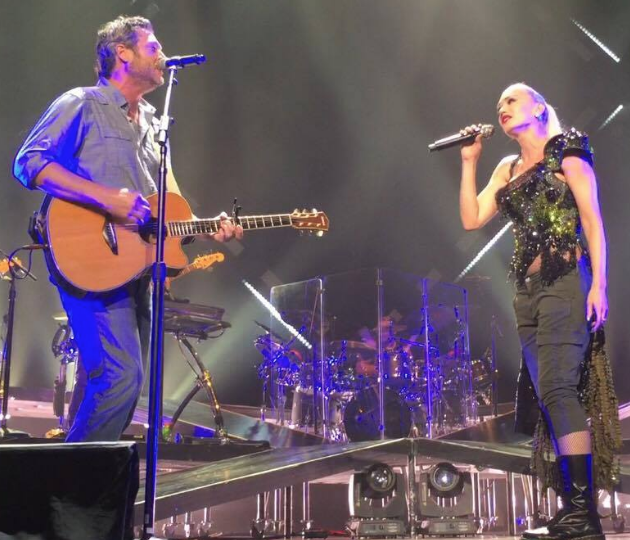 Taking the stage under the contemporary R&B and pop music genre will be superstar Khalid. Over the past couple of years, the soon-to-be 22 year old has skyrocketed into success with his own headlining tour each of the last three years. Beyond that, he has been a top name at many major festivals and now finds himself as a headlining name at the largest rodeo in the world. Khalid will bring a nice change-up to the typical country setlist. Instead, it will be filled with his pop hits like "Young Dumb & Broke", "Eastside", and "Location".
You would think with the success Chris Stapleton has had in the country world the past several years that he would have played the Houston Rodeo before. Instead, this will mark his first year playing the event as probably one of the more accomplished first-time acts in recent years. His five Grammys, seven Academy of Country Music Awards, and ten Country Music Association awards tell the story of his accomplishments. For those who enjoy old school country music, Chris Stapleton is a new-age, true country artist that will surely be a highlight for many people out of the 20 days at the rodeo.
In the middle of the country stars closing out the last week of the rodeo is Marshmello on Friday, March 20. Marshmello is a electronic artist that has been growing in popularity since 2015. The performer wears a marshmallow looking helmet while performing. Over the years Marshmello has worked with the biggest names in music including Khalid who is also on this years Houston Rodeo lineup.
Twelve performances weren't enough for country music star Brad Paisley as he comes back for a thirteenth time in 2020. If wasn't for the missed year in 2013, Paisley would have played every year since 2008. Regulars at the rodeo have seen Brad grow from a modest artist to worldwide superstar. It will definitely be an extremely entertaining performance at one of the last nights of the nearly three week event.
Is it even a rodeo if Luke Bryan isn't playing? To nobody's surprise, Luke Bryan is back for his eighth year in a row. He will be closing out the event on March 22 and bringing the whole thing to a close. His music is known for its upbeat party atmosphere and is the perfect to set to act like an encore to the 19 artists that precede him. Bryan's sounds seamlessly cross genres between country, pop, and rock. No matter what kind of music you are fan of it will be hard not to not find yourself dancing during his 2020 Houston Rodeo headlining set.