Dugout Box at Great American Ball Park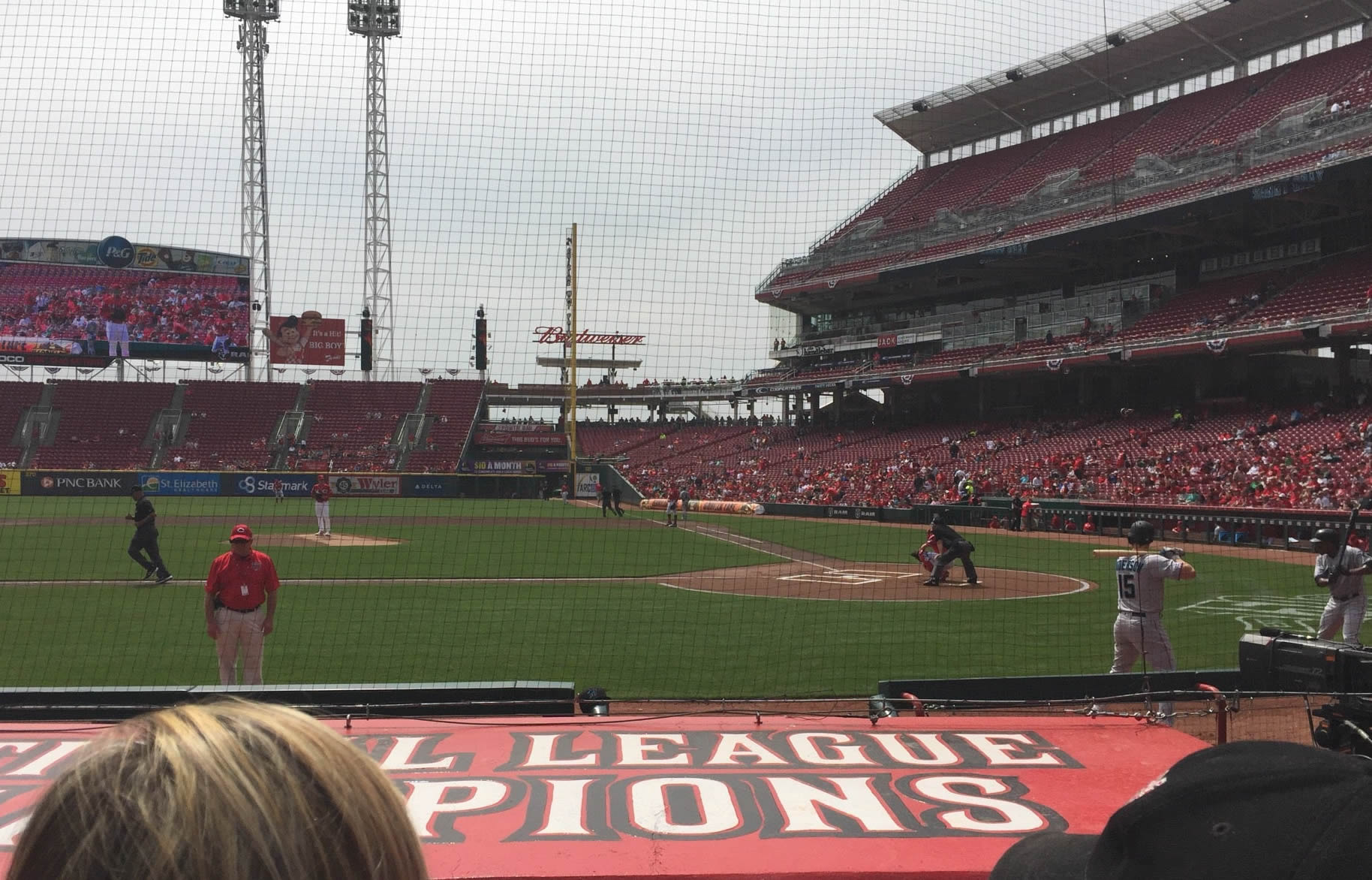 Features & Amenities
Dugout Box seats are the first five (5) rows along the infield at Great American Ball Park. Being seated near the dugouts provides fans with an exciting experience very close to the field and players.
Fans looking for a more comfortable seat will find it here. Seats are wider to give fans more space and padded to make the experience even more enjoyable.
Dugout Box Seats Include:
Sections 114 and 132: Rows A-E
Sections 115-119 and 127-131: Rows F-J
Close to the Players

Tickets in these rows are among the best for a Reds game and bring fans closer to the players than anywhere else in the park.
Sections on the first base side (127-132) will be on the home side of the field near the Reds dugout. On the opposite side is the visitors dugout near sections 114-119.
All Dugout Box seats are located behind a protective netting so families can feel safe bringing young children to see their idols up close.
Club Access

Not only are the seats just feet away from the field, but a ticket in these rows gives fans access to the Scouts Club. Inside the club, fans can enjoy the climate-controlled environment, "grab-and-go" concessions, and private restrooms.
Amenities available for Reds home games. For other events, some amenities may not be available or offered.
Please note: Due to health and safety protocols in 2022, food availability, club access, wait service and other amenities are subject to change without notice.
Note: These seats are highlighted on the map
Map Highlighting

Select rows in section are part of this seating zone
Interactive Seating Chart
Dugout Box Seating Chart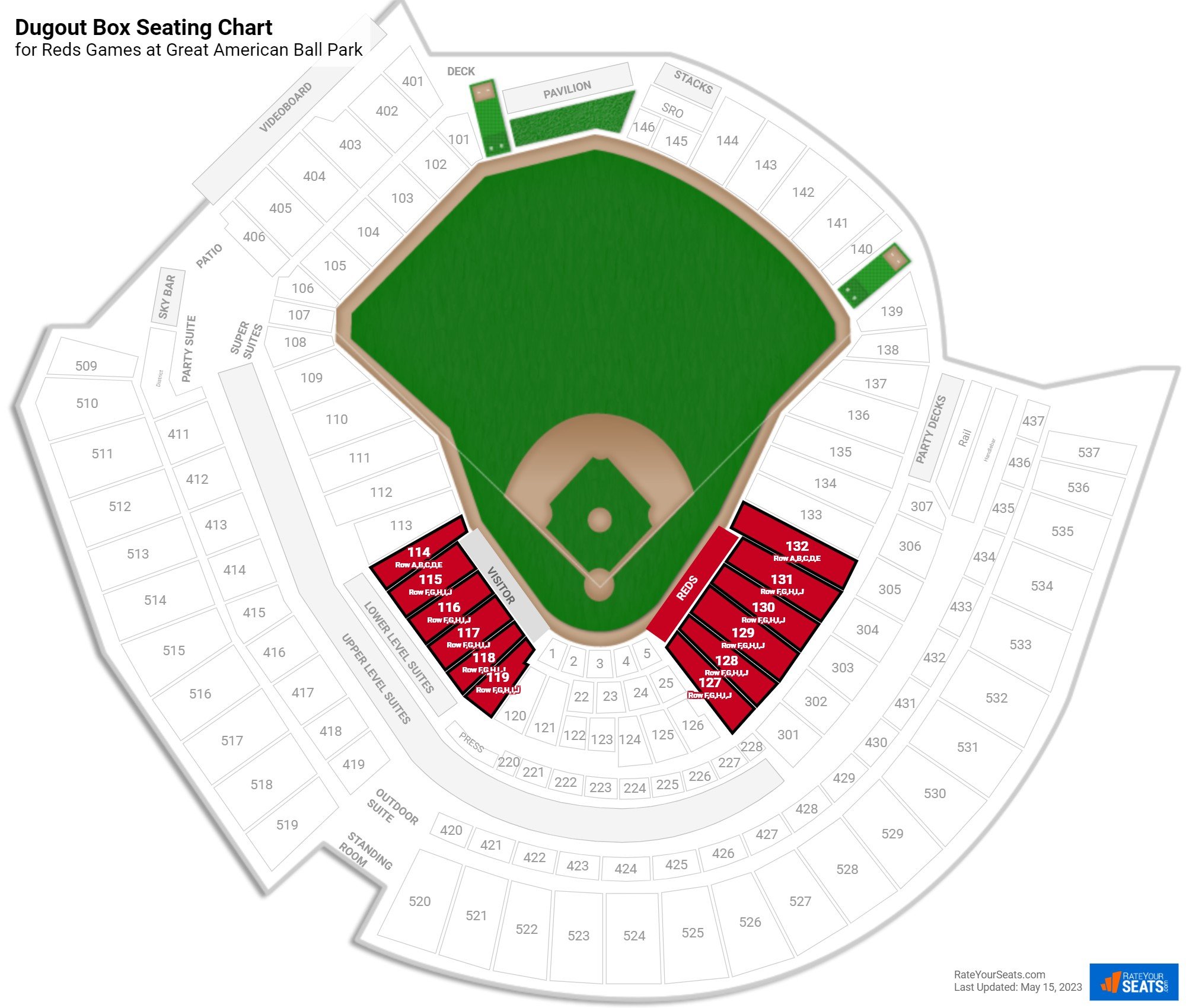 Dugout Box Reviews
Ratings & Reviews From Similar Seats

"Great location, almost front row watching players in and out of dugout. "

(Section 131) - -

My son got lots of autographs about 30 mins pre-game. We were in sun whole time on a hot, hot day with 1:10 pm start. Though sun at your back, not in your eyes. Need to go back to about row we for shade the entire game. It was worth being in hot sun for these great seats.

"Fantastic, and affordable seats!"

(Section 119) - -

If you don't want to pay for infield seats these are a great alternative. I sat in the front row, on an aisle, and the view was fantastic. They hang pretty low, so you're close to the action, and get quite a bit of foul ball action. A variety of concessions are right at the top of the steps to the...

"St. Louis Cardinals at Cincinnati Reds - Aug 16, 2019"

(Section 130) -
More Seating at Great American Ball Park